Piers Morgan Just Shared His Real Thoughts About Prince Harry's Memoir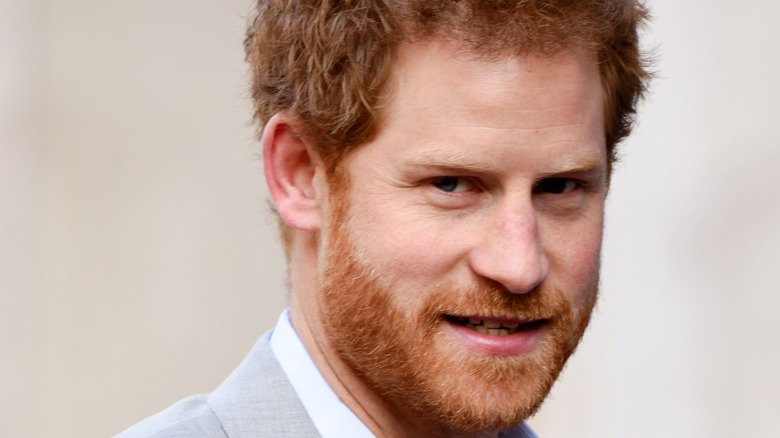 Shutterstock
Earlier this week, news broke that Prince Harry would be taking control of the narrative in a very real way by releasing a tell-all memoir through Penguin Random House. Due in 2022, the book promises to set the record straight about what really goes on behind the scenes with his wife Meghan Markle, their two young children, and presumably the couple's protracted and increasingly tense relationship with the extended royal family. As Harry advised in a statement, via People, "I'm writing this not as the prince I was born but as the man I have become."
He added, "I'm deeply grateful for the opportunity to share what I've learned over the course of my life so far and excited for people to read a first-hand account of my life that's accurate and wholly truthful." Evidently, the Duke of Sussex, who is estranged from much of his extended family after he and Markle defected from their official duties and subsequently shared their frequently difficult time with "The Firm" in a ground-breaking interview with Oprah Winfrey, is choosing his words carefully. 
Piers Morgan, however, reckons Harry should keep schtum. 
Piers Morgan isn't impressed with Prince Harry's latest move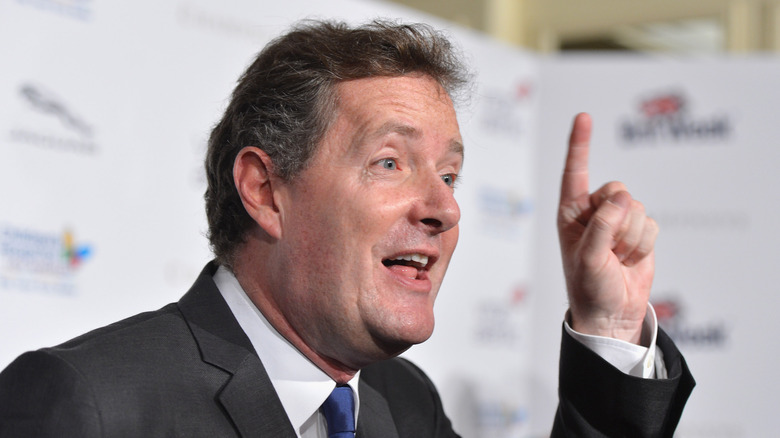 Alberto E. Rodriguez/Getty Images
In his latest column for the Daily Mail, professional agitator and proud royal sympathizer Piers Morgan decried how Prince Harry is going against the queen's maxim, "never complain, never explain, and rarely be heard speaking in public" by instead choosing to, as the TV star alleges, "Always complain, always explain, and never stop yapping, whining, preaching and trashing your family." Morgan branded Harry "pathetic," a "sell-out" and a "hypocrite" for claiming to want privacy for his family and then, in the controversial commentator's view, doing everything in his power to profit off the royal connection Harry was so desperate to shed. It's worth noting all proceeds for the prince's memoir will go to charity, as per People.
Morgan railed, "Why would someone whose only currency now is airing dirty laundry about his family to any media entity that will pay him enough, NOT write a book flinging yet more mud at them?" He also worried about Harry's brother, Prince William, particularly considering the two men recently reunited at the statue unveiling for their late mother, Princess Diana. "Why should William have anything more to do with the brother who constantly betrays him and his family in public in such a shameless, shameful manner?" Morgan argued. Moreover, he reckons there's no justification for the memoir since Harry seemingly can't stop discussing his experiences, decrying the decision to write the book as a "slap in the face" to the royal family.