Prince Harry's Paycheck For His Upcoming Memoir May Surprise You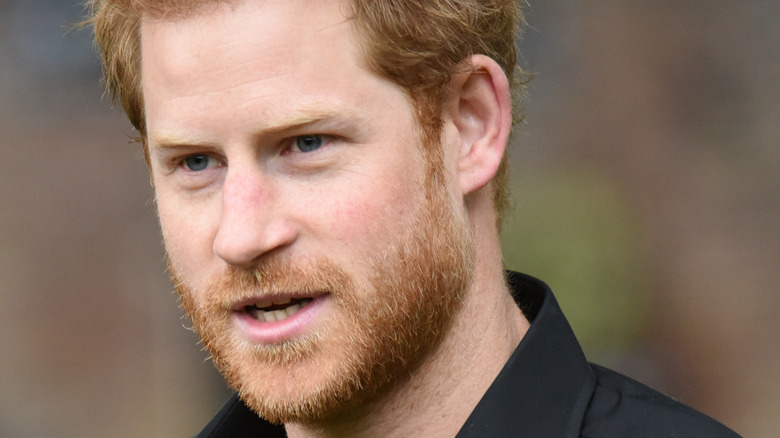 Shutterstock
So you've heard it, too? Prince Harry's working on a memoir, not — as he said in a statement – "as the prince I was born but as the man I have become" (via CNN). In its press release, Penguin Random House (which also published Michelle Obama's "Becoming" and Hunter Biden's "Beautiful Things") promises a "definitive account" of "experiences, adventures, losses, and life lessons." Given Meghan and Harry's recent and relentless efforts to push back against tabloid media and what Harry calls its "long and disturbing pattern of behavior" (via Elite Daily), a space to give a categorical account of his life through his words makes sense. But all — it's , no doubt, an instant best-seller that'll generate juicy gossip headlines for weeks. 
Don't look if you'd rather stay stress-free today, but Twitter's already worked up about it. Daily Mail is whispering that Harry failed to ask permission from the royal family before beginning to pen the memoir. (That's something, he would no doubt have been bound to do, were he still a working royal, but no need to go down that rabbit hole, again). And while Penguin Random House has assured the public that proceeds from Harry's upcoming book will go to charities, Daily Mail's talked to experts who speculate that the California-based prince may have nonetheless pocketed a massive advance. 
Harry will donate the proceeds of his book to charity, but what about the advance?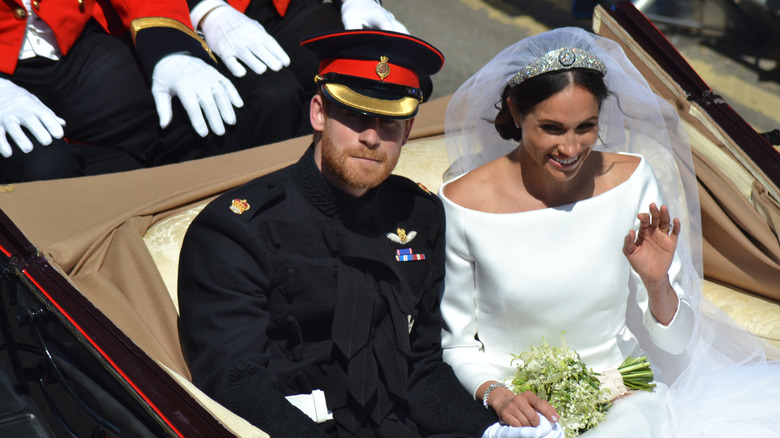 Shutterstock
If you believe the un-named experts that Daily Mail talked to, Harry may have been given "at least" $20 million in advance as part of his deal with Penguin Random House. Neither Penguin Random House nor Prince Harry has commented on the allegations, nor is it clear that any advance given would not go to charity, as well. Meghan and Harry's coffers are much less transparent since they've stopped becoming working royals, although Town & Country reports that their Netflix deal is worth up to $150 million. It's entirely plausible that Harry isn't planning on pocketing a cent from his upcoming memoir. 
On the other hand, if Harry did receive a $20 million advance, is that truly something to gape at? For one, in 2017, Vox reported that Penguin Random House gave Barack and Michelle Obama $65 million in advance for their two memoirs. For two, with millions of dollars in private security costs per year (via Fox Business), $20 million will hardly stretch as far for Meghan, Harry, Archie, and Lilibet as it would for a household free from prying paparazzi.