The Drugstore Skincare Product That Maddie Ziegler Swears By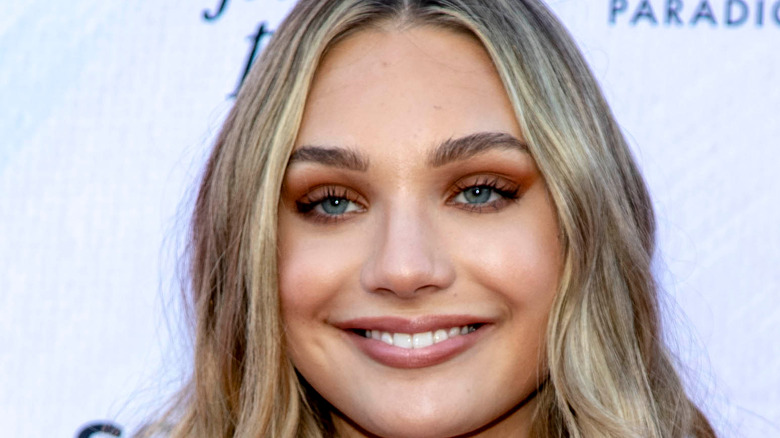 Shutterstock
Maddie Ziegler has had quite the career for someone so young. From her "Dance Moms" days to her entertainment industry journey with Sia, Ziegler is constantly transforming into the newest iteration of herself. She's even making a name for herself in Hollywood, which is just her latest step into the spotlight. This is nothing new, though, as Ziegler has been dancing and working on her career since well before viewers first met her on "Dance Moms."
Aside from "Dance Moms," Ziegler has been involved with such films as "West Side Story," "To All the Boys: P.S. I Still Love You," "The Fallout," and "The Book of Henry" (via IMDb). She also plays a prominent role in "Music," a film directed by music superstar Sia, though this film has drawn wide controversy for its portrayal of people who live with autism (via Newsweek).
Through all of this, Ziegler has learned how to present herself as a performer, including her makeup preferences. But just which products does the young star swear by?
The dancer's go-to product 'leaves the skin clean' without irritating it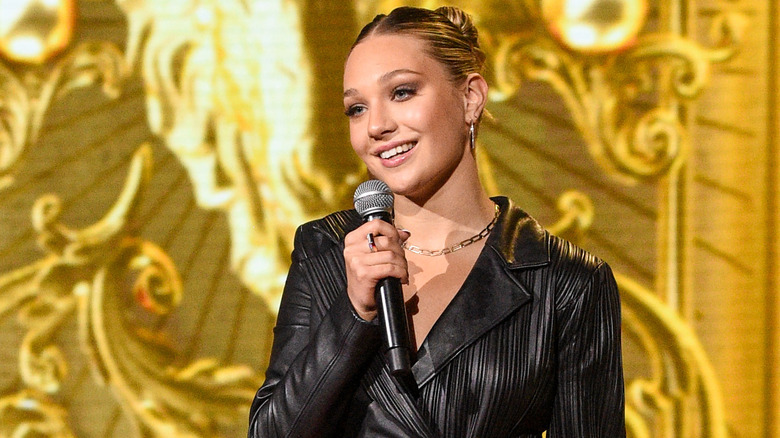 Kevin Mazur/2020 Mtv Movie & Tv Awards/Getty Images
As it turns out, Maddie Ziegler's skincare routine is rather minimal. The 18-year-old dancer opts for drugstore products that keep her skin refreshed, bright, and healthy. According to StyleCaster, she regularly reaches for products like Cetaphil and Neutrogena face wipes when removing her makeup (here's your daily reminder to never sleep in your makeup). Her go-to product, though, is Garnier's SkinActive Micellar Water.
This product does a number of things simultaneously. In addition to gently removing makeup, this micellar water soothes the skin while cleansing it as well (via Ulta). This micellar water contains no oil, alcohol, or fragrance, and it can be used on all skin types, including sensitive skin. "Like a magnet, micelles capture and lift away dirt, oil and makeup without harsh rubbing," Ulta explained. "This no-rinse micellar water leaves the skin clean and without a greasy residue."
This product is also incredibly affordable. It comes in multiple sizes, with the smallest, the 3.3 oz package, retailing for just $4.99.
With all of these positive attributes, it's easy to see why Ziegler opts for this in her daily routine.