The Truth About Tarek El Moussa's Alleged On-Set Outburst At Christina Haack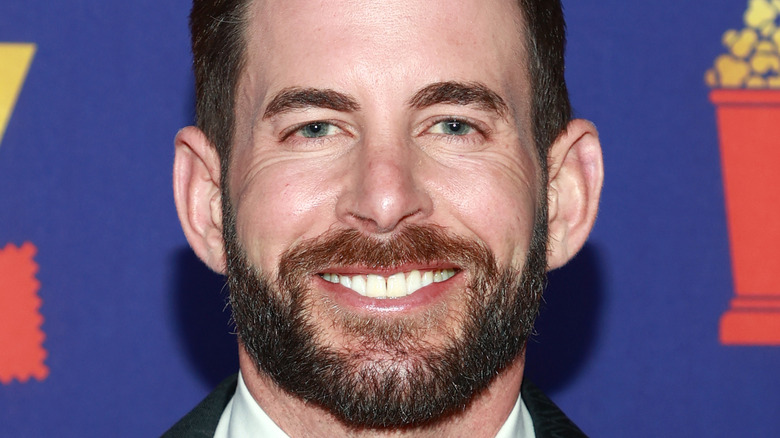 Matt Winkelmeyer/2021 Mtv Movie And Tv Awards/Getty Images
Tarek El Moussa and Christina Haack were married from 2009 to 2018 and share two children together, Taylor and Braden. The two shot to stardom on their HGTV show "Flip or Flop," which debuted on the network in April 2013 (via IMDb). Even though they're divorced, El Moussa and Haack are still committed to filming the show together, which is a fairly remarkable feat. Unfortunately, recent reports allege that it might not be as rosy on set as HGTV would have us all believe.
El Moussa reportedly verbally assaulted Haack, who divorced her second husband, Ant Anstead, earlier this year. On-set sources told TMZ that El Moussa called Haack a "washed up loser" and crowed, "Look at me, look at me, look at me. It's called winning. The world knows you're crazy!"
El Moussa is said to have become annoyed by "the way she signaled to him that she and the crew were ready to begin shooting" and decided that screaming at his ex-wife was the way to solve it. Sources have also indicated this is not the first time he's unloaded in this way.
It sounds like Tarek El Moussa is pretty mad at his ex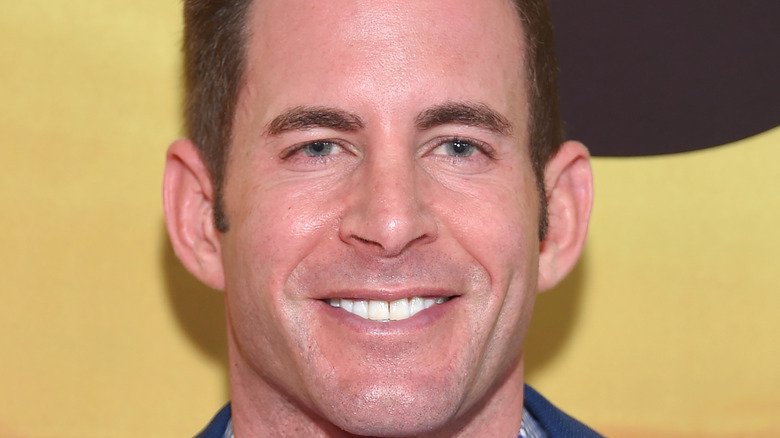 Shutterstock
Additional sources recently disclosed that Christina Haack's admission that she and her current boyfriend, Joshua Hall, smoked toad venom has reportedly angered Tarek El Moussa as well. Haack also shared that she wasn't in a great headspace at the time, the act helped her resolve her own anxiety, and that and she's happy to be open to love again. She ended her explanation with a pointed note to fans who disagree with her actions. "So yes 'another relationship' and guess what. I'm 38 – I'll do what I want," she said (via TMZ).
It's unclear why El Moussa is allegedly bothered by the experience Haack and Hall had. For his part, El Moussa is reportedly happy with his fiancée, Heather Rae Young. The two have been fairly quiet about the details, but in 2020 El Moussa told InTouch that the pair were aiming for a May or October 2021 wedding date.