The Surprising Person Biden's Disney Statue Is Being Compared To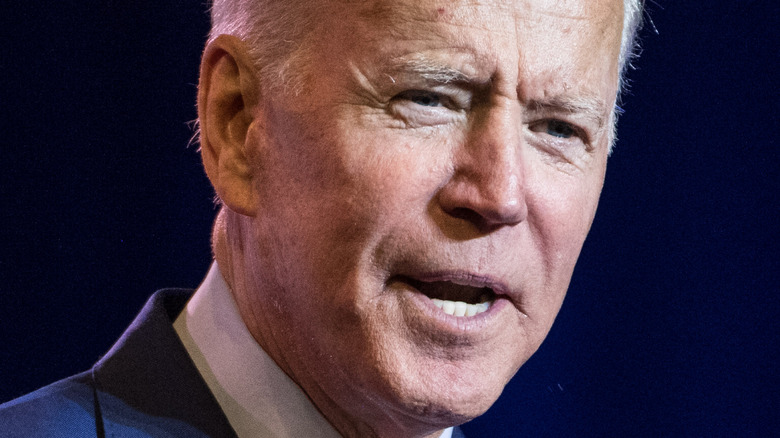 Shutterstock
An animatronic Joe Biden statue has been unveiled at the Hall of Presidents in Walt Disney World's Magic Kingdom (from USA Today). As the 46th President of the United States, Biden's statue joins others in the Liberty Square attraction that originally opened in 1971. His part in the show will include reciting the presidential oath of office that Biden recorded specifically for Disney. The show will be open in August (via Disney Parks). The reveal of Biden's statue was met with some, well, confusion — in that it doesn't look that close to the real-life Biden. Though for some, it looked more like someone pretending to be Biden.
One Twitter user asked, "Did they model it on@JimCarrey's version of Biden from SNL?" Another seemed to confirm. "It's like a Jim Carey doing Biden statue," they tweeted. Jim Carrey played Joe Biden for the first six episodes of the 46th season of "Saturday Night Live" (from NBC News). They weren't the only confused people — one user tweeted a split screen of the statue and Jim Carrey's "SNL" appearance to show what seems to be a pretty reasonable comparison.
Twitter ridicules the Joe Biden statue for not looking like him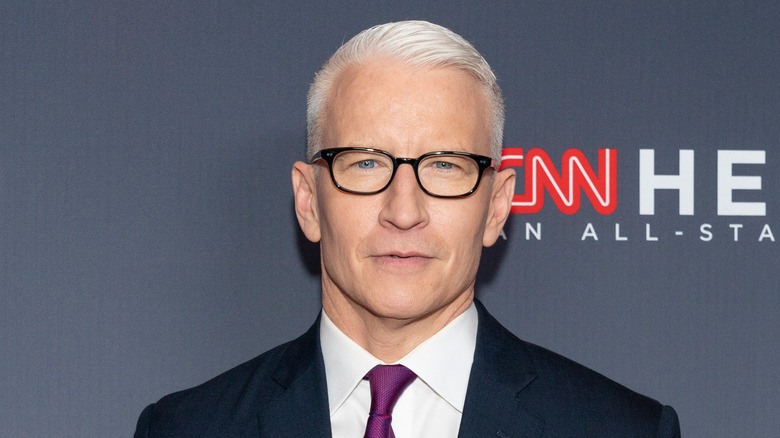 Shutterstock
Other social media users saw someone different. "sure that's not an aged Anderson Cooper?" asked one Twitter user, while another tweeted, "Yikes! It looks like part Biden, part Bush. Creepy." And one tweet highlighted how the statue might fit better in a different exhibit: "Disney revealed the Joe Biden animatronic for the Hall of Presidents. Could've been worse, but that just looks like it was meant to be Palpatine for Galaxy's Edge."
All in all, people didn't seem too impressed by the likeness in the Disney attraction. One user tweeted, "Who's been doing these lately? They're not good." While another kept it succinct, tweeting, "That's ... not good." The disappointment just kept coming. One tweet read, "You'd think they could do a better likeness. I wouldn't know who it was unless you told me." And one person saw it as just something to expect each time a new president is added to the exhibit, tweeting, "Disney do everything so well ... except the Hall of Presidents animatronics."
Critique of the appearance of the statues in the Hall of Presidents isn't new. Donald Trump's statue, which will be moved from center stage to join the other former presidents, was also ridiculed on Twitter for not looking like him at all (via Vogue).