The SNL Cast Isn't Holding Back On Their Feelings About Elon Musk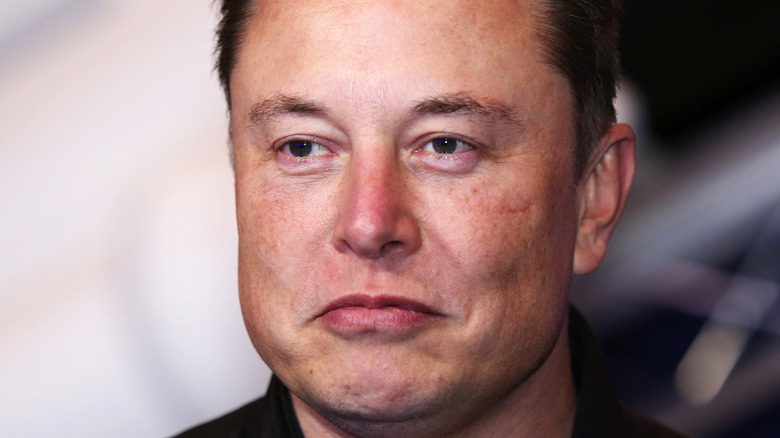 Bloomberg/Getty Images
Elon Musk is set to host "Saturday Night Live" next month, and already, the controversial billionaire's upcoming appearance is reportedly causing drama behind the scenes of the late-night comedy show. According to a new report, several cast members of the long-running series aren't happy about his upcoming gig and will actually be allowed to sit out the episode, rather than participate with the 49-year-old Tesla founder's skit.
"Speaking historically, if a cast member has been that unhappy, they don't have to do it," a source told Page Six on April 30. "[SNL boss Lorne Michaels] won't ever make them do anything they don't want to do." Over the past several days, a number of the series' staff have made it clear on social media that they're less than thrilled with the news of Musk's appearance, including writer Andrew Dismukes, who said on Instagram that the "only CEO [he wants] to do a sketch with is Cher-E Oteri."
Aidy Bryant appeared to take aim at Musk as well by sharing a post first tweeted by Sen. Bernie Sanders, who said it was a "moral obscenity" that "the 50 wealthiest people in America today own more wealth than the bottom half of our people."
No SNL cast member has officially ditched Elon Musk's episode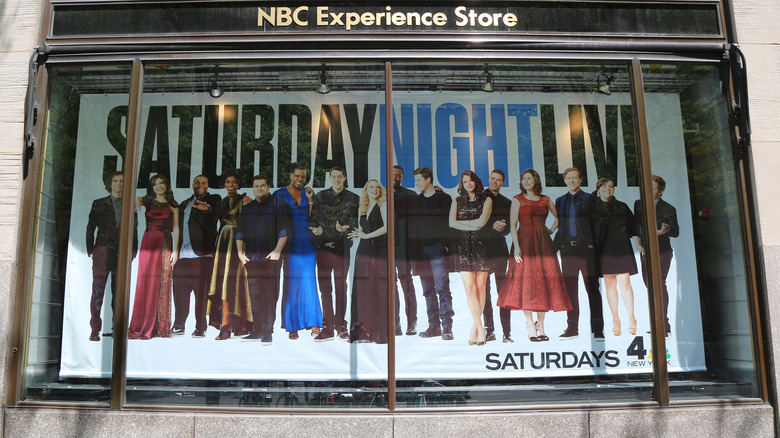 Shutterstock
Bowen Yang also got in on the action after reading one of Elon Musk's latest Twitter posts, which read, "Let's find out just how live Saturday Night Live really is."
"What the f*** does this even mean?" Yang wrote. A short time later, Michael Che, who hosts the "Weekend Update" segment of the show, joked to Jimmy Fallon that he hopes Musk will continue the "Saturday Night Live" tradition of hosts gifting each member of the show with "a couple million dollars." Miley Cyrus, the musical guest for Musk's episode, has also faced backlash due to his upcoming appearance from those who believe he is "destroying the planet" and dislikes women.
Musk is set to begin rehearsing for his upcoming "SNL" hosting gig with the cast this Tuesday, May 4, at 30 Rock, and so far, no cast members have officially announced that they won't be participating. While Page Six reached out to a rep from "Saturday Night Live," they did not hear back as of this writing. Per CNN, this isn't the first time the show has courted controversial hosts, including Donald Trump in 2015 and Andrew Dice Clay in the early 1990s.
Elon Musk's appearance on "Saturday Night Live" is set to air on May 8 on NBC.