Why Taylor Swift Pulled Her Fearless Album From Major Award Eligibility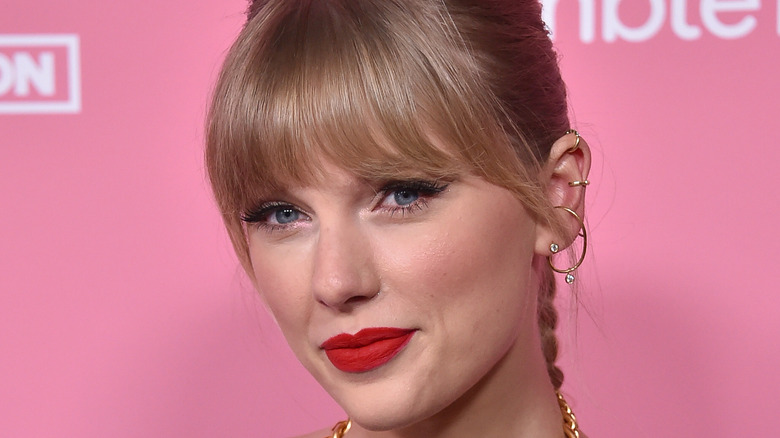 Shutterstock
In 2021, Taylor Swift took the second album that made her a bona-fide star and re-released it in her own way. Called "Fearless (Taylor's Version)," the album features new recordings of some of her biggest hits, including "Love Story" and "You Belong With Me." Swift first recorded "Fearless" back in 2008, but 13 years later, she decided to produce the albums her way, and plans to release more new versions of her storied albums over the next few years (via The New Yorker). However, she has no intention of winning any awards for this new version of "Fearless" and made sure she can't.
According to Billboard, Swift pulled "Fearless (Taylor's Version)" out of consideration for any Grammy or CMA awards next year. On July 20, 2021, a spokesperson for Republic Records released the following statement: "After careful consideration, Taylor Swift will not be submitting 'Fearless (Taylor's Version)' in any category at this year's upcoming Grammy and CMA Awards." What influenced the mega-star's decision? 
Taylor Swift has good reason for pulling her album out of the running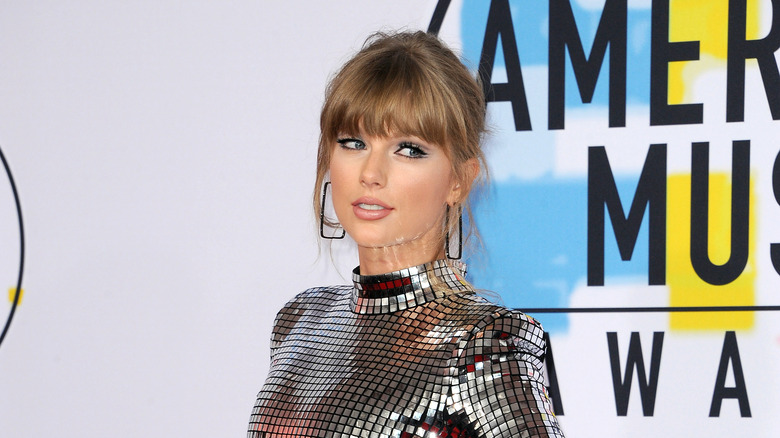 Shutterstock
Taylor Swift is not distancing herself from award shows altogether. In fact, she would very much like to take home some trophies for her newer songs — she just feels "Fearless" already had its chance in the sun.
"'Fearless' has already won four Grammys including album of the year, as well as the CMA Award for album of the year in 2009/2010 and remains the most awarded country album of all time," her record company's statement elaborated when the announcement was made regarding "Fearless (Taylor's Version)," via Billboard.
Swift has no problem with her recent releases of newer songs being considered for industry awards. Her summer-of-the-pandemic album, "Folklore," released in July of 2020, won Swift her third Grammy for Album of the Year. In addition, "Evermore," which was released in the fall of 2020, will be considered for accolades during the next award season. As of July 13, 2021, "Evermore" had become the top selling vinyl album of the year.