Here's What We Know About Taylor Swift's New Album Evermore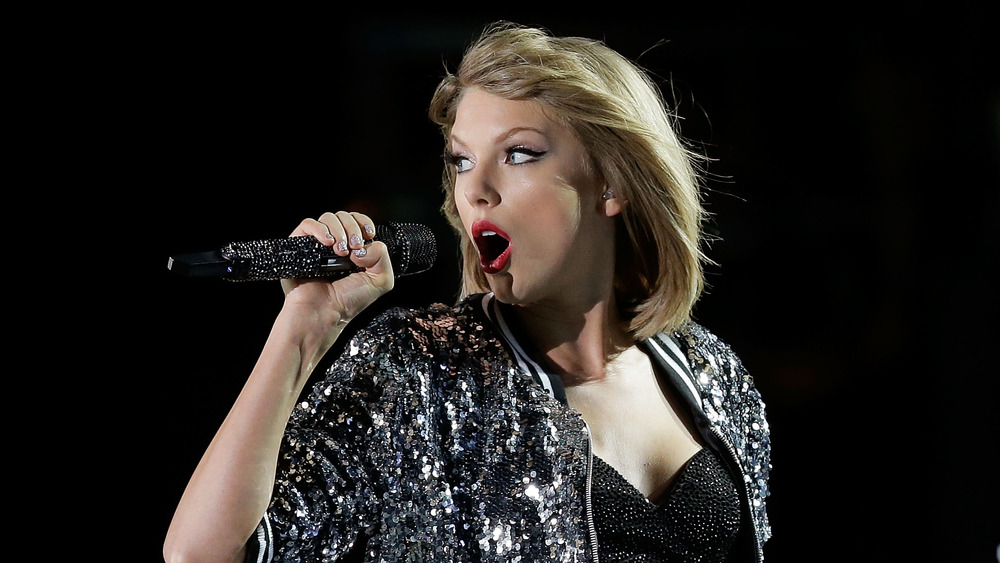 Mark Metcalfe/Getty Images
If listening to Taylor Swift's 2020 album, Folklore, feels a bit like taking a sip out of the "drink me" potion in Alice in Wonderland, and suddenly exploring the world from new heights, that's no coincidence. The songstress recently told EW that the inspiration for her album was cinema. "Early in quarantine, I started watching lots of films," she explained, "We would watch a different movie every night. I'm ashamed to say I hadn't seen Pan's Labyrinth before. One night I'd watch that, then I'd watch L.A. Confidential, then we'd watch Rear Window, then we'd watch Jane Eyre. I feel like consuming other people's art and storytelling sort of opened this portal in my imagination and made me feel like, "Well, why have I never done this before? Why have I never created characters and intersecting storylines?'" 
Once Swift started, one album wasn't enough. "To put it plainly, we just couldn't stop writing songs," Swift tweeted, "To try and put it more poetically, it feels like we were standing on the edge of the folklorian woods and had a choice: to turn and go back or to travel further into the forest of this music. We chose to wander deeper in."  Her new album — the ninth of Swift's career — Evermore drops at midnight ET on Friday, Dec. 11, 2020. "I loved the escapism I found in these imaginary/not imaginary tales," Swift explained, "I loved the ways you welcomed the dreamscapes and tragedies and epic tales of love lost and found into your lives. So I just kept writing them." 
Evermore is Taylor Swift's 31st birthday present to you
"Ever since I was 13, I've been excited about turning 31 because it's my lucky number backwards," Swift tweeted, explaining her surprise album announcement, "which is why I wanted to surprise you with this now. You've all been so caring, supportive and thoughtful on my birthdays and so this time I thought I would give you something!" True Swifties know that the music legend turns 31 on December 13. Last year, shortly before her 30th, Swift accepted the Billboard Woman of the Decade Award.
The "standard edition of Evermore" includes 15 tracks. The "deluxe, physical edition" of the album comes with two more, "right where you left me" and "it's time to go" (via Twitter). What kind of songs can you look forward to binge-listening for the next week or so? All signs point to Evermore being a continuation of Folklore, an album that recently made it onto Los Angeles Time's 10 best of 2020 list. "I've never done this before," Swift tweeted, "In the past, I've always treated albums as one-off eras and moved onto planning the next one after an album was released. There was something different with folklore. In making it, I felt less like I was departing and more like I was returning." Evermore also features exciting collaborations with Haim (performing "No body, No Crime" with Swift), The National (performing "Coney Island" with Swift), and Bon Iver (who sings "Evermore" with Swift).
How to get your hands on Taylor Swift's new album, Evermore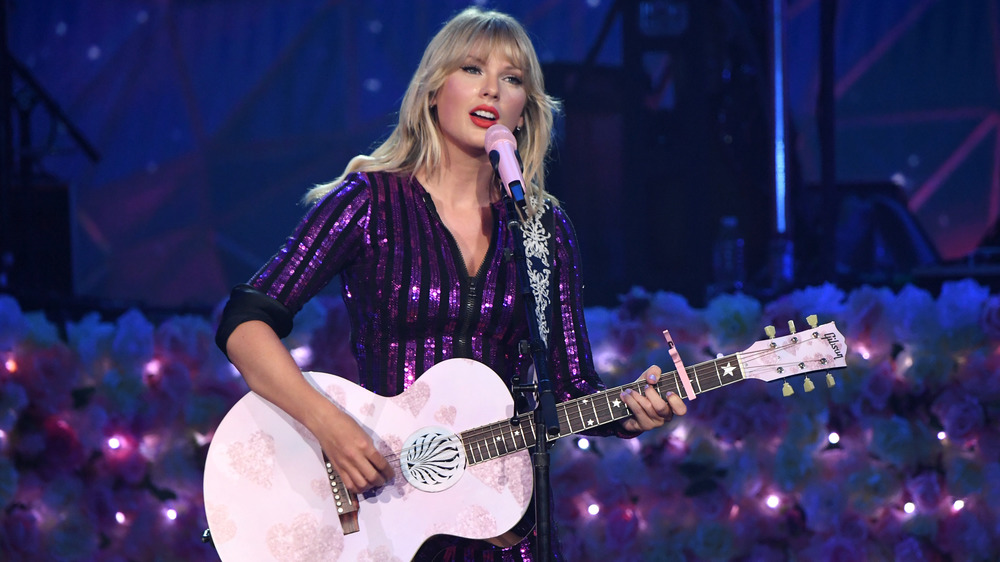 Kevin Mazur/Getty Images
Evermore isn't just a celebration of Swift's 31st birthday. It's also a recognition of how difficult 2020 has been. "I also know this holiday season will be a lonely one for most of us and if there are any of you out there who turn to music to cope with missing loved ones the way I do, this is for you," Swift tweeted. The songs on the album — "Willow," "Champagne Problems," "Gold Rush," "It's The Damn Season," "Tolerate it,' "No Body, No Crime," "Happiness," "Dorothea," "Coney Island," "Ivy," "Cowboy Like Me," Long story short," "Marjorie, "Closure," and "Evermore" — were written and created by Taylor Swift in collaboration with Aaron Dessner, Jack Antonoff, WB, and Justin Vernon.
You can pre-order a digital version of Evermore via Swift's online store. According to the album description, the standard digital album edition along with an "exclusive digital booklet" will reach your inbox "at approximately 12:00 a.m. ET on December 11, 2020." The exclusive digital booklet includes "16 unique photos and artwork." Don't forget to follow Swift's YouTube page, where her self-directed music video for "Willow" drops at 12 a.m. ET on Dec. 11, 2020. We probably don't have to remind you that Swift won a "Best Direction" award at the 2020 VMAs for the first music video she ever directed, "The Man."