The Real Reason Christina Milian And Nick Cannon Broke Up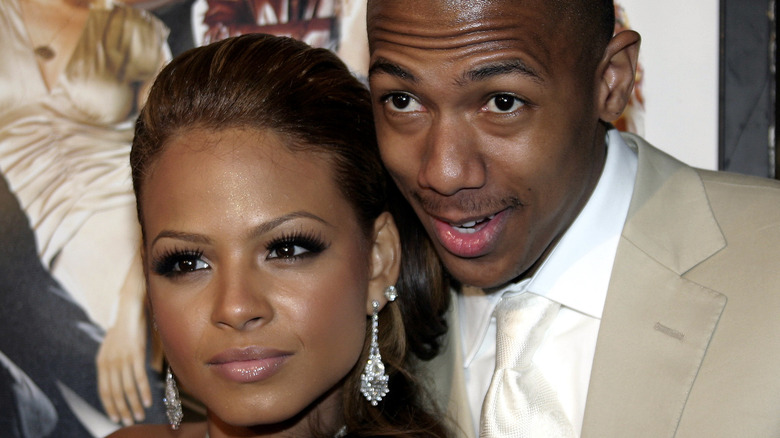 Shutterstock
Sometimes, it can be hard to remember who's dated who in Tinseltown, so it's understandable if you don't recall "America's Got Talent" host Nick Cannon and "Falling Inn Love" star Christina Milian being Hollywood's hottest items back in the day. The pair started dating during the filming of their 2003 romantic comedy, "Love Don't Cost A Thing," which is actually a remake of the 1987 film, "Can't Buy Me Love" (via International Business Times).
Ahead of the film's 15-year anniversary in 2018, Cannon opened up to IBT about the early 2000s box office hit, telling the outlet, "I mean, I started dating Christina Milian from that movie. Man, that was so long ago. Actually, we didn't start dating until the very end of the movie, so it was actually cool because it allowed the chemistry to actually be real and really work and it was a good time in life, I remember that. Couldn't have asked for a cooler time. Like, it was like my college years. It was kind of cool."
Cannon and Milian dated for about two years before calling it quits in 2005. Although Milian never commented on their split at the time, fans of the singer and actress suspected that Cannon had cheated on her, thanks to the slew of breakup anthems, including "Gonna Tell Everybody," that she released the year after their breakup (via CheatSheet).
Christina finally revealed why she and Nick didn't work out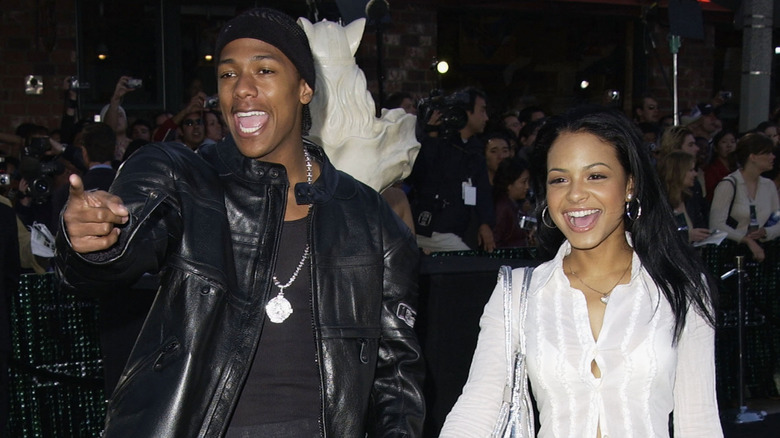 Robert Mora/Getty Images
During a September 2019 appearance on E! News' series, "Just the Sip," Christina Milian got candid about her and Nick Cannon's early 2000s romance, finally spilling all the tea about what exactly ended their relationship. "When I was dating Nick Cannon, the password somehow worked on the first check," the "Christmas Cupid" actress explained (via CheatSheet), citing her A-level detective skills for being able to hack into Cannon's phone, "and I was right and the next thing you know, I was reading for like a month. I was reading messages."
"I was stuck in Romania [and] had time," she continued, adding that she wanted to gather as much information about his infidelity as she could before busting him. "I'm going to get my intel, make sure this is for real for real and it was for real, so it was enough."
The Hallmark holiday movie actress went on to explain that she waited over a month to confront Cannon about his wandering eye in person, saying, "So I wanted to be able to see him in person, go over it — not like it would change anything — but part of me was like he was my first love. It was unreal that it was happening. He was living at my house. Right under my roof, this is happening? It just kind of blew me away."
Nick's response to Christina is eyebrow-raising, to say the least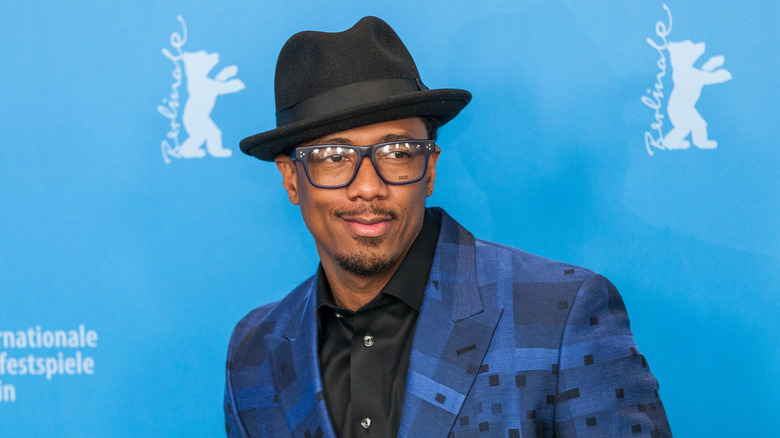 Shutterstock
Appearing on the Power 106 radio show shortly after Christina Milian dished about their 2005 breakup, Nick Cannon claimed that he didn't do anything wrong in the situation, implying that he and Milian were never officially together in the first place, which is a stark contrast to his statements he made to International Business Times a year prior about dating Milian during filming. 
"I don't think I did anything wrong. I wasn't cheating, you got to be in a relationship to cheat," he explained, per E! News. "We not going to get into the details but I would say the way I believe if, she went through my phone and all that, and back then is what I told her and I will tell her now, but if you go looking for something you [gonna] find something."
"And I'm going to tell you this, if a man, I'll speak for myself, if I am careless enough to allow myself to get caught then that means I wanted to get caught," Cannon added. "The word is careless, you know what careless means ... I could care less. I was at an age where I didn't care."