The Real Reason Reese Witherspoon And Jake Gyllenhaal Broke Up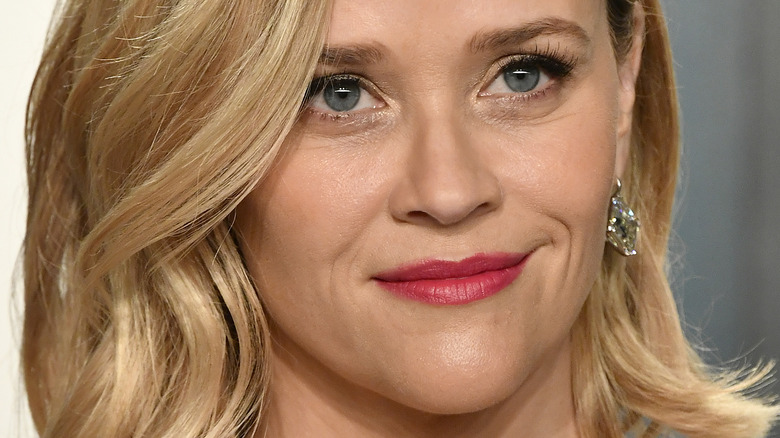 Frazer Harrison/Getty Images
Following the ups and downs of celebrity relationship drama is almost as entertaining as watching the films and television shows these talented individuals make. Reese Witherspoon and Jake Gyllenhaal were one of the most iconic celeb couples of the mid-aughts, notably contributing to the catalogue of paparazzi photos of Gyllenhaal staring intently at his beau's eating habits. 
The pair first met while co-starring in the 2007 political thriller "Rendition," per InStyle. However, according the outlet, the two "didn't share much time on set throughout the eight-week shoot in Morocco." While they reportedly didn't click on set, "during a reshoot in L.A., 'Jake went and reintroduced himself to Reese,'" per People. A source told the outlet, "Things slowly progressed, but it was never something she thought would happen from the start. She just kind of developed this little crush over time."
All that being said, Witherspoon called things off soon after. "She just got out of a divorce [from Ryan Phillippe] and was so concerned with her family, she just didn't have the time for him and he really demanded that," a source told People. Though it seemed like the Witherspoon-Gyllenhaal union was over before it really began, fans were pleased to hear that the two rekindled their romance a few months after the initial break. 
Once they were photographed together again in October 2007, the lovebirds went on to date for about two years before officially parting ways in 2009, per People. It seemed like Witherspoon and Gyllenhaal were genuinely happy together, which left people wondering what actually happened between the pair to cause the final break up.
The real history of Reese Witherspoon and Jake Gyllenhaal's relationship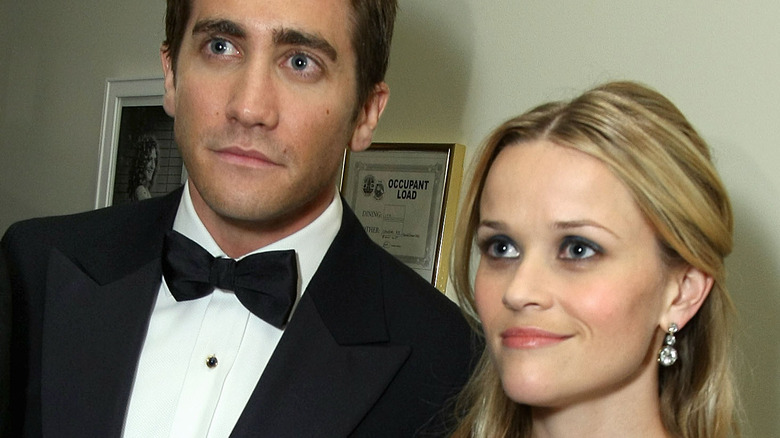 Eric Charbonneau/vf/Getty Images
Reese Witherspoon and Jake Gyllenhaal both had a smattering of relationships prior to their meeting in 2007. Most notably, Witherspoon was married to her "Cruel Intentions" co-star Ryan Phillippe, with whom she shares two children, Ava and Deacon. Gyllenhaal had split from fellow actor Kirsten Dunst in 2004, per InStyle, and was living the single life before Witherspoon came along. 
Over the course of their two year relationship, the couple occasionally discussed the lifestyle they shared, which seemed like the exact opposite of Hollywood glamour. "We spend the weekends outside L.A, in Ojai, where I have a farmhouse," Witherspoon said in an interview with InStyle (via People). "We have chickens and we grow cucumbers and tomatoes. I love it. It reminds me of where I grew up in Tennessee."
Whenever they were photographed in public, the two appeared smitten with one another, enjoying basketball games and strolls around the world. So when it was announced in 2009 that they had called it quits, fans were quite stunned.
Not every breakup is the result of a scandal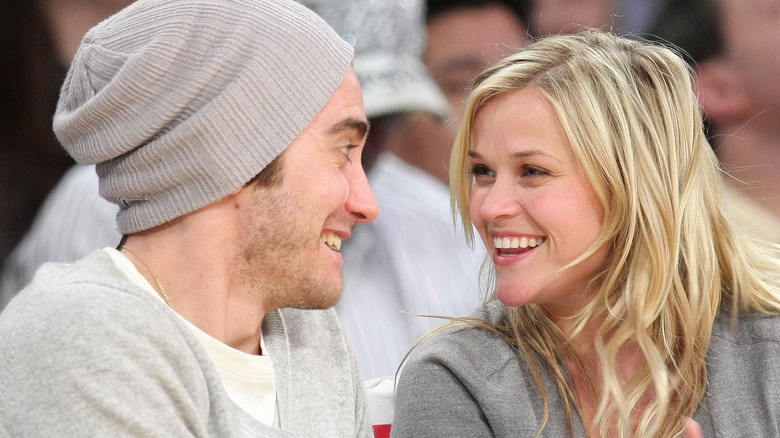 Noel Vasquez/Getty Images
One of the first thoughts people typically have when hearing about a celebrity breakup is that one of them was unfaithful. However, in the case of Reese Witherspoon and Jake Gyllenhaal, "No one cheated. There was no drama," per an US Weekly source. 
Reports at the time suggested Gyllenhaal was ready to settle down and had set his sights on marriage. "She felt pressured to wed again but she wasn't ready," an insider told US Weekly. "She couldn't give Jake enough and she got cold feet. Jake wanted all of her." Witherspoon reportedly also didn't feel like Gyllenhaal was ready for the commitment of becoming a stepfather to her two kids. "He was great with the kids, but she felt like he didn't get the whole scope of what that entailed," a source told the outlet.
The mystery behind why these celebs broke up is seemingly a classic case of people wanting two different things. And even though fans were disappointed to see their relationship dissolve, it's clear these two still hold one another in high regard. Case in point? Gyllenhaal had this to say about his ex during a 2016 episode of "The Jess Cagle Interview" (via People), "She is, as I would say about most of the women who I'm close friends with or had relationships in my life, one of the smartest, strongest, people I've ever met."