The Real Reason Gia Giudice Slammed Bravo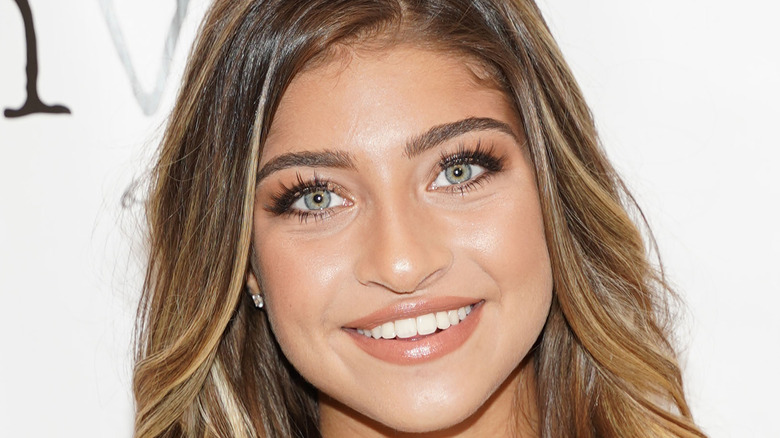 Manny Carabel/Getty Images
The whole world knows all about the legal issues Teresa and Joe Giudice faced because, well, for the most part they were documented on "The Real Housewives of New Jersey." They both pled guilty to mail, wire, and bankruptcy fraud in 2014 and subsequently served jail time (via People). The impact the increasingly complicated scandal had on their marriage was undeniable, with the couple finalizing their divorce, after a whopping 20 years of marriage, in September 2020, as per People.
Daughter Gia took the brunt of it, but there was a silver lining; she revealed during a 2021 appearance on "Watch What Happens Live" that the experience had actually inspired her to pursue a career in law. As Bravo's The Daily Dish notes, the Rutgers University student advised, "Their whole experience influenced me, honestly, for the better. I just want to help families and be able to be there for families and help children, honestly, especially." Gia took issue, though, with how certain aspects of their lives were portrayed.
The reality star is sick of the narrative being twisted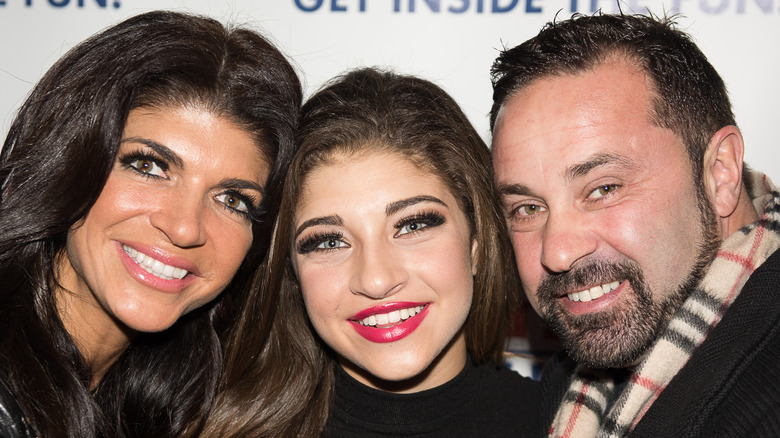 Dave Kotinsky/Getty Images
According to TV Shows Ace, "RHONJ" star Gia Giudice tore into Bravo following the release of a particular episode during which her mother, Teresa, discussed how badly she felt about her children witnessing so much of the ugly divorce. An argument subsequently erupted at dinner during which Teresa's brother, Joe Gorga, railed about how her former husband allegedly ruined Teresa's life, landed her in jail, and put their mother "in the grave." Teresa herself took to Instagram to share a lengthy post about how difficult the episode was to watch and, in particular, how tough it was for the kids to see her brother "disparaging" Joe Giudice's name, especially considering they've already suffered "through so much loss."
Gia responded in the comments, "we know the truth." She followed up with a dig at Bravo, arguing the network simply, "play on the show what they want to air" and pointing out how none of her father's "good moments" had been showcased. The "RHONJ" breakout also claimed Joe Giudice is the last person to put on an act in front of the cameras. Gia is incredibly close with both her parents, crediting her mother with inspiring the young woman to always speak her mind. During an appearance on "WWHL," she gushed, "My mom taught me to be true to myself and to live life, 'cause unfortunately, you don't know what else is going to come at you," (via Bravo's The Daily Dish).