Melissa Gorga Speaks Out About What Her Relationship With Joe Is Really Like Today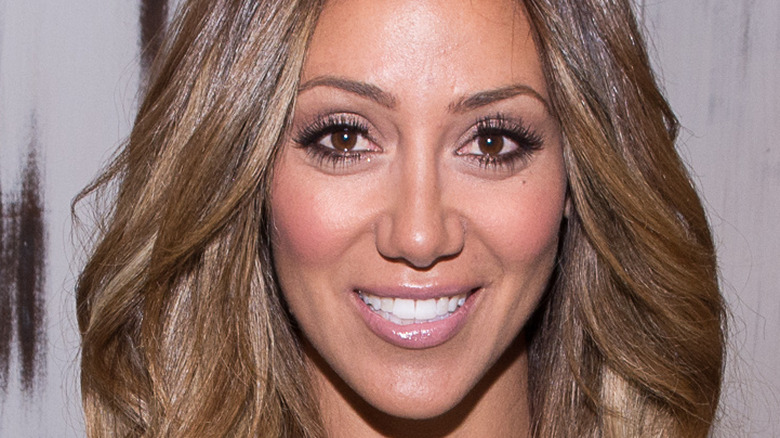 Dave Kotinsky/Getty Images
Ahead of the Season 11 premiere, "Real Housewives of New Jersey" star Melissa Gorga warned fans that they were about to see a very different side of her relationship with husband Joe. Speaking to Us Weekly, she admitted, "This season, it's very raw. It's very real." Gorga also acknowledged, "We've done very good for 11 years. We're a great couple. We try really hard. We fight really hard for our family, and it's not easy to be on reality TV for 11 years and still stand strong." The reality TV stalwart noted that sometimes she and Joe struggle to keep it together, particularly considering how long they've been a couple (via Screen Rant).
Indeed, much of the current season of "RHONJ" has revolved around their marital issues to the extent the couple's teenage daughter, Antonia, approached them with her concerns. As Melissa admitted to Us Weekly, she was afraid the two were headed for divorce due to the intense press attention. "I had to explain to her, 'Antonia, we're on reality TV ... It's the littlest thing, and they make it a big thing. So everything is not what it seems,'" Melissa noted. Still, it left the mother of three heartbroken over what their kids were going through. Melissa is opening up about where she and Joe stand now that the cameras are no longer rolling. 
Joe and Melissa Gorga are working hard on their marriage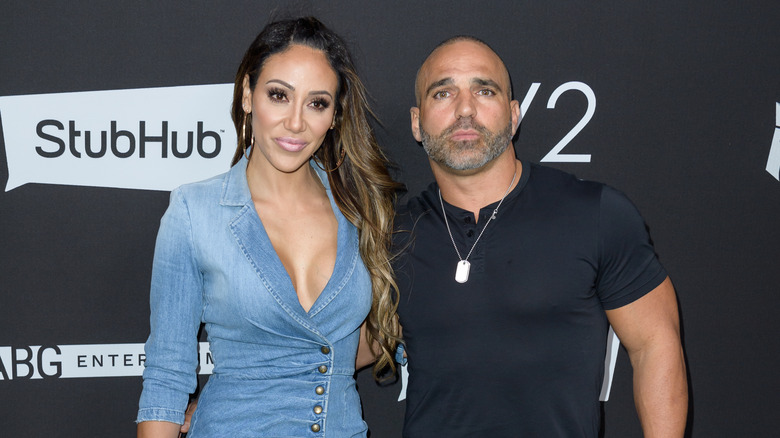 Jason Koerner/Getty Images
In a new interview with Us Weekly, Melissa Gorga revealed things are going "much better" between her and husband Joe, despite what fans will have seen on recent episodes of "Real Housewives of New Jersey." The Bikini Zone partner argued the two have been married for nearly 20 years, but they've still got plenty to learn about each other, and besides, "There's different turning points, I would say, in marriages." The reality star noted Joe doesn't like change; rather, he feels comfortable knowing that things are going to continue on as usual, which makes him a very stable partner. However, Melissa is "all about change right now." Viewers will know Joe has been struggling to get used to her new work schedule. 
As Melissa clarified, "He is proud of it, but it does pull me out of the house a lot," adding, "It was becoming strenuous for us because he just doesn't want it. And I'm not willing to give it up." Thankfully, the COVID-19 pandemic provided an optimum opportunity for more quality time with the whole family. However, it also brought certain issues to the surface for the long-time couple. As Melissa admitted, "We filmed Season [11] during the pandemic last year, so you were kind of seeing ... us just going at it." Still, Melissa reckons arguments are all part of long-term relationships, and as long as the couple continues to stay focused on working together to make their marriage better, it's all good.