Olivia Culpo Reveals The Best Advice She Has Ever Received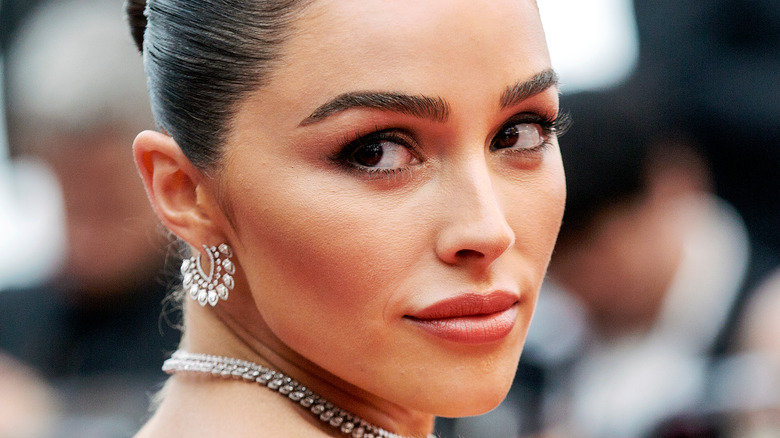 Shutterstock
Between gracing the cover of magazines, posting motivational quotes on Instagram, and going on dates with her running back boyfriend, Olivia Culpo leads a busy life (via Page Six). Yet somehow, she manages to fit advocating for women and girls into her schedule.
The Rhode Island native — whose concentrated facial expression while hosting the 2020 Miss Universe famously became a meme (via Interaksyon) — uses her celebrity status to bring attention to important global causes. The former Miss America founded More Than a Mask during the COVID-19 pandemic to help fight period poverty by providing feminine hygiene products to communities in need, proving what so many fans already knew: Culpo is a boss.
Plus, she's an advocate for normalizing conversations about painful periods, endometriosis, and reproductive health, per People. Oh, and her honest conversations surrounding mental health, authenticity on social media, and trying to live up to today's beauty standards make her 100% relatable. It's Culpo's willingness to have honest conversations about her personal experiences that have fans looking to her for guidance as they pose questions to her via Google Cameos. But just like we look to her for guidance, the stunning model looks to others — including the woman who brought her into this world. 
Olivia Culpo treasures this advice from her mom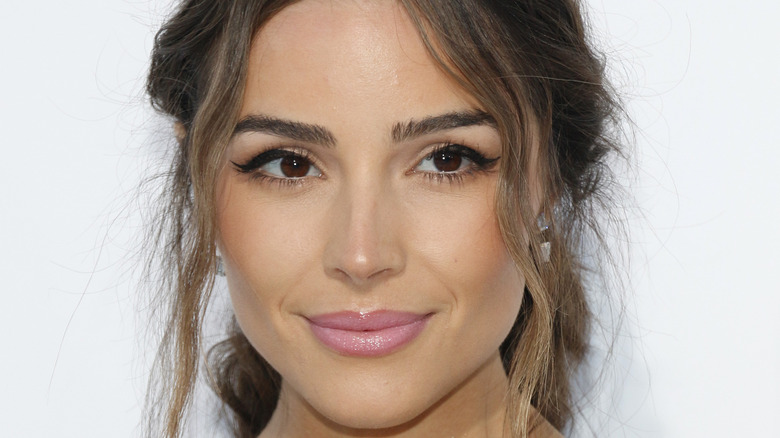 Shutterstock
While answering a Google Cameos For the Fans question, Olivia Culpo revealed that the best advice she's ever received came from her mom. "She said to work hard and be a good person," she shared. 
By activating her entrepreneurial spirit and advocating for women and children around the world, Culpo clearly lives out these words. For example, her organization More Than Mask donates portions of every purchase made to partnering organizations. According to Culpo's Instagram, the organization previously worked with Feed America to donate 100 meals for every mask purchased. More than a Mask has also partnered with the nonprofit PERIOD to help "eradicate period poverty" (via Instagram) as well as Color of Change (via Instagram). 
The "I Feel Pretty" actress also uses her personal battle with endometriosis to inspire other women to not feel shame around the painful condition. In a social media post in which she shared photos of herself after having undergone surgery, Culpo wrote, "I am committed to continuing to raise awareness so women know what to look for and can advocate for proper care before it is too late. Often times, women are not properly diagnosed, and before they know it their fertility and overall health is irreversibly affected." She added, "To all my fellow Endo warriors, you are so strong and I love you so much!"
It's safe to say that Olivia Culpo has taken her mom's advice to heart.