The Mayim Bialik Big Bang Theory Easter Egg You Totally Missed
Joining "The Big Bang Theory" in Season 3, Mayim Bialik's character Amy Farrah Fowler became a firm fan-favorite during the show's run. A neuroscientist and Sheldon's significant other, Amy demonstrated a love for science that was unaffected by perceptions of those around her.
Bialik's performance was so well-liked by both fans and the industry that she received her first Emmy nomination for the show in 2012. "To be loved by fans is so important but to finally get critical acknowledgment is a very big deal for all of us," Bialik told Daily Beast, adding that the success is a combined effort with the show's writers. "To me, even my nomination is an acknowledgment of all those words and just this quirky character, which is more of their creation than mine."
But did you know that Amy — and Bialik, for that matter — already had somewhat of an influence on "The Big Bang Theory" before she even made her first appearance?
Did you catch this Mayim Bialik reference in Season 1?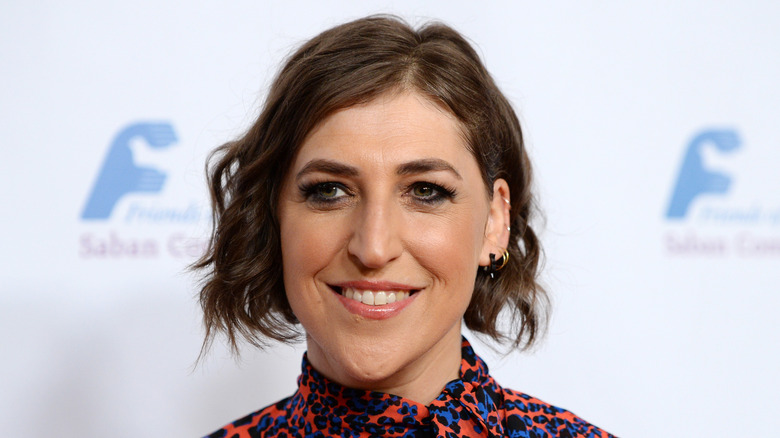 Amanda Edwards/Getty Images
As noted by Screen Rant, Bialik gets an offhanded mention in the Season 1 episode called "The Bat Jar Conjecture." During the episode, the gang forms a group for the annual Physics Bowl, but they have to kick Sheldon out because he's being too controlling. As the rest of the friends try to figure out who to replace him with, Raj suggests "the girl who played TV's Blossom," adding that "she got a Ph.D. in neuroscience or something" (via YouTube).
Bialik just so happens to be that girl — the one who portrayed the titular Blossom Russo in the '90s NBC sitcom. The show centered around the young Italian-American teen as she lived with her father and two elder brothers. When Bialik officially joined "The Big Bang Theory" during its third season, this little easter egg wasn't mentioned at all. However, in the sixth season, Bialik suggests that she and Sheldon dress up as Blossom and Joey from the sitcom (via Express).
While Blossom may not have been a neuroscientist, Bialik earned a Bachelor's degree in neuroscience at UCLA in 2000, after taking a 12-year break from acting (via Penn State News). She later completed a doctorate in neuroscience in 2007.