How To Replicate Carrie Underwood's Makeup Routine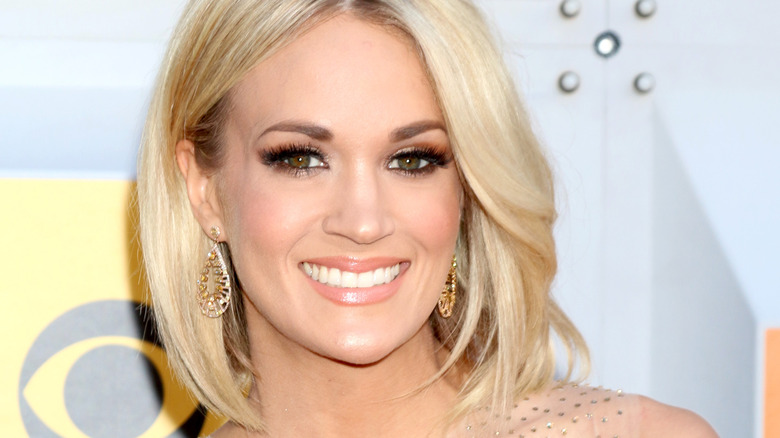 Shutterstock
Carrie Underwood loves makeup. After over a decade in the spotlight, she's certainly grown accustomed to changing up her look and finding the perfect smokey eye. But, with so many beauty tips, you may be surprised to learn that Underwood wasn't always a makeup maven.
"I have older sisters, so I probably started wearing makeup a little before I probably should have," the mother of two told People. "I played with it while I was growing up, because I would go into their bags. If I had a daughter now I'd probably make her wait a little longer."
Nowadays, she focuses on her eye makeup first. Even when she's at home, she's playing around with different looks and wearing eyeshadow. "I'll always put makeup on, even if it's just a little bit," she said. "That's a great thing about Almay — it's build-able. You can use more for a more dramatic look or you can just make it easy and keep it fresh and simple. I'm an eye girl. I'll always put on a little eyeshadow, a little liner and mascara and I'm good to go."
To replicate her daily look, just stick with the basics — focusing on the eyes and perhaps adding some foundation to smooth your skin. She also notes that using a moisturizer that contains SPF helps her stay on track when she's pressed for time.
Carrie Underwood does her own stage makeup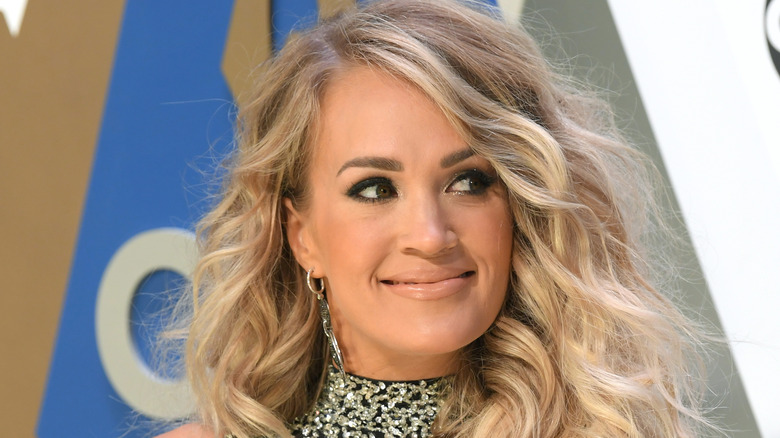 Jason Kempin/Getty Images
Perhaps the most refreshing thing about Carrie Underwood's makeup routine is that she enjoys it. She even revealed to Elle that she finds the process therapeutic, especially when she's doing her stage makeup. "Unless we have other filming to do earlier in the day, I always do my own stage makeup. I enjoy it. I'm honestly not the kind of person that is great sitting there and letting someone else do hair and makeup."
"I feel like it takes longer when somebody else does it, and it's calming to me to be there with all my tools. It's quiet and it's nice and I don't need 20 hands on me before I go on stage — it just makes me nervous," she added.
Plus, the best part is that her routine won't leave a dent in your wallet. She explained to the outlet that her makeup bag doesn't contain YSL or Dior staples; you can actually find most of what she uses at the drugstore. "To be honest, whatever I can grab at a Walgreens is enough for me. I love drugstore makeup. I honestly don't think there's anything in my bag that's expensive," she said.
Keep it simple, have fun and come up with looks that you love. That's what Carrie would do.