The Beauty Products Carrie Underwood Can't Live Without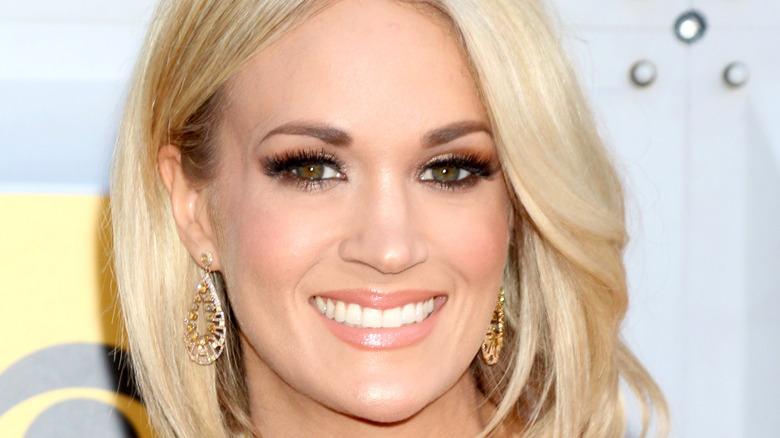 Shutterstock
Country music superstar Carrie Underwood has been a hot topic since winning Season 4 of "American Idol." From her performance pipes and stunning wardrobe, to her toned legs and fertility misfortunes, the singer always seems to be front page news. According to Taste of Country, Underwood is the most successful alumni to come out of "American Idol," and being the good girl she is, it's no surprise that everyone wants to know her fashion, fitness, and beauty tips... and then duplicate them.
The 38-year-old talent gets tons of praise from her fans, whether all glammed up or fresh-faced. In a recent Instagram post, the star shared a mid-workout selfie, which captured her make-up free face, and fans, according to Prevention, are all for it. So, what is it about her beauty routine that makes Underwood glow the way she does? Some of her tried and true favorite products, of course.
Carrie Underwood keeps it simple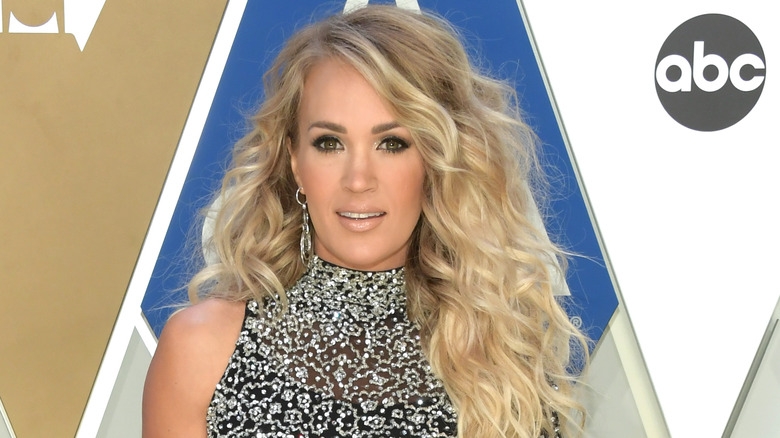 Jason Kempin/Getty Images
Carrie Underwood loves products that have multiple uses. According to Today, the "Cry Pretty" singer keeps coconut oil on hand, stating, "I love using coconut oil as a moisturizer because it makes my skin feel nice and soft. You can also use it to protect your hair, among other things. I'm a fan of products that do more than just one thing!" 
Underwood also revealed to Elle that she loves drugstore makeup, stating, "To be honest, whatever I can grab at a Walgreens is enough for me." According to Country Living, her go-to is Almay Smart Shade CC cream, which Underwood claims is "super easy" to apply. Feeling the Vibe reports that for her perfect pout, Underwood prefers Almay's Color+Care Liquid Lip Balm and her secret — blending two shades of pink, Blooming Balm and Nudetrients.
Another reveal? The "Blown Away" songstress doesn't always have her hair blown out, saying hot rollers are a game-changer once you figure them out (via Today). She also shared with People that she is a big fan of dry shampoo.