Inside Britney Spears' Complicated Driving History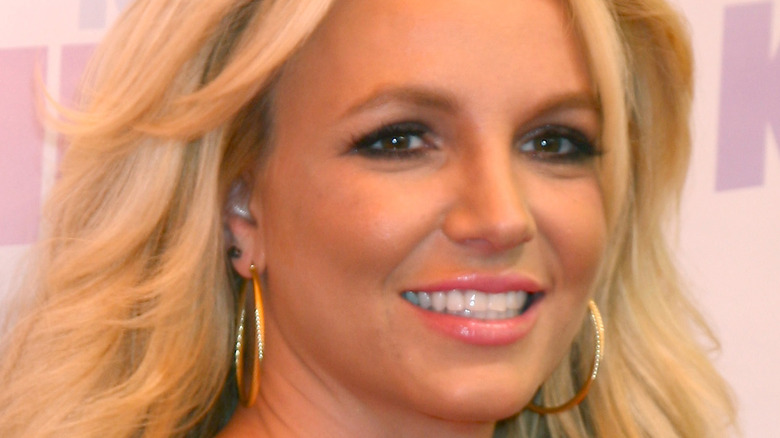 Shutterstock
As Britney Spears' conservatorship battle wages on, the queen of pop continues to become increasingly vocal about the struggles she's endured over the last 13 years. Her openness has led to some advances in her case, such as her being allowed to hire her own lawyer now, something she wasn't able to do before. Among her newfound freedoms, too, is the ability to drive, another simple task the "Toxic" singer couldn't do before her hearing on July 14, 2021, according to People.
"All I want is to own my money, for this to end, and my boyfriend to drive me in his f**king car," Spears stated. Then, a few days after this hearing, Spears was spotted by fans in her car with her boyfriend, Sam Asghari (via Independent). Fans were delighted, believing this to mean that Spears was regaining some of her rights — a fact that was later confirmed. 
In response to a video of the two driving shared to Asghari's Instagram Story, in which the singer's 2001 hit song "Lonely" is playing, a fan wrote on social media, "Britney driving her car listening to her catalog and seemingly reflecting on her growth as an artist. That's a moment.." But why wasn't Spears allowed to drive to begin with? Did she have a bad history of driving? As it turns out, she might have.
Britney has a rocky past behind the wheel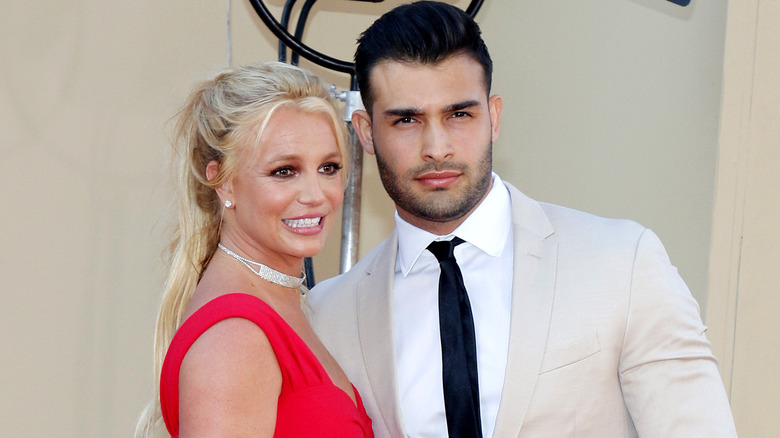 Shutterstock
Britney Spears has had a complicated driving history since before her conservatorship, though it's important to note that her driving has been limited for 13 years now, so the singer is older, wiser, and less likely to make any mistakes that she made when she was younger.
According to MTV, Spears' driving infractions include running red lights, committing illegal turns, and crossing double yellow lines, meaning she would change lanes when it wasn't allowed. The singer also allegedly drove over the feet of a deputy police officer and several paparazzi. She was caught texting while driving and talking on her phone. However, these incidents were recorded in 2007, some 14 years ago.
At the time, these incidents caused issues for Spears, though the singer wasn't cited for them, per MTV. "It shows she's not following the rules of the court or the rules of the road," explained one attorney at the time. "It causes a huge problem." This is because, while she wasn't cited for them on her driving record, they can be used in court to show that she shouldn't be allowed to drive her children.
"This is a situation of her own making, and the only thing she has on her side is time," another judge explained at the time. "If she's good for a few months, it'll be fine, but how many more things does she have to throw in the judge's face?"
All of this became moot once Spears wasn't able to drive under her conservatorship. Now, though, she's regained this freedom, which is a small step in the right direction.