The Truth About Whether Or Not Chokers Are Back In Style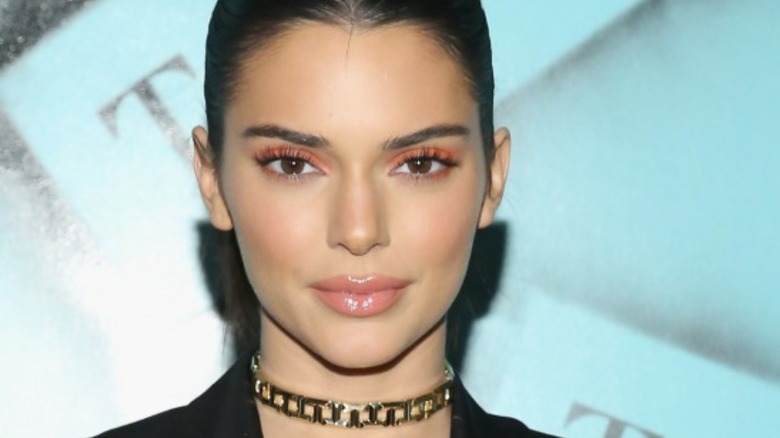 Monica Schipper/Getty Images
The choker has ascended beyond the 1990s and is now one of fashion's biggest staples. Everywhere you go, you're bound to spot at least one stylish person sporting this retro necklace. Vice argued that this iconic '90s trend has had so much staying power because of its versatility and the fact that it comes in so many different styles and textures, and we 100% agree. 
Even Hollywood's biggest stars, including innovative style icons Kendall Jenner and Gigi Hadid, can't get enough of the edgy look. Though Jenner eventually renounced her love of fabric chokers back in 2017, per InStyle, she couldn't stay away. According to Vogue, the trendsetter wore a custom gold chain link choker by Tiffany & Co. to the designer jewelry giant's 2019 "Modern Love" photography exhibition in New York (pictured above). 
The results are in, and chokers are here to stay. Because they come in a variety of styles, figuring out the best way to wear this '90s trend can feel like a never-ending journey. Fortunately, our ultimate guide to rocking chokers has you covered.
How to style your choker to peak perfection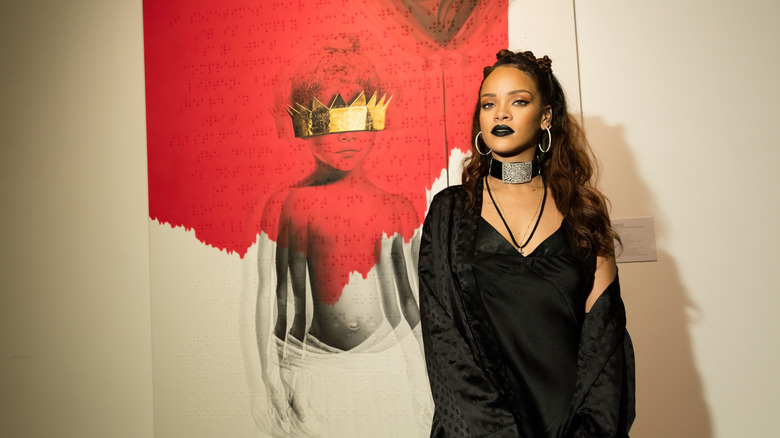 Christopher Polk/Getty Images
Choosing the right material for your choker is just as important as deciding on what outfit to wear with it. It's important to keep in mind that chokers made from tougher fabrics like metal or leather don't have a lot of stretch and might feel too tight after awhile, per A Fashion Blog. When it comes to chokers, style blogger Kate Waterhouse prioritizes comfort and is also intentional about wearing styles that emphasize a choker's look and shape. She advises going for a strapless or deep v-neck top or dress so there isn't clutter around the neckline.
According to style blog Laguna Pearl, one way you can modernize the vintage trend is by pairing it with distressed jeans and a comfy, oversized sweater. The soft texture of your sweater against your retro choker will compliment the duality of the look. Fashion Magazine suggests creating your own makeshift choker out of any silk ribbon you have lying around, then coordinating your outfit colors around it. If you want to keep it casual, model Hailey Bieber's outfit combo of a leather jacket, dark jeans, and oversized aviators, as seen in Vogue UK, is the perfect inspiration. And if you're still unsure about which choker style is right for you, there's always the option of finding a dress that already has a built-in choker, which will eliminate the guesswork, per Fashion Magazine. Regardless of how you wear it, it seems like the choker will be on trend for quite some time.