The Truth About The Personalized Skincare Trend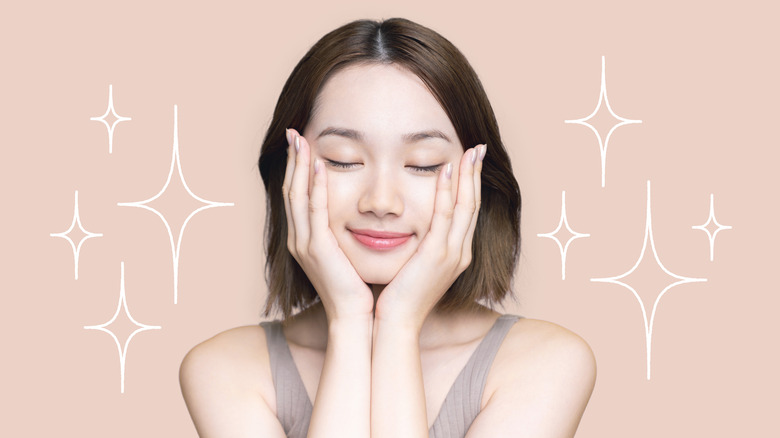 Shutterstock
One of the biggest skincare trends of 2021 is the personalized skincare trend, according to Who What Wear. The truth is that beauty addicts are "no longer satisfied with a one-size-fits-all approach" to skincare. Out of this new obsession with personalized skincare a number of new, bespoke skincare brands have been born, offering tailor-made skincare solutions.
As per Glamour, personalized skincare has made navigating the complex beauty industry, and the diverse and ever growing range of products within it, a little easier to achieve. The growing number of personalized beauty brands are in an ideal position to help make navigating skincare — and choosing the right products — easier.
According to Who What Wear, a question that many beauty enthusiasts want answered in relation to the personalized skincare trend is whether brands are able to offer an approach to skincare that is truly customized for each individual, and whether the products actually work better than generalized product ranges. 
Are custom skincare products actually personalized?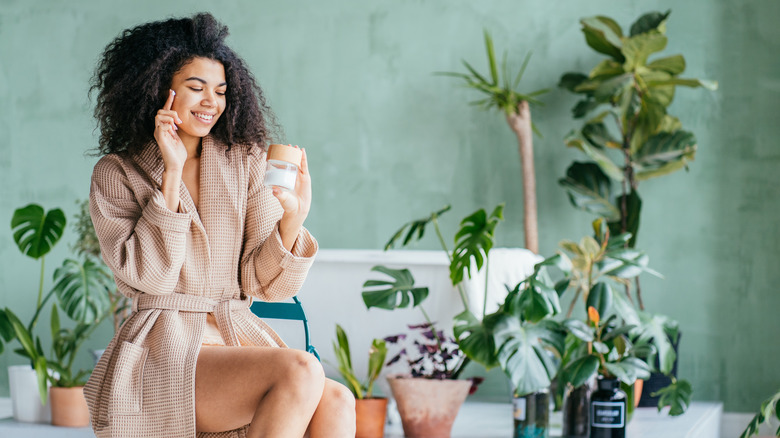 Shutterstock
When it comes to how a brand offers products that are personalized, it does depend on the brand's approach.
As per Who What Wear, Samantha Mang, senior vice president of brand and innovation at Function of Beauty, explained that, "We've built a first-of-its-kind custom production system to fill each order. To this day, nothing else exists like it. We can 100% guarantee a personalized product for each and every customer, and every bottle has your name printed on it." In order to offer a truly customizable approach, Function of Beauty asks customers to take an online quiz prior to ordering, which allows the brand to gain a better understanding of each individual's specific needs, and create custom products that meet those needs.
As per Allure, brands like Skin Inc. are creating products like My Daily Dose, that creates a range of custom products designed to meet your skin's exacting needs, explaining that, "My Daily Dose allows you to build a custom serum with three encapsulated boosters, which you can mix as needed." 
While some personalized skincare brands offer online consultations, brands like Kiehl's offer an in-person consultation. As per Allure, an expert at Kiehl's will assess your skin on the spot, and will take the time to chat to you about skin concerns as well as end results you'd like to see. Kiehl's then offers its clients a squalane-based concentration blend, specifically with their name on it "as a finishing touch." All of these sound like fantastic choices. 
Do custom skincare products actually work?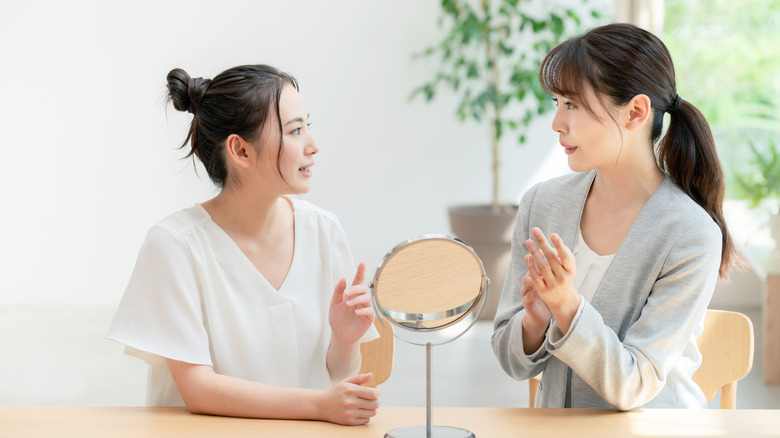 Shutterstock
There are various brands that are "backed by world-class dermatologists," Glamour explained, such as Skin+Me, which specializes in the specific concerns of acne and aging, rather than generalized skincare. However, according to Who What Wear, what makes custom skincare products so beneficial is the fact that they are designed to target more than one specific problem.
Samantha Mang, senior vice president of brand and innovation at Function of Beauty, explained that, "The trouble with dealing with something like acne is that most products are formulated to address that one concern, whereas, in reality, you probably have more concerns than that." Whereas, the Function of Beauty skincare products target "three skin goals in one simple, three-step routine." Sounds like the better option, if you ask us. 
According to Glamour, brands like Function of Beauty use an algorithm to assess which skincare products will be best for each individual's skin, based on their answers to the quiz questions. This helps to ensure that personalized skincare products meet any skin concerns or goals of the individual. How successful customized skincare products are for individuals depends on how the products are formulated and whether they address the specific skin concerns that you have. But from what we can tell, personalized skincare is absolutely worth investing in.