Meghan Markle's Former Friend Shares New Details About Her Single Days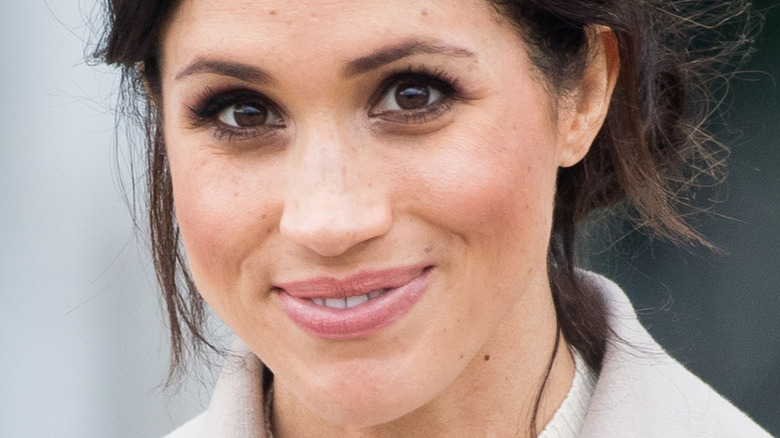 Shutterstock
Before she was known as Meghan Markle, the Duchess of Sussex and wife of Prince Harry, she was just Meghan Markle, actress and writer of her blog, The Tig. When Markle met Harry, she was still playing Rachel Zane on "Suits" and living in the Seaton Village neighborhood of Toronto, where the show was filmed (via CheatSheet). Markle only made the jump to the United Kingdom — and U.K. culture — in 2017, after she'd already been dating Harry for a year and things were looking more serious between her and the prince (via Harper's Bazaar). Markle's character was written off of "Suits," and she subsequently took up residence at Kensington Palace.
Since her rise as the Duchess of Sussex, former friends and family members have come out of the woodwork in an attempt to drag Markle down — most notoriously, her father and her half-sister (via Us Weekly). 
Now, Lizzie Cundy, host of the Amazon Prime show "Red Carpet Uncut," is claiming that she has audio of Markle saying, "I want to be a London girl, I love London men and I love everything to do with London" — audio she plans to use on her show (via Daily Mail). "I was asked to look after Meghan when she came over here. She wanted to meet someone," Cundy told Daily Mail writer Richard Eden.
A former friend makes claims about Meghan Markle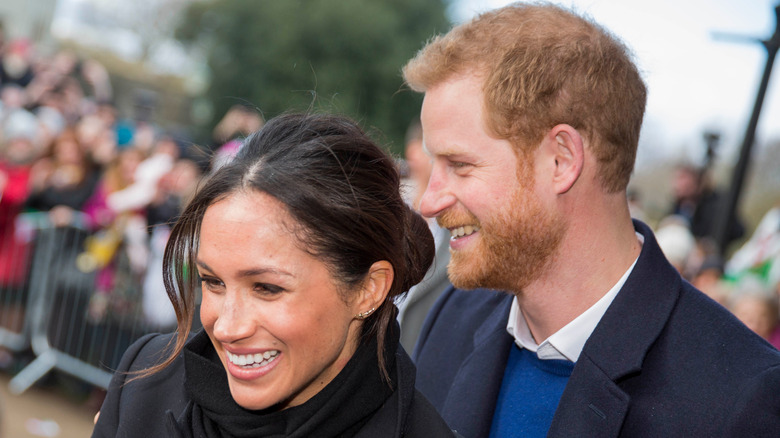 Shutterstock
Cundy also claimed that Meghan Markle "ghosted me once the engagement hit" (via Daily Mail) and talked about how Markle wanted to be famous. "She wanted fame and she was open about that. She has that sparkle, that magic. But I don't think she knew how hard it was going to be" (via Grazia).
During Markle's rise to fame and entry into the royal family, she's been repeatedly targeted by the British tabloids. Just one example comes from American actor Simon Rex, an old friend of Markle's who The Sun claimed she turned down because of his past appearing in adult movies (via Us Weekly). Although Rex set the record straight and said, "Nothing happened. We never even kissed," he was offered money to claim the opposite.
"When that story broke, a couple of British tabloids offered to pay me a lot of money to say a lie that we actually hooked up," Rex revealed on the "Hollywood Raw" podcast. "I said no to a lot of money because I didn't feel right lying and f***ing up the royal f***ing family ... It was a lot of money, man. I think they offered me, like, $70,000."
And although Markle and Harry now live in America and are leading a royal-free life, sadly it doesn't appear as though attempts to bring her down — via the tabloids or otherwise — will cease.