Is This How Jared Kushner Really Feels About Donald Trump Today?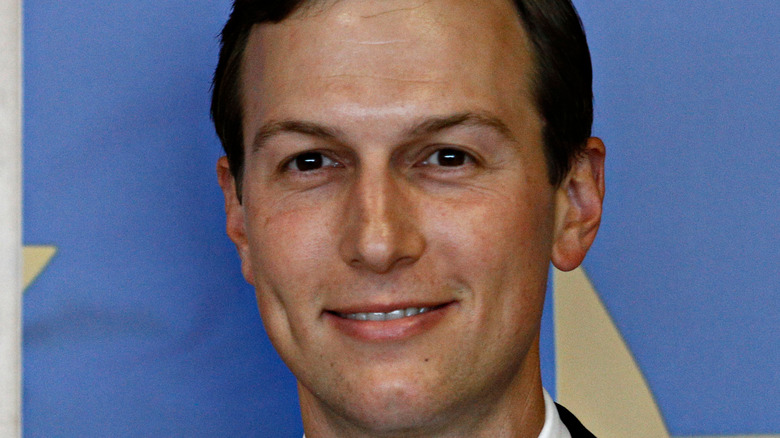 Shutterstock
Many wondered how Ivanka Trump and her husband Jared Kushner would react following Donald Trump's failure to win a second term at the White House. The two had appeared to be staunch Trump loyalists throughout the four years the former president was in office, but many believe they have been quietly distancing themselves in the months that have passed since November 2020.
Michael Cohen, who previously worked as a lawyer for Donald from 2006 to 2018 but who has since been disbarred, recently made a rather startling statement on Twitter when he observed, "Interesting how Jared Kushner (#SecretaryOfEverything) name appears to be absent from all the controversy, indictments and arrests. Is he next to fall or a cooperating witness? Knowing what a snake he is, I bet the latter!"
The tweet follows the indictment of former Trump advisor Tom Barrack, who is accused of working with the United Arab Emirates as a foreign agent and influencing the then-president in favor of the nation (via Raw Story).
Jared Kushner and Ivanka Trump are reportedly distancing themselves from the former president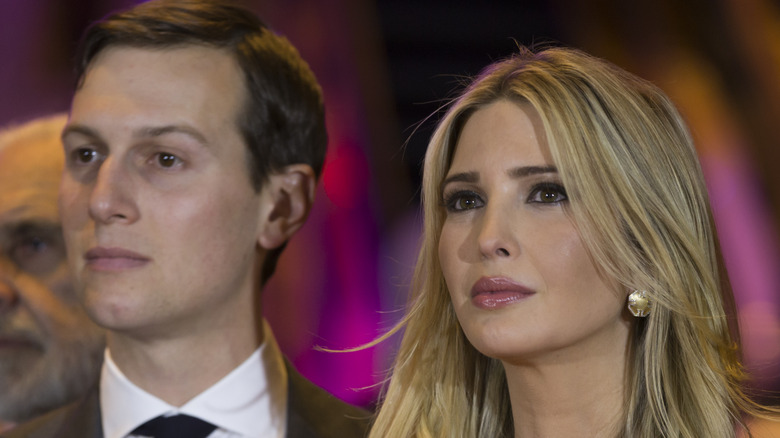 Shutterstock
In June 2021, CNN reported that former president Donald Trump allegedly continues to complain about what went wrong in the November 2020 election. Those seemingly ceaseless complaints are said to be the reason why many of his supporters are dropping to the wayside, including his daughter Ivanka Trump and son-in-law Jared Kushner. The publication spoke to several people close to the situation and reported that "the gap between Trump and his daughter and son-in-law grows wider by the week, according to 12 former Trump White House officials, former administration officials, family friends, acquaintances and members of Trump's team who spoke with CNN about changes to the former President's current inner circle."
It sounds like Trump isn't sure he can trust Kushner at all, or that he ever really could in the first place. A reported book deal has the former president especially on edge. "One person who spoke with the former president in the last two weeks recounted a conversation in which Trump complained about Kushner inking a book deal that he thinks his son-in-law will use to take credit for some of his achievements," CNN reported. If one thing is for sure, the gap between Kushner and the former president is only growing by the day.