Inside Rashad Jennings' Dating History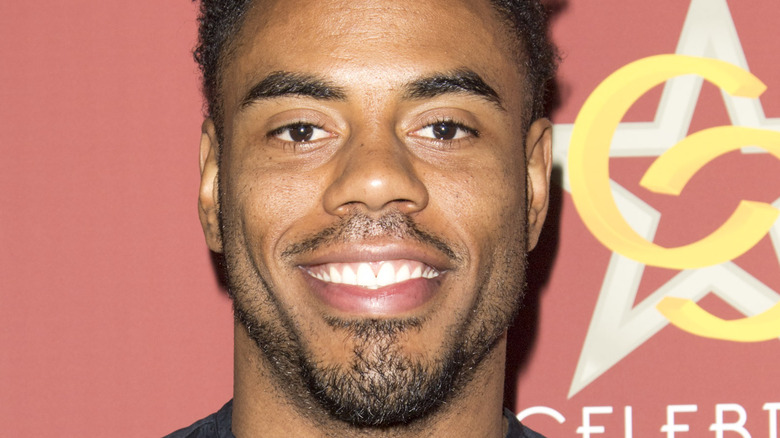 Shutterstock
On July 26, Rashad Jennings will be on the hunt for his one true love on national television. The former professional football player will be appearing on an episode of "Celebrity Dating Game" on ABC to find the love of his life. 
Since leaving the world of professional football, Jennings has become an author and a "Dancing With the Stars" champion and is currently training to become a premarital and marital counselor, according to the Total Access The Locker Room Podcast, per the NFL. The fact that Jennings is studying to become a marital and premarital counselor surprised "Celebrity Dating Game" co-host Zooey Deschanel. "You're a world-class athlete, best-selling author and you're studying to be a therapist? I feel like you're kind of a catch!" Deschanel said on the show, according to People Magazine.
Jennings seemed to be impressed with his experience on the show. "Zooey and Michael were a lot of fun and the ladies were all awesome," he confessed to People. "Be sure to tune in to see my selection!" Prior to appearing on "Celebrity Dating Game," Jennings' love life has been fairly mysterious.
Rashad hasn't publicly revealed much about his love life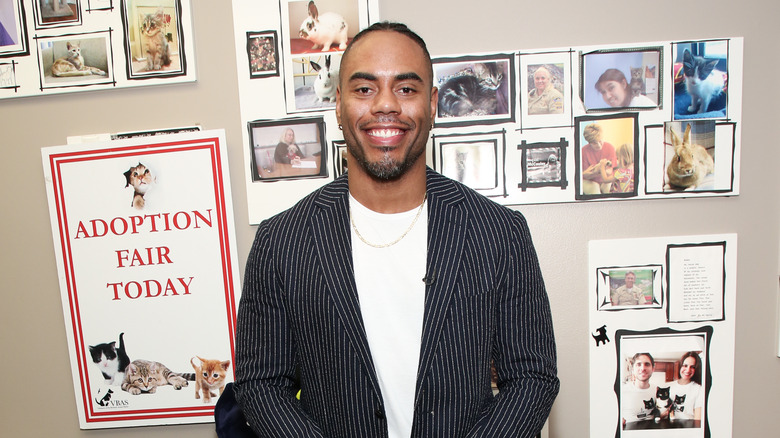 Paul Archuleta/Getty Images
Despite appearing on an episode of "Celebrity Dating Game," Rashad Jennings is known for being close-lipped about his love life. 
He has never been linked with anyone publicly, but, according to In Touch Weekly, he has been connected to reality television star Angela Simmons in the past, though this claim has never been substantiated. In 2017, Jennings revealed to People Magazine that he called it quits with his fiancee back in 2014 and had been single ever since. 
"We're so thankful that it didn't happen at that moment because life would have looked completely different," Jennings revealed. "You know how you want something when you want it, the way you want it, but it's just not right? That's exactly what both of us were doing. We both agreed to that. We both were thankful for it."
In that same interview, Jennings told People that he is attracted to an "everyday girl," explaining, "She has to be quirky and spunky, and she has to be able to laugh at herself. I love a goofball! My heart's on lock but I can't stop it if somebody has the master key."