The One Lipstick That Gwyneth Paltrow, Olivia Wilde, And Mindy Kaling All Swear By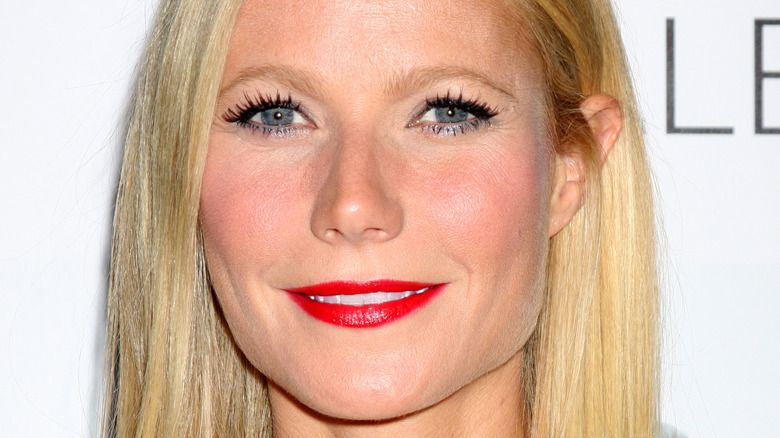 Shutterstock
A great lipstick is the secret weapon in everyone's makeup bag. Whether your go-to is a simple swipe of nude, a punch of pink, or an eye-catching red hue, lipstick acts as the finishing touch that brings your glam together and makes your style pop. 
But with hundreds of brands on the market, it can be difficult to decide which one is right for you. Given that celebrities have endless resources to be able to try any and every product on the market, you'd be wise to look no further than the brands that some of the biggest stars are currently obsessing over. Recently, a slew of celebs have been singing the praises of beauty newcomer brand Kosas, and for good reason (via InStyle).
Kosas makes their signature lipstick, Buttery Lip Color, in 11 shades to suit anyone's style. Ranging from neutral to daring, this lipstick has caught the attention of stars and influencers alike. The colors are gorgeous, but this lipstick is more than just another shade for your collection (via Kosas).
Kosas aims for clean beauty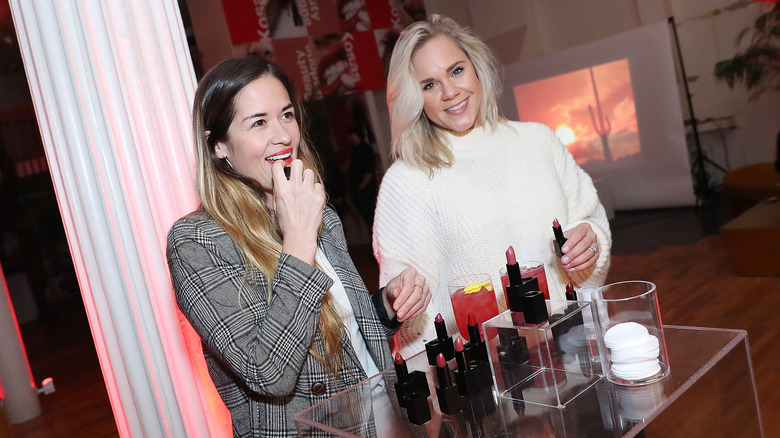 Rob Kim/Getty Images
Kosas aims for a lipstick that both looks good and feels good, making this brand a standout in the beauty game. According to its website, the brand aims to "obsess over the sensorial nature of our products. From its texture to its weight, we want you to feel the difference in our formula." The page also cites the product's ability to promote hydrating, soothing, brightening, and plumping. 
The Buttery Lip Color is packed with clean ingredients like rosehip seed oil, jojoba oil, and mango seed butter, which you likely won't find in the ingredient list on your average lipstick.
The rise of the clean beauty movement has been in the works for years, and while the term "clean" in regards to beauty is still technically undefined, The Good Face Project defines it as clean ingredients and transparent labels. This means that the products don't contain ingredients that might cause harm or damage. The popularity of the movement has soared, especially among celebrities. 
Celebs swear by Kosas' Buttery Lip Color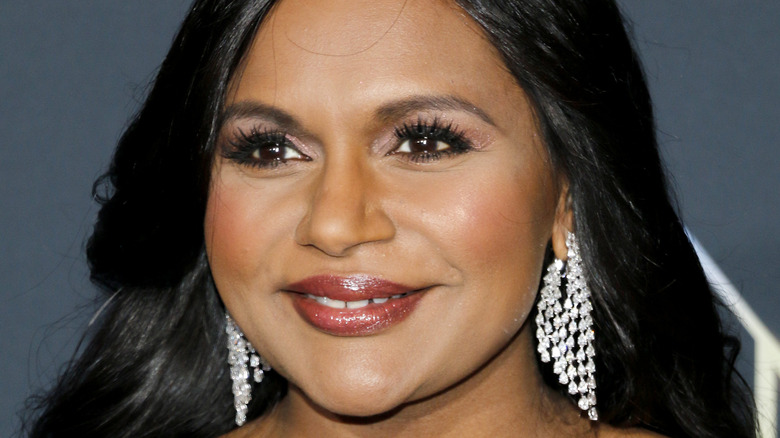 Shutterstock
When it comes to all things beauty and wellness related, you're likely to think of wellness guru, queen of the Goop empire, and actress Gwyneth Paltrow as a celebrity authority on the topic. It comes as no surprise that the "Iron Man" star swears by Kosas Buttery Lip Color. Paltrow loves a classic red lip, and, according to Today, she revealed on the Goop podcast that Kosas was her current favorite, stating, "It's just an incredible brand, the colors are so beautiful." 
She's not alone in her love of the clean beauty brand, though. According to InStyle, "The Office" writer and actress Mindy Kaling swears by the deep purple Darkroom hue, while Olivia Wilde tends to opt for the pink-toned neutral shade Undone.
These lipsticks work overtime to keep your lips at their best, so it's no surprise that they've risen to ultra-popularity since Kosas' inception in 2015 by founder Sheena Yaitanes (via Forbes). The products are currently available at Sephora, Credo, and Goop, so you better go pick out your signature shade.