Of All Kate Middleton's Looks This One Stands Above The Rest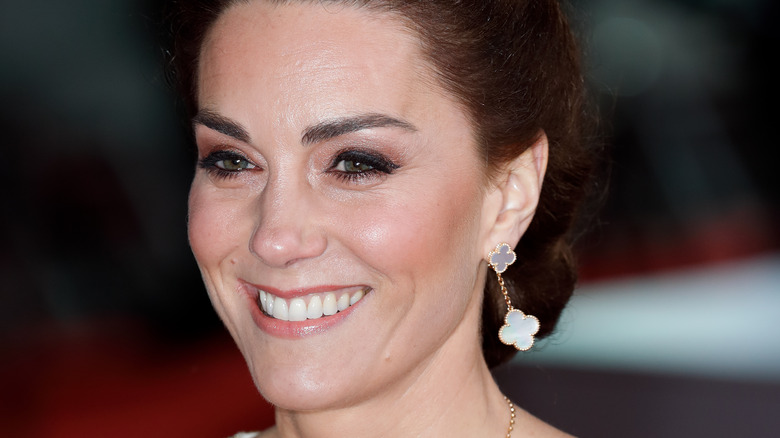 Max Mumby/indigo/Getty Images
Classic, elegant and timeless: Kate Middleton's style has fans dubbing it as all three. On the other hand, detractors have asked "Why does Kate Middleton dress like a 50-year-old?" The future Queen of England certainly has a large role to fill one day and her style denotes just how seriously she takes her job. As soon as she and Prince William announced their engagement, the world's eyes were even more fixated on her — and her wardrobe.
To mark the occasion, Middleton wore a navy blue wrap dress by Issa that sold out within minutes. Harper's Bazaar harkens back to that day in 2010 when the future Duchess of Cambridge emerged to share the news of her engagement and quickly crashed Issa's supply chain with unprecedented demand. The classic navy frock retailed for $535 back in 2010, Vanity Fair notes, with the price tag failing to deter royal style onlookers. In her early years as a princess, Kate Middleton wore countless Issa designs and brought the brand tons of press. 
Over the years, the designer has remade the iconic look in differing price points and colors with the most recent re-emergence taking place in 2018. Harper's Bazaar shared the news that Issa — now under the label of Fraser House — released a few recreations of the design in various colors that year. 
Kate Middleton's engagement dress sold out within minutes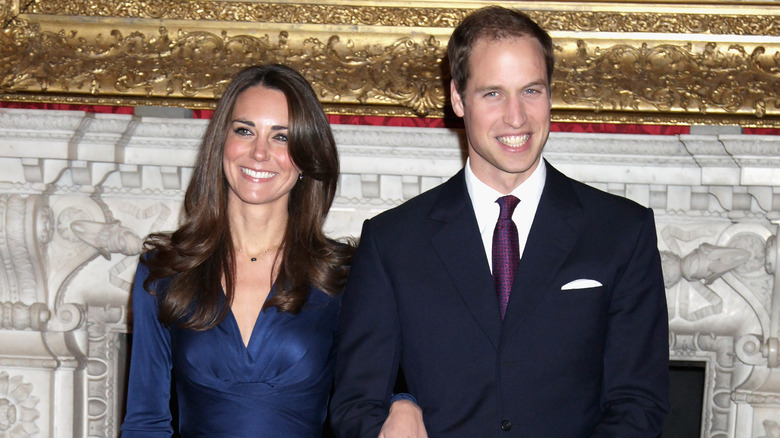 Chris Jackson/Getty Images
If it was any sign of the Kate-mania that was to come, Middleton's blue wrap dress catapulted the British brand, Issa, to superstardom. Indeed, Harper's Bazaar reports, Issa shut down following the incredibly high demand for the future Duchess' dress. The founder of the brand explained that the sudden spike in popularity actually brought about Issa's demise.
Daniella Helayel explained to The Daily Mail that the brand was struggling prior to that fateful morning in 2010. "That morning I'd gone to yoga as usual, and then I got a call from a friend telling me about the royal engagement. It was all very exciting," Helayel noted. 
She continued, "We didn't have a TV at the studio and this was pre-Instagram, but we soon knew Kate was wearing Issa because at four o'clock the phones began ringing and didn't stop. It was bonkers."
However, even though royal fans couldn't get their hands on the dress fast enough, Helayel didn't have the capital to produce more of them. In 2015, the brand closed its doors. "I left because I couldn't take any more. I felt so stressed that my hair went white and started falling out. I was broken by the end of it," she explained.
Fans everywhere still recognize the blue Issa dress; to this day, those photos are some of Middleton's most iconic. While it brought about the end of the brand, the dress is still available under new labels today.