What We Know About Ivana Trump's Ex-Husband Rossano Rubicondi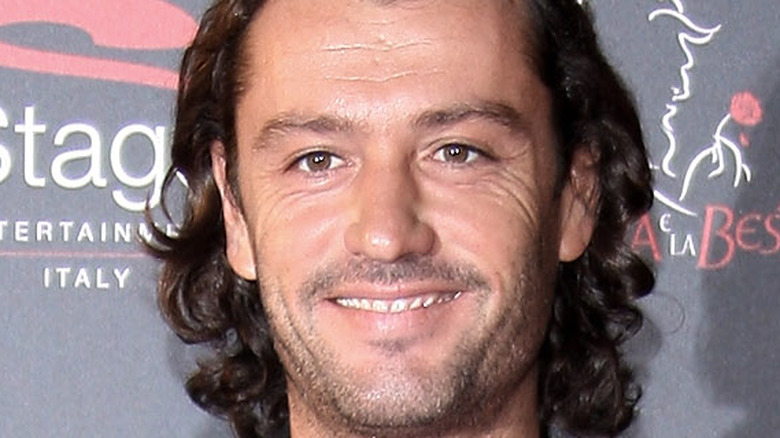 Vittorio Zunino Celotto/Getty Images
Ivana Trump has led quite a fabulous life even before (and especially after) her marriage to former President Donald Trump. From her inspirational fashion sense to her books, businesses, and boyfriends, Ivana lives a life the public just can't seem to get enough of. The 72-year-old's latest publicity-worthy moment was a mere stroll with her ex-husband Rossano Rubicondi (via Daily Mail).  
Rubicondi, who is a little over 20 years younger than Ivana, has been her love interest since 2002 when they began dating to eventually marrying in 2008, and according to the Daily Mail, splitting less than a year later. But the ANI News reports that the two have never really been apart, as they have been on-again-off-again through the years. So who is this younger man that has captured the attention of Ivana for nearly two decades? 
People Magazine reports that Italian-born Rubicondi has been described as a man who wears many hats.
Rossano has led his own pretty interesting life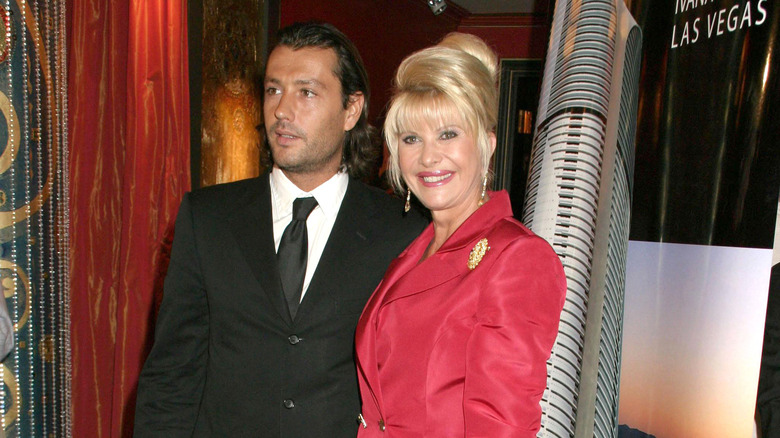 Shutterstock
Rossano Rubicondi is a model and actor who has had small parts in films including the star-studded "Golden Bowl," which starred Uma Thurman and Kate Beckinsale (via IMDb). Rubicondi has also dabbled in some reality TV, including the Italian version of "Dancing with the Stars," in which he and Trump both appeared in 2018 (via Vanity Fair). 
Even though Rubicondi does have his own career and social stature, his press appears to be heavily associated with Trump. The couple, who currently claim to be good friends, have been spotted numerous times in the past two years since they have announced their second split. The Daily Mail reports that the latest break-up was mostly due to their location, as Trump favors New York City and St. Tropez, while Rubicondi spends much of his time in Italy.
Rubicondi did move on from Trump at one point in between their almost 20-year relationship with Cuban businesswoman Milu Vimo, whom he dated for nearly two years and then married in November of 2011 (via The Famous people). While Rubicondi's current marital status is unclear, there is no confusion about the love between him and Trump.