The Top 10 Conditioners For Color-Treated Hair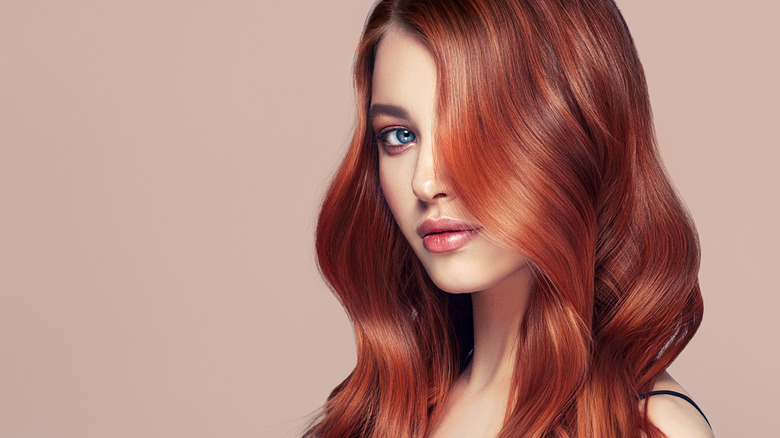 Shutterstock
We may receive a commission on purchases made from links.
These days, getting your hair colored is anything but cheap. So, naturally, you want to preserve your color for as long as possible, right?
According to Good Housekeeping, using a combination of color-safe shampoo and conditioner is important for ensuring that your dyed hair remains looking its best and doesn't lose its vibrancy. Whether you've chosen to go blonde, black, or brunette — or opted for a color that's a little edgier, like lime green, cherry red, or cobalt blue — you want to ensure that your color remains gorgeous to get the most bang for your buck. Plus, since using bleach during the coloring process can strip natural moisture, it's even more important to use the right conditioner for colored hair.
Luckily, conditioners specially formulated for colored hair usually contain ingredients that offer extra nourishment as well as UV protection to help prevent fading due to sun exposure. Here are the 10 best conditioners for color-treated hair.
What are the five best low-cost conditioners for color-treated hair?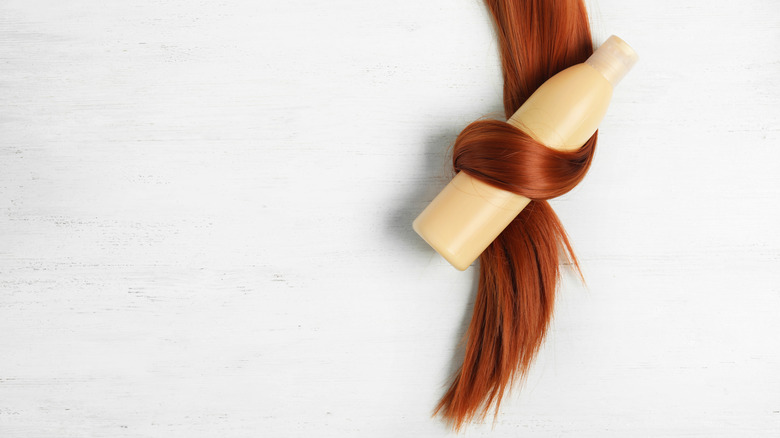 Shutterstock
Let's start a the low end of the price range for color-safe conditioners. As per Good Housekeeping, the Tresemme Conditioner Keratin Smooth helps to lock in color and costs just under $5. Studies showed that "after 20 washes and 10 hours of UV exposure," there was only a small amount of change to the color quality when using this conditioner.
The Hair Food Color Protect Conditioner is a great option for colored hair that needs a little extra nourishment. It's sulfate-free, highly hydrating, and inexpensive — at just under $8.
As per Allure, the Pantene NutrientBlends Illuminating Color Care Conditioner is another great budget-friendly choice, priced at just $7. Made with biotin — also called vitamin B7 — it's designed to offer expert hair care at a low price. It also includes vitamin B5 and antioxidants to help prevent free radical damage, which can fade your color.
Next, the Love Beauty and Planet Murumuru Butter and Rose Blooming Color Conditioner costs just $9 and is designed to ensure that color-treated hair remains vibrant while also nourishing with Amazonian murumuru butter, which gives tresses a glossy sheen.
What are the five best high-end conditioners for color-treated hair?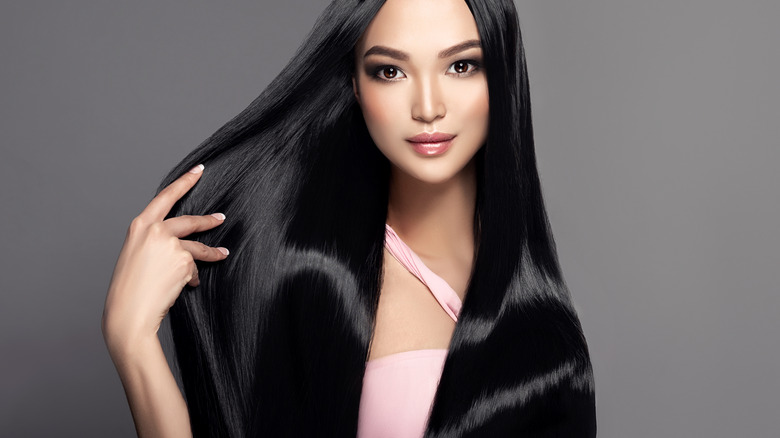 Shutterstock
If you're looking to shell out a little extra cash, the Rene Furterer Okara Color Protection Conditioner is a great color-safe conditioner, per Good Housekeeping. It's plant-based, sulfate-free, and fantastic for preserving color. Costing $32, it's not cheap — but, thanks to its fantastic color-preserving abilities, many think it's worth the money.
The Nexxus Color Assure Conditioner for Color Treated Hair is infused with protein and designed to "remove product buildup without stripping color" from hair. Costing just under $17, it's on the cheaper side of the spectrum for our higher-end picks.
As per Today, the Olaplex Hair Perfector No. 3 Repairing Treatment is a tried-and-true choice. This "concentrated at-home treatment is a must for all color-treated hair," according to celebrity hairstylist Kendall Dorsey. Costing $28, it promises to "restore hair back to a healthy state, [reverse] damage, and [strengthen] the hair structure." Dorsey says it's worth every penny.
Next, the Color Wow Color Security Conditioner is formulated with "eight translucent conditioning agents that will not dull or change the color makeup of hair," according to hairstylist Gina Rivera. This strengthening, anti-breakage conditioner costs $24 and is ideal for tangle-prone hair.
Finally, the Keracolor Clenditioner Color Depositing Conditioner, priced at $22, is tailor-made for bold colors like green, blue, and pink. Although it can be used on all color-treated hair, it's particularly recommended for these brighter shades.