The Truth About The Town Meghan And Harry Now Call Home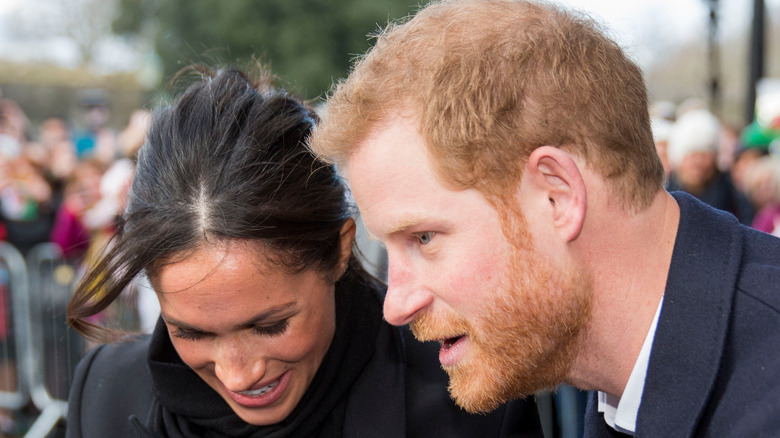 Shutterstock
It's not every day that famed British royalty moves to a California coastal town, but that's just what Prince Harry and wife Meghan Markle did when they left the United Kingdom and their royal duties behind, finally settling in a new home in Montecito, California in 2020.
Montecito is a small upscale town and is part of the larger Santa Barbara County in California. It's home to a host of celebrities who could be considered American royalty by some, including Oprah Winfrey, Ariana Grande, and Katy Perry, according to Insider. In fact, Montecito has been known as a celebrity haven for more than a century, ever since one of Hollywood's first movie stars, Charlie Chaplin, opened the Montecito Inn (via Visit California).
When Meghan and Harry first moved there, one of the town's resident celebrities, Rob Lowe, told E! News what he thought his new neighbors would do to the place he's called home for more than two decades. "Let me tell you something, once the royals move into your neighborhood, the neighborhood is never going to be the same ... When Oprah moved in, that began the sort of resurgence of Montecito," Lowe admitted. "Now that the royals are here: The good news is property values go up, the bad news is the line is longer at Starbucks."
However, when a reporter for Insider decided to visit Montecito and learn what it's really like, she was surprised about what she saw.
Paparazzi aren't lining the streets in Harry and Meghan's new town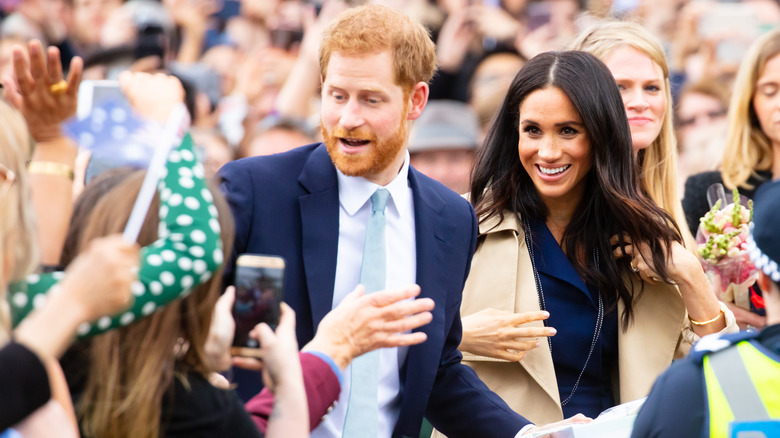 Shutterstock
One of the first things Insider writer Anneta Konstantinides noticed was how small Montecito is. According to City Data, it's only about 9 square miles and as of the 2010 census, had a population of a little under 9,000 people. She also mentioned that the beach couldn't be seen from the town's small main road, which was made up of mainly high-end restaurants and boutique shops. However, the beach can be accessed via a tunnel under the freeway.
Konstantinides also noticed that while celebrities live in Montecito, the town is like most wealthy towns on the California coast. Also, stars are not seen on every street corner — and neither are the paparazzi that often follow them everywhere, which had to be appealing to Prince Harry and Meghan Markle, as they were looking for a quieter life.
That doesn't mean residents don't see celebrities, but it doesn't seem to make a difference in their lives. "There's like an unspoken rule. We treat them like everyone else," a boutique worker told Konstantinides. "It's really nice."
Montecito residents aren't fazed by British royalty living in their town
Shutterstock
As Insider's Anneta Konstantinides traveled through Montecito, she visited restaurants and shops and spoke to the locals who have lived there for years. The locals confessed that Prince Harry and Meghan Markle's presence hasn't changed much about the town. A waiter at the eatery Lucky's showed Konstantinides where Harry and Meghan sat when eating there, and told her that the Duke and Duchess of Sussex were "totally normal" as they enjoyed their meal.
As for the requisite Starbucks small towns across America invariably have, a worker there said Rob Lowe's 2020 prediction about how it would change the coffee bar did not come true. While a barista said mobile orders have picked up, he doesn't attribute the longer lines to Harry and Meghan moving in. Instead, he blamed it on COVID-19 and made sure to stress that he's never once seen Lowe.