How Meghan McCain Really Feels About Melania Trump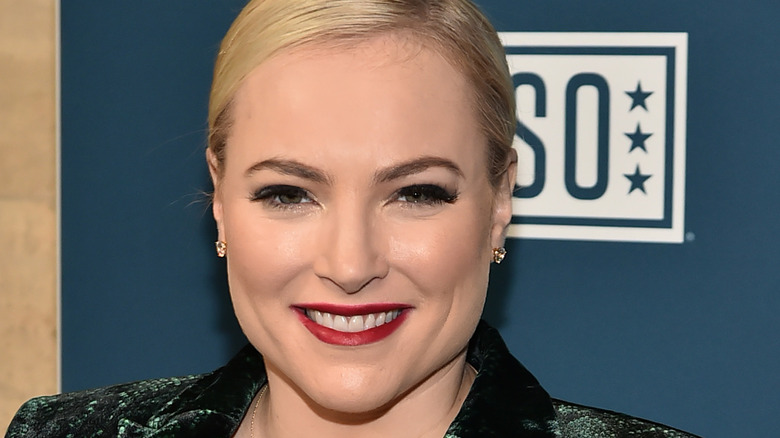 Theo Wargo/Getty Images
Meghan McCain has never made it a secret about how she feels about the Trump family, especially Donald Trump, who started a battle with her family soon after his campaign for president got off the ground in 2015. Former president Trump famously mocked Senator John McCain for being a prisoner of war during the Vietnam War, saying, "He's not a war hero. He's a war hero because he was captured. I like people who weren't captured," (via The New York Times). However, there's one Trump that Meghan doesn't have a problem with and that's Melania Trump, the former first lady.
Melania stayed relatively quiet through much of her husband's presidency — and didn't even live in the White House the first six months of 2017 — choosing to stay behind in Manhattan so her son, Barron, could finish the school year, according to The New York Times. Even in 2021 and out of the White House, the former president remains vocal via rallies and press releases (he is banned from social media), but Melania is hardly heard from. Perhaps staying quiet for the most part is why Meghan declared that Melania Trump is "my favorite Trump, by far," (via The Hill).
Meghan McCain doesn't understand why people don't like Melania Trump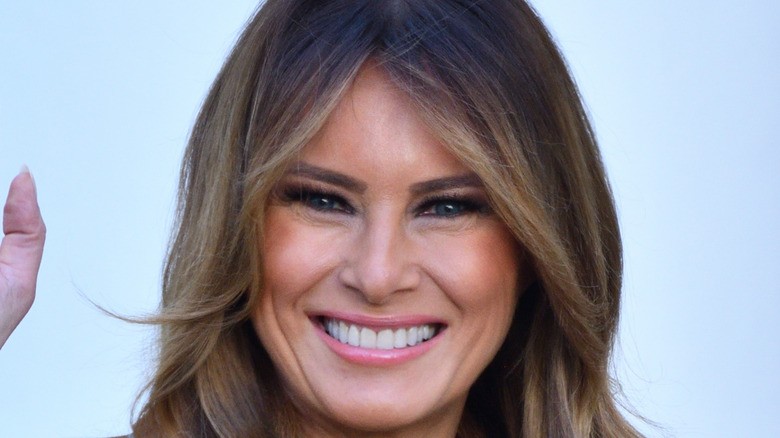 Shutterstock
In a 2018 interview with SiriusXM radio, Meghan McCain — who was a former, vocal member of "The View" — shared her thoughts about the then first lady and expressed confusion over why so many people refused to give her a chance.
"I like her. And I don't know why everyone is such a hater on her. Seems like the worst job in the entire world," McCain said. "I don't know her nor have I ever met her, but my understanding is she wasn't as enthused about [Donald Trump] running for president, maybe like my mother was when my dad [late Senator John McCain] ran," (via The Hill).
While Melania Trump was first lady, her signature issue was to help stop online bullying, using the now-famous slogan "Be Best." As Donald Trump continued to harass and disparage people on social media throughout his presidency until he was banned right before it ended, Meghan believed that perhaps Melania should have re-thought that issue.
"I would love to hear her do more interviews and choose another platform other than cyber bullying to speak out on," Meghan said, adding, "Yeah, I don't know how that's working out." Despite her thoughts on the former first lady's platform, it seems as though Meghan is a supporter of Melania.