How Meghan McCain Really Feels About Ivanka Trump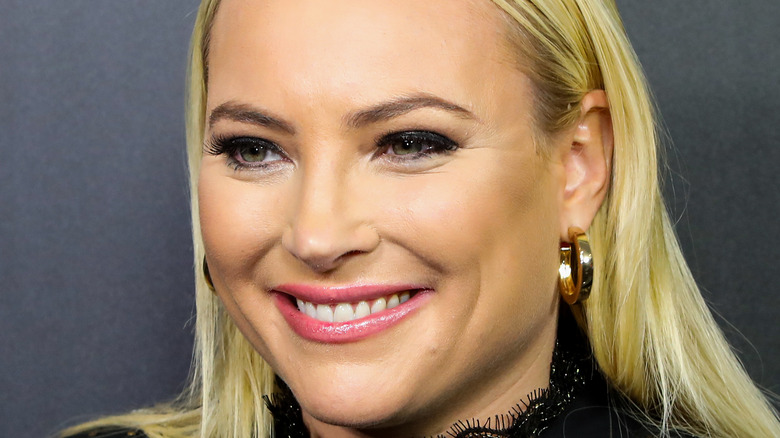 Tasos Katopodis/Getty Images
During her years on "The View," Meghan McCain became one of the most outspoken women in America, rarely shying away from her feelings no matter how controversial, both on her morning talk fest program and elsewhere. In 2019, a year after her father Senator John McCain died, Meghan opened up about how she felt about Ivanka Trump, daughter of former president Donald Trump.
It's no secret that Donald did not have good things to say about the late senator, and his habit of disparaging John began on the campaign trail in 2015 when he attacked John for his military service, saying, "He's not a war hero. He was a war hero because he was captured. I like people who weren't captured," (via Politico).
Things got more difficult from there, as John was also the deciding Senate vote when Donald and the Republicans attempted to abolish the Affordable Care Act in 2017. John gave a thumbs down and the ACA lived on to fight another day (via The Washington Post). Even after John died, Donald kept attacking him, pointing out how the his book "bombed" to reporters. This feud between her father and Ivanka's father helped form Meghan's opinion on the former first daughter.
Meghan McCain thought Ivanka Trump showed poor taste after John McCain died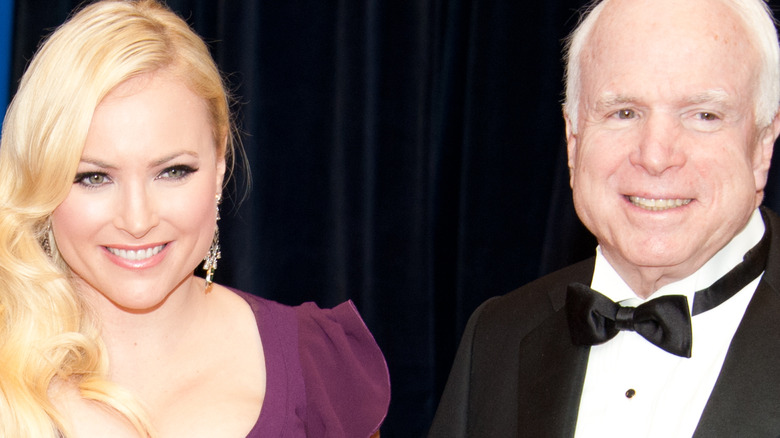 Shutterstock
Meghan McCain was being open and honest during a 2019 appearance on "The Late Show With Stephen Colbert" when she told the late night host what she thought of Ivanka Trump and her husband, Jared Kushner, attending John McCain's funeral the year prior.
"I thought that my family had made it clear, or at least I had, that the Trumps are unwelcome around me, and that my father had been sort of very clear about the line between the McCains and the Trumps," she said, as noted by CNN. "So I was surprised when they were there. And it made me uncomfortable, and I hope I made them uncomfortable, honestly, with everything."
Meghan later added she had hoped the couple would not attend the funeral, "out of respect," for both herself and for her late father. While Meghan made her thoughts on the matter clear, she shared that "America can judge" the couple and their decision to show up at the occasion marking John's life. 
Meghan McCain fired back at Ivanka Trump again over a speech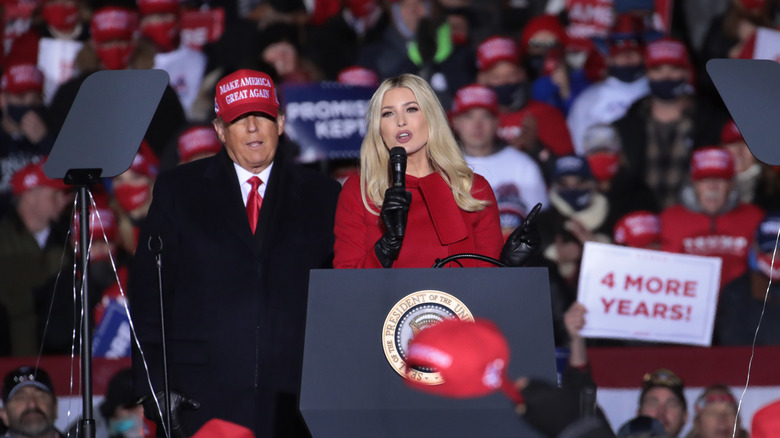 Scott Olson/Getty Images
In 2020, Meghan McCain once again didn't hide her feelings when Ivanka Trump tweeted a defense of her father's often mean-spirited tweets. During her speech at the Republican National Convention, Ivanka said the following, which angered Meghan:
"Whether you agree with him or not, you always know where he stands," Ivanka said during her speech. "I recognize that my dad's communication style is not to everyone's taste. And I know his Tweets can feel a bit unfiltered. But the results speak for themselves," via ABC News. 
Meghan — who experienced firsthand what it was like to deal with Donald Trump's angry tweets toward her father, John McCain — took offense to the way Ivanka presented Donald as just being unconventional and quickly tweeted what she thought of that RNC speech.
"It's not a 'communication style', it's cruelty and indecency," she tweeted. "Trump said he didn't like POW's [prisoners of war] who were captured, implied my father was burning in hell after he died and constantly trashed him while he was fighting brain cancer. This is how they have lost all decent people." One thing is for sure, Meghan has made her feelings known.