Summer House Season 6 Release Date And Cast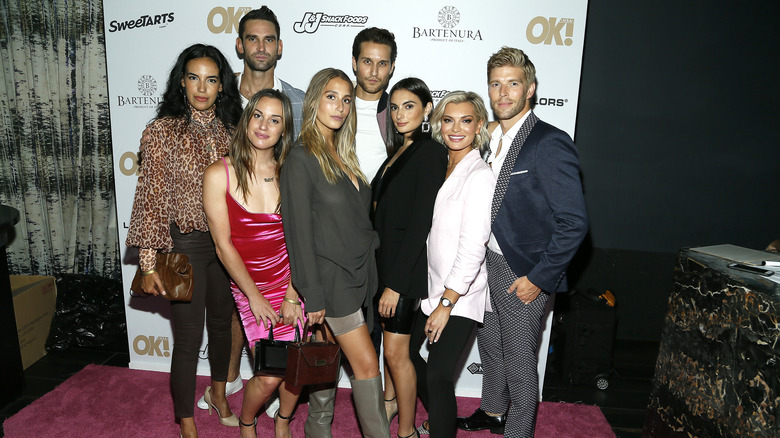 Paul Morigi/Getty Images
For over a decade, Bravo has provided millions of viewers will a nearly endless supply of reality television drama. One of Bravo's most recent ventures, "Summer House," introduced in 2017, has been an especially big hit among the network's fans. The show's cast was first introduced during an episode of "Vanderpump Rules" and consists of Millennials from New York who work in a variety of fields. Each summer, they spend their weekends at a large summer house in the ultra-wealthy town of Montauk, located in East Hampton just outside New York City, per Refinery29. Each season, the group of friends drink to excess, engages in tense love triangles, and get in monumental fights with one another.
Due to the coronavirus pandemic, cast members were forced to spend their entire summer in the house during the filming of the fifth season in the summer of 2020, rather than escape back to their homes in New York City during the week as they did in prior seasons, according to Bravo. As one might imagine, this constant close proximity to the epicenter of drama provided quite a few memorable moments for fans of "Summer House."
Though Season 5's finale premiered in May 2021, fans are already eager for the sixth season of the show to drop on Bravo.
Rumor has it Season 6 is being filmed right now
Though Bravo has yet to reveal if a sixth season of "Summer House" is in the works, certain social media activity from the show's biggest stars seems to suggest that fans might be able to look forward to more Hamptons drama at some point in the near future.
For starters, cast member Danielle Olivera posted a picture of her standing in front of the Montauk mansion where the show is filmed on her Instagram on June 19. A few days later, another cast member, Lindsay Hubbard, posed in a photo alongside fellow "Summer House" cast members Olivera and Carl Radke at an event for one of the show's most popular figures – Kyle Cooke – on her Instagram profile.
No details have been released about what sort of mayhem the cast members get into during Season 6. It is also unclear if the cast members will be living in the Montauk house all summer long due to coronavirus-related protocols.
New faces may be introduced in Season 6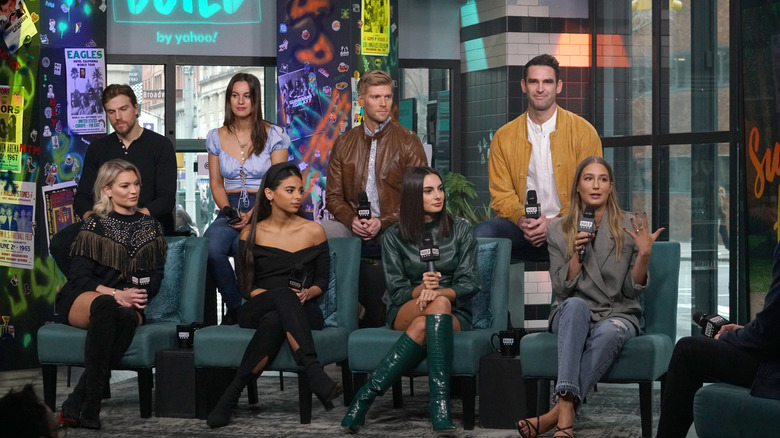 Manny Carabel/Getty Images
Throughout its five-season run, "Summer House" has seen many cast members come and go. Season 5 featured a few cast members who have appeared each season, including Carl Radke, Kyle Cooke, and Lindsay Hubbard alongside Amanda Batula, Ciara Miller, Danielle Olivera, Hannah Berner, Luke Gulbranson, and Paige DeSorbo, per Bravo. 
At the end of the fifth season, Berner announced her permanent exit from "Summer House" after an especially dramatic turn of events during the show's Season 5 reunion in which Radke accused Berner of making harmful remarks about suicide and mental health, per Us Weekly.
While it has been confirmed that "Summer House" fans will not be catching a glimpse of Berner on the sixth season of the show, the rest of the cast members set to appear in the new season is still unknown. A recent sighting of the cast filming an episode of the show at a local restaurant in the Hamptons featured Radke, Cooke, Miller, and Batula, alongside a few new faces, was reported by Instagram gossip account Deuxmoi, according to Screen Rant.
For those who simply can't get enough of "Summer House" (and you also happen to be a fan of Bravo's "Southern Charm"), a spinoff series featuring cast members from both shows will be premiering later this fall. The show, fittingly called "Summer House Winter Charm," explores the fun-filled escapades of the crew during a two-week vacation at a ski house in Vermont, according to Bravo.