The Texturizing Spray Gemma Chan Can't Live Without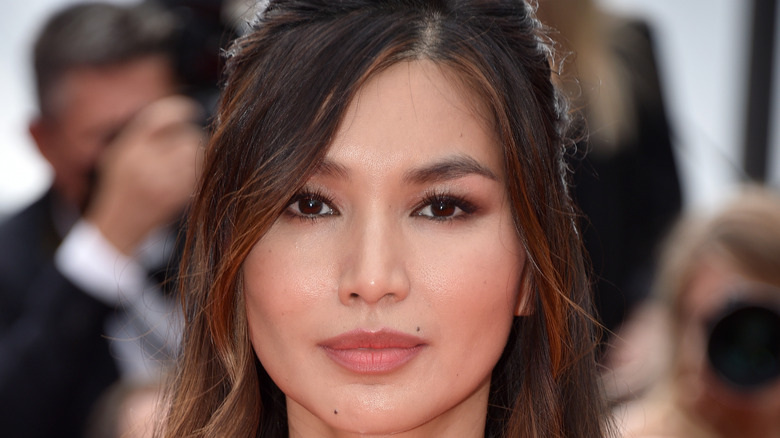 Lionel Hahn/Getty Images
We may receive a commission on purchases made from links.
Gemma Chan was a successful model before she broke into acting, but the stunning star admitted during an interview with Harper's Bazaar that growing up, the beauty world didn't seem open to people like her. Describing the industry as "monocultural," Chan explained, "It wasn't that easy to find people that looked like me or my family — whether you're talking about advertisements or magazines, or general representation in the media." Thankfully, things have changed exponentially for the better in the years since, which included the British Asian actress being named an international spokesperson for L'Oréal Paris. 
Chan takes the responsibility of empowering other women who look like her, as well as just women in general, very seriously, noting she hopes the push for more diversity across the board continues until the imbalance is properly corrected. Partnering with L'Oréal was a no-brainer, given their extensive "history of uplifting and empowering women." As for some of her favorite products, Chan named the classic Elnett hairspray, in a chat with the brand's online beauty magazine, as something that reminds her of her mother thanks to its iconic smell. Lately, the hairspray has become a must-have for red carpet events, too. 
The "Crazy Rich Asians" breakout — with a stunning net worth — always looks gorgeous, of course, and her hair is particularly swoon-worthy. This is Chan's trick for getting that all-important texture. 
Gemma Chan uses this delicious-smelling hairspray for ultimate body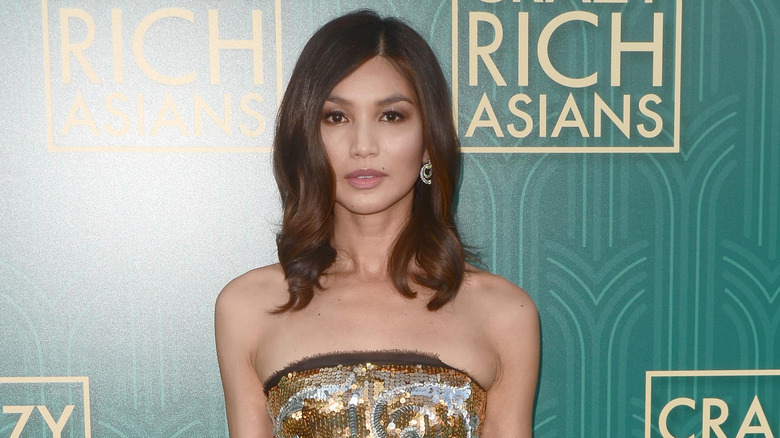 Shutterstock
Gemma Chan is always on the hunt for new products, so her makeup and skincare routine is changing and evolving all the time. As she told People, when it comes to texturizing sprays, there are plenty of great options but her personal pick is Davines' This is a Dry Texturizer ($37.50 from their site). The British Asian stunner explained, "It gives just the right amount of texture without weighing down the hair, and it smells so delicious." Good-smelling products are clearly high on Chan's list of must-haves — she definitely knows the impact of swishing around some deliciously aromatic locks. 
Aside from shouting out Elnett hairspray ($10.31 from Amazon), the actress gushed to L'Oréal's online beauty magazine, "I love the Elvive Color Vibrancy hair range," especially their mask ($5.99 from Amazon), "which is great to use on holiday as it has UV filters." She also described Elnett as "a classic" to Harper's Bazaar, noting, "There is no better hairspray out there for me." During the COVID-19 pandemic, Chan, like many women around the world, neglected her beauty routine, preferring not to even brush her hair but gradually, as the clouds lifted, the actress realized how important it was.
Chan explained, "I realized ... actually I'd feel better if I brushed my hair, blow-dried it. Doing those things and those little rituals do actually cheer you up." Evidently, Davines texturizing spray is a key part of that ritual.