Inside David Koechner's Dating History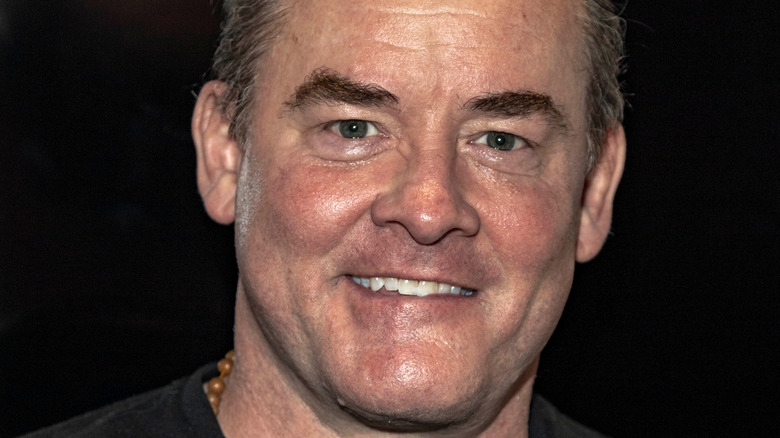 Shutterstock
Comedian and actor David Koechner, best known for his roles on "The Office" and "Anchorman," will be looking for love on the next episode of "Celebrity Dating Game." 
In the episode, which premieres on July 26, David chooses between three women vying for his heart. However, unlike other celebrity guests who appear on "Celebrity Dating Game," David admitted to the Kansas City Star that he is actually dating someone. According to the comedian, he only appeared on the show for fun (and perhaps for a bit more visibility). 
"It's a hypothetical, fantastical entertainment," David told the Kansas City Star. "It's a whole lot of fun and nothing else." In fact, his girlfriend (her identity has yet to be revealed) even supported this move. "She has no interest and I don't even know if she's seen most of the stuff I've been in. Kindness is her game."
It's highly likely that this girlfriend is a relatively new addition to the comedian's life, as he is currently going through a divorce from his ex-wife Leigh Koechner, per Page Six. While David has only rarely divulged details related to his love life, his wife has been fairly candid about her feelings regarding their split.
David is currently negotiating a divorce from his ex-wife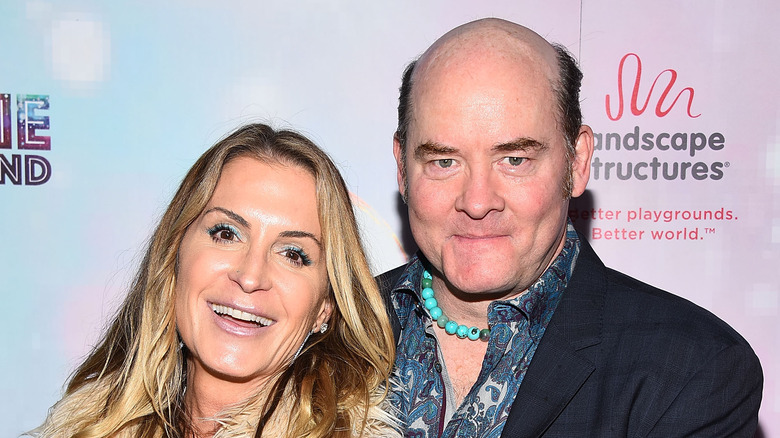 Araya Doheny/Getty Images
In January 2020, Page Six reported that David Koechner and his then-wife of 21 years, Leigh, had filed for divorce. The divorce filing provided to the outlet did not list a reason for their divorce, though Leigh did eventually give some insight into how the marriage had begun to unravel near its end. 
"Our relationship has run its course which was a stunner because I thought that we would be together forever," she wrote on her blog. "I fought so hard for five years to try and do whatever I could to make our marriage work. When I finally asked David to move out, because it was undeniably necessary, I was knocked to the ground with all kinds of overpowering emotions."
In another blog post on her website, Leigh revealed that the former married couple first met on an airplane. According to Leigh, it was love at first sight. Throughout the course of their 21-year marriage, Leigh and David had five children together – Charlie, Sargent, Audrey, Margot, and Eve, according to Daily Mail. At least four of their children were still living at home at the time of their divorce filing. As of writing, David has not publicly commented on his divorce from Leigh.