Why Kelly Clarkson Is Heading Back To Divorce Court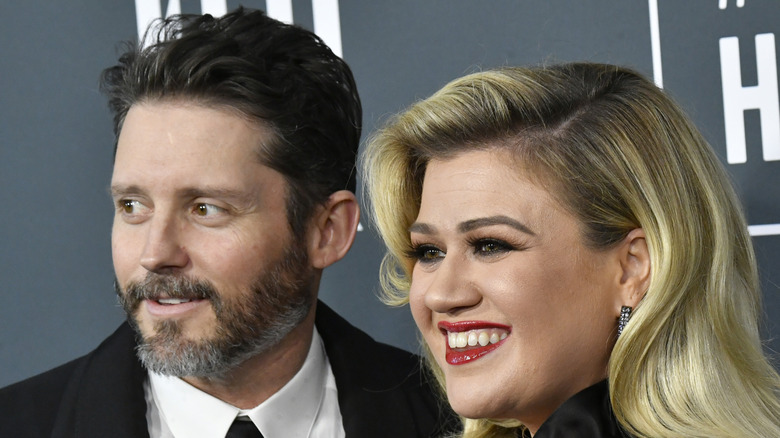 Frazer Harrison/Getty Images
Kelly Clarkson is in the midst of a complicated divorce from husband of seven years Brandon Blackstock. As People confirmed, she filed for divorce in June of last year and the proceedings have grown increasingly tense ever since. The talk show host holds primary physical custody of the couple's children, 6-year-old River and 4-year-old Remington. A source close to the family advised they're Clarkson's priority, alongside taking care of "all the hearts that are involved in this divorce."
They advised, "It's been a hard time for everyone," noting, "Divorce is hard and it gets tense for most couples going through it," and hinting at "unreasonable requests" reportedly made by Blackstock, who's seeking $436,000 in monthly spousal and child support, which would amount to over $5 million annually. Although the singer-songwriter is eager to get everything sorted, Clarkson is heading back to court with a view to spending less time there going forward, by making a notable request.
Kelly Clarkson is ready to move on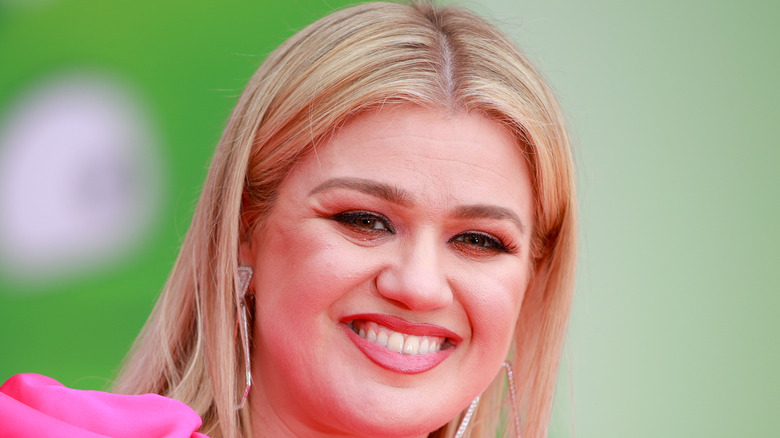 Rich Fury/Getty Images
According to Us Weekly, after months of back and forth, Kelly Clarkson has filed paperwork requesting that the judge overseeing her divorce from estranged husband Brandon Blackstock declare their marriage legally terminated. Any issues regarding spousal or child support will be handled at a later date, but in the meantime the pop star would be legally single. Clarkson argued that she "has made good faith efforts to settle" while Blackstock and his legal counsel allegedly stymie them at every turn, because they "have no intention of reaching a global settlement of this matter anytime soon." The court has already asked both parties to meet and sort out their ongoing issues accordingly. In these latest legal docs, Clarkson revealed that "irreconcilable differences have existed and continue to exist between [Brandon] and me, which have caused our marriage to irretrievably break down." 
She argued that both parties "deserve the opportunity to build a new life" but, in order to do so, the marriage has to be dissolved immediately. The "Kelly Clarkson Show" host even noted that there's no point wasting more time trying to reach an agreement, when clearly it's not possible right now. She also noted how long the proceedings have dragged on thus far. Complicating matters, as Today notes, the former couple is also fighting over Blackstock having allegedly illegally operated as Clarkson's manager. The singer's soon-to-be ex alleged she owes his company $1.4 million in back pay. That case is also ongoing.