Anne Hathaway Was Originally Cast In This Iconic Jennifer Lawrence Role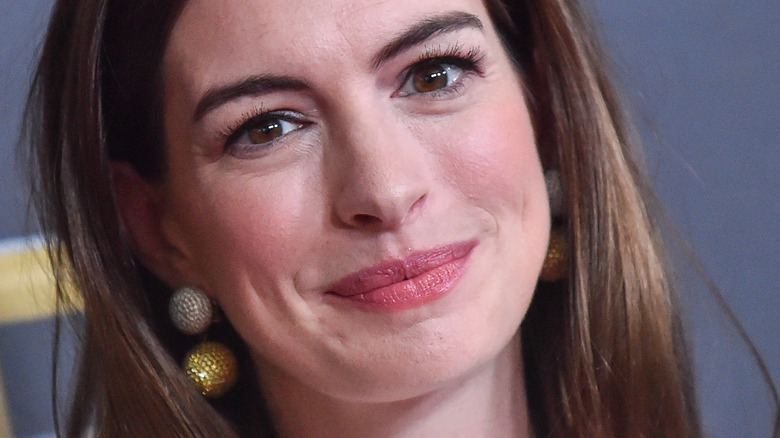 Shutterstock
Adapted from the novel of the same name, "Silver Linings Playbook" became one of 2012's most celebrated films. Earning nearly 150 award nominations following its release (via IMDb), the film went on to earn an Oscar thanks to the performance of one of its stars.
Jennifer Lawrence played Tiffany Maxwell, a widow who is struggling with depression (via Slate). She connects with Pat Solitano (played by Bradley Cooper), the film's protagonist, who's diagnosed with bipolar disorder. The two slowly fall for each other, connecting through their similar circumstances and struggles.
Lawrence captured audiences with her portrayal, leading to her deserved first Oscar for Best Actress in 2013, which also made her the second youngest performer to win in the category (via IndieWire). The win cemented Lawrence as one of Hollywood's most sought-after talents, but it could have been an entirely different story.
This is because the role originally went to another popular actor in the industry: Anne Hathaway.
Angelina Jolie was also interested in playing the role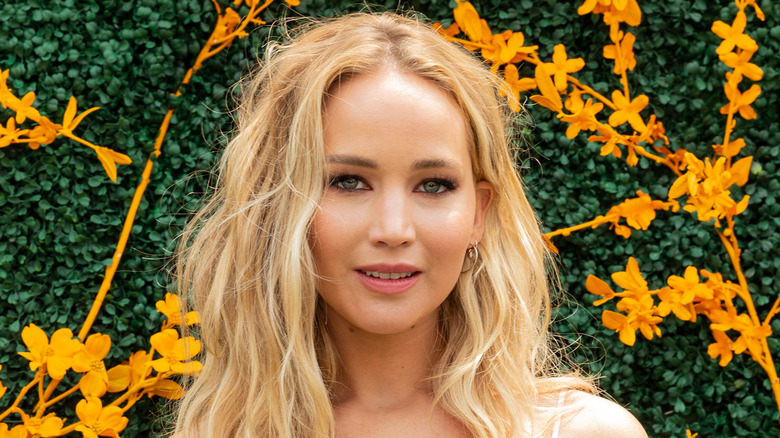 Shutterstock
Originally cast with Vince Vaughn and Zooey Deschanel in mind (via Huffpost), director David O'Russell eventually settled with the pairing of Mark Wahlberg and Anne Hathaway. Obviously, this never came to be. Wahlberg had to drop out due to "scheduling conflicts" as did Hathaway, but according to movie producer Harvey Weinstein her departure was due to "creative differences" (via The Independent).
Hathaway's departure left O'Russell to find another actor to cast in the role of Tiffany, and he initially wasn't too sure about Jennifer Lawrence. "We had a lot of major actresses in town interested in the role, from Angelina Jolie to some other big stars, because it's a dimensional role for a young woman," he told TheWrap, going on to explain that he thought Lawrence was "too young" for the role.
Lawrence quickly changed O'Russell's mind, who he described as having "an ageless quality about her." The director went on to explain that the actor "has a presence about her and an emotion that's very available," which is clearly seen in Lawrence's Oscar-winning performance.