How Long Should You Really Wait To Wash Your Hair After Color-Treating It?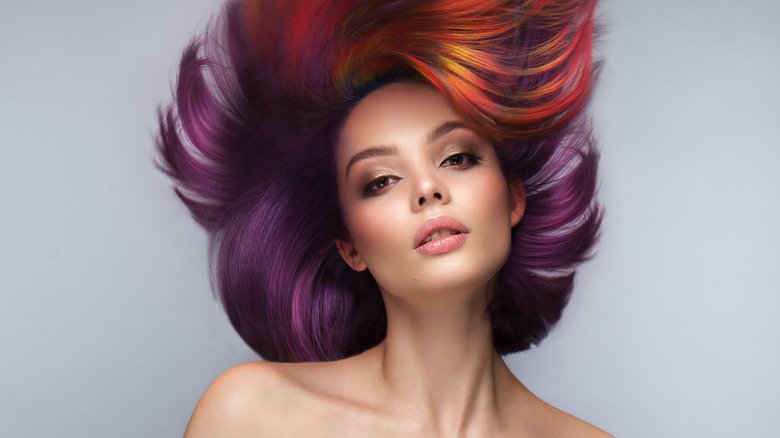 Shutterstock
Those who have color-treated hair understand the time, money, and effort that goes into keeping it looking vibrant and healthy. Whether it's a monthly touch-up to cover the grays or it's maintaining highlights, color treated hair does require extra special care. In between appointments there are actions you can take to keep your locks lively and looking as if you just stepped out of the salon.
Shampooing (yes, the habitual act of washing your hair) is an essential hair treatment that can make or break your color (via Pantene).  The type of shampoo you are using matters, especially when it comes to color-treated hair. Redken brand ambassador Matt Rez tells Allure that sulfate-free shampoos are the only ones that should be used on color-treated tresses. According to Rez, sulfates rashly strip the color out of hair, making the locks look dull or forcing an earlier than necessary salon appointment.
Less is more when it comes to washing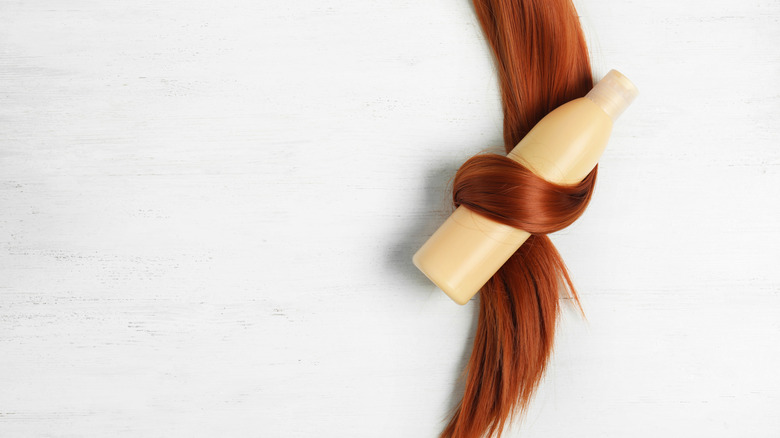 Shutterstock
It can be challenging to grasp the "less is more" concept, especially when it comes to what we think of as cleanliness, but natural hair doesn't need to be shampooed every day and, if you have color treated hair, you should be shampooing even less. The experts at Allure report that color-treated hair should be shampooed significantly less often than non-color-treated hair to help maintain color and support hair health.
What might make all the difference in the brilliance of your tresses, however, is waiting a few days to shampoo after your color treatment. According to New York City hairstylist Eva Scrivo, "After having your hair colored, wait a full 72 hours before shampooing ... It takes up to three days for the cuticle layer to fully close, which traps the color molecule, allowing for longer lasting hair color" (via Answers to All).