Inside Grimes And Azealia Banks' Relationship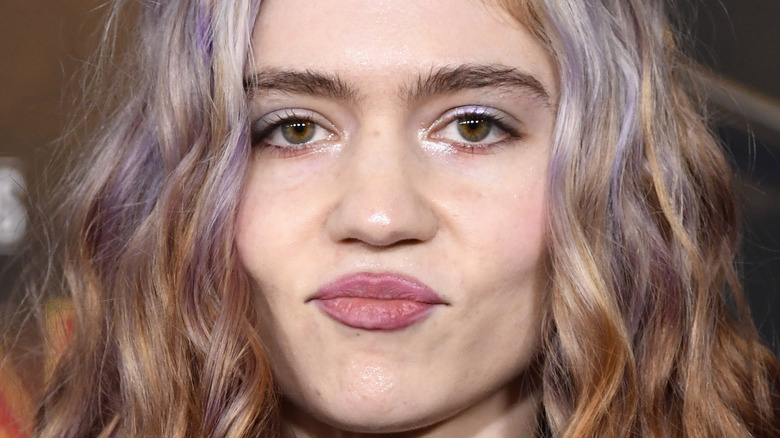 Frazer Harrison/Getty Images
Grimes and Azealia Banks have had a rocky relationship in recent years — dating back to 2018 — and now Grimes has revealed that her new track, "100% Tragedy," is about "having to defeat Azealia Banks when she tried to destroy my life," via the Daily Mail.
Sharing her set from the Splendour XR music festival on Discord in July 2021, the 33-year-old singer – who's in a relationship with Elon Musk – made the remark, prompting a reply from Banks through Instagram Stories. "Grimes def has some psychosexual obsession with me. I think it's bitterness cuz she doesn't have the musical capacity I have," Banks wrote on social media, via the Daily Mail. "Everything she does is out of pretentiousness and it comes out like that ... while everything i do is out of natural swag & geniusness lmaoo [sic]." 
Not only that, but Banks made reference to "evidence" she has, including texts and screenshots, before deleting the post. It's just the latest installment in the feud between the pair, which began back in 2018 when there were plans for them to work on a song together.
Azealia Banks restarted the feud with Grimes this year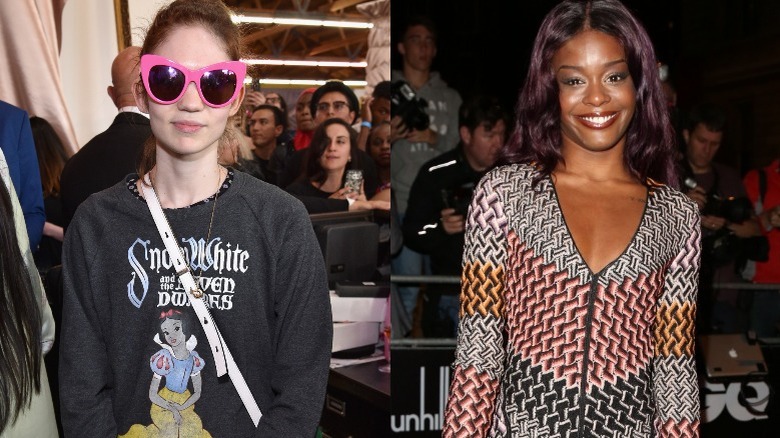 Shutterstock
In the summer of 2018, Azealia Banks flew to Los Angeles to meet up with Grimes at the house she shared with Elon Musk, but it was a turbulent time in the Grimes/Musk household. Musk had tweeted information that had caused investors in Tesla to lose some money, and Banks claimed that Grimes had told her about the situation — something that Musk was none-too-pleased about (via The Things).
Banks then took to Instagram to claim that Musk had been taking acid, and described him as being "stressed and red in the face ... Not cute at all in person." However, Musk denied that these events ever took place, claiming that he'd never met or communicated with Banks in any way, and the situation eventually escalated to the point where they went to court. Texts between Banks and Grimes (that the former posted on Instagram) contained financial information, so when investors brought a court case against Musk, the texts made an appearance.
After almost three years of silence, the drama reignited when Banks posted another Instagram story, this time simply insulting Grimes repeatedly and telling her to "hand me the baby." After the latest escalation, as of publication, what's going to be next?