How Meghan McCain's New View On Work-Life Balance Has The Internet Seeing Red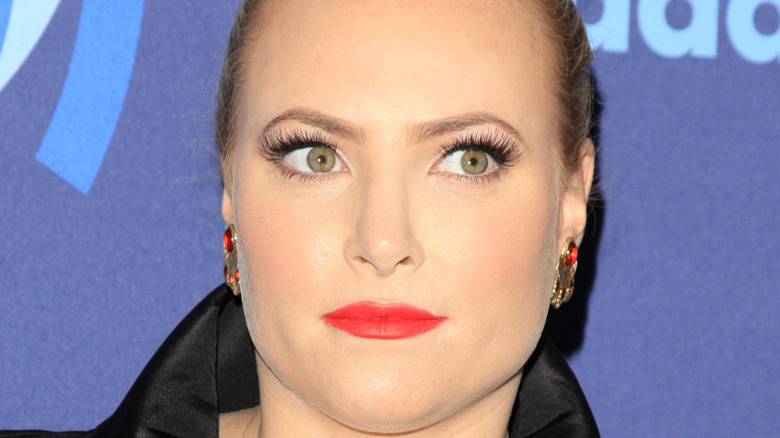 Shutterstock
Meghan McCain is leaving "The View" after almost four years as co-host and has taken to Instagram to share a post about overworking and burnout, too. "We need to stop glamorizing overworking. Please," read the text-only post, attributed to a tweet from a person called Katy Leeson. "The absence of sleep, good diet, exercise, relaxation, and time with friends and family isn't something to be applauded. Too many people wear their burnout as a badge of honor and it needs to change." 
Adding her own caption to the post, McCain expanded and related the post to her own particular circumstances, describing the post as applying to her "entire adult life." Bringing up experiences from recent years including the illness and death of her father, former Senator John McCain; a miscarriage; a subsequent pregnancy; and living through the COVID-19 pandemic, she reassured followers that she will remain working, but that has been making an effort to slow down where necessary.
McCain's post got a mixed reception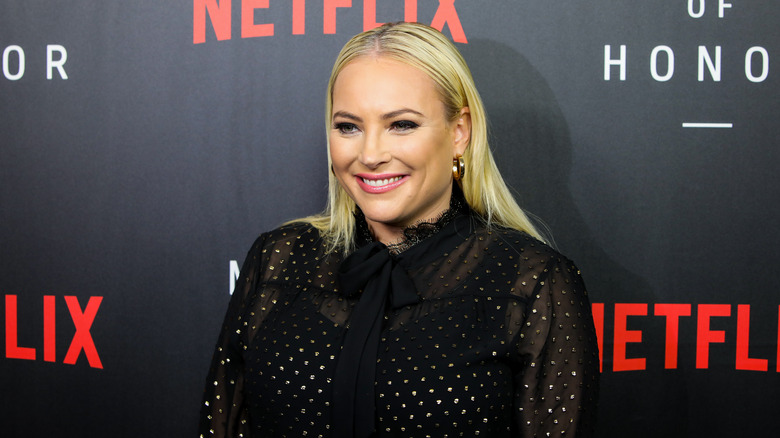 Tasos Katopodis/Getty Images
Meghan McCain announced her departure from "The View," on which she's been a fixture since October 2017, in early July. At the time, she described it as "not an easy decision" and taking "a lot of thought and counsel and prayer," revealing that the pandemic had "changed the world for all of us and it changed the way, at least for me, the way I am looking at life, the way I'm living my life, the way I want my life to look like," (via People). McCain said in her Instagram post that she won't be putting a halt to work after she leaves "The View," but will be "finding a new path," mentioning her new book, "Bad Republican," which is set to be released soon. 
Her post won a mixed reception. Some Instagram users in the comments agreed and sympathized with McCain, but others blamed the Republican Party — of which McCain is a supporter like her late father. Others made reference to the media personality's impending exit from "The View," with one saying that "now so many can tune back in" to the show upon her departure.