What Kind Of Lipsticks To Buy If You Really Want To Make A Statement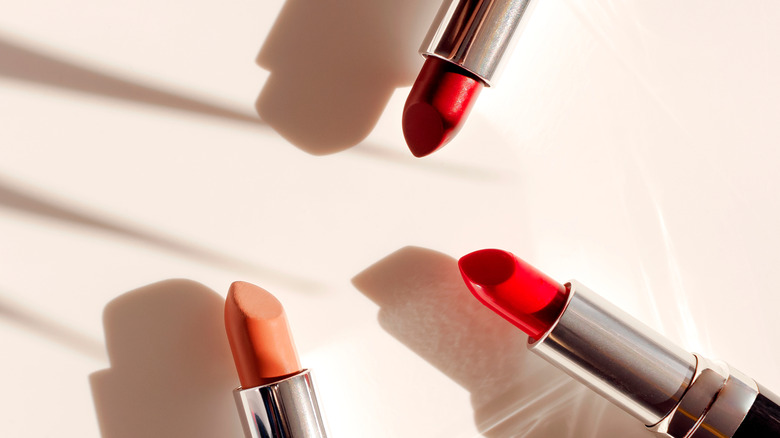 Shutterstock
There's nothing more empowering than rocking a bold statement lip, is there? As per Marie Claire, all it takes to feel "undeniably powerful" is a slick of lipstick across your lips. Get the shade right and you can rule the world. Of course, when it comes to lipstick, as Glamour explained, "it's natural to feel committed to your chosen shade" and why wouldn't you be? The chances are you have a go-to shade that you wear for everything, from important meetings and interviews to brunch dates and nights out. 
If you want your lipstick to make a statement, however, you need to up the ante and swap to a bolder shade. Believe it or not, a swipe of lipstick can "boost your confidence in an instance," according to Glamour. It's just a case of finding the right bold lipstick to make the statement that you want to make. Be brave, pick a bolder shade, and make a statement.
Use this trick to find your perfect statement lipstick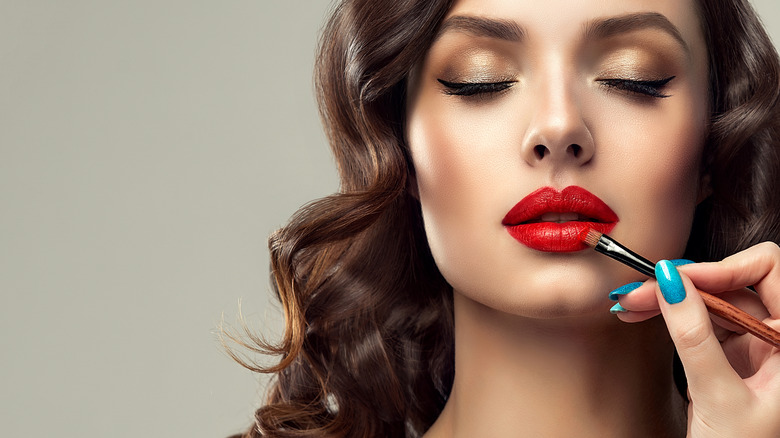 Shutterstock
There's no getting away from the fact that red lipstick packs a powerful punch. According to Marie Claire, when it comes to the kinds of lipsticks that make a statement, red is a power color. 
If you are serious about making a statement, opt for a bold look. Chanel makeup artist Tyron Machhausen told Forbes that, "A strong lip commands all the attention. You don't have to do anything else." When choosing a bold lipstick, Machhausen recommended taking the time to find the right lipstick for your skin tone. According to the expert, people with "cool undertones" should pick a lipstick that also has the same cool — or blue — tones to it, while people with warmer undertones to their skin should opt for a lipstick with the same subtle colors.
If you're unsure of the kind of coloring you have, a great tip is to look at the veins on your wrist. According to Machhausen, green veins mean your skin tone is warm, while blue veins mean your skin color is cool.
As per My US Shopping, if you want to make a statement with your lipstick, you should opt for lipstick in bold shades such as red, purple, or even black — you want a color that's going to stand out. They recommended Estée Lauder Pure Color Envy Sculpting Lipstick in shade Boldface, Charlotte Tilbury K.I.S.S.I.N.G Lipstick in shade Night Crimson, and MAC Aaliyah Lipstick in shade Street Thing.