Southern Charm Season 8: Here's What We Can Tell Fans So Far
"Southern Charm," a Bravo reality show set in Charleston, South Carolina, has been on since 2014 with Season 7 wrapped up earlier this year. In 2020, the drama centered around Kathryn Dennis, who used a monkey emoji in a heated conversation online with radio host Tamika Gadsden.
When the cameras stopped rolling and the episodes stopped airing, more of these stars started making more headlines. Craig Conover accused Madison LeCroy of hooking up with a former MLB player (in reference to Alex Rodriguez, who was engaged to Jennifer Lopez at the time). After Austen Kroll and LeCroy broke up, Kroll and Conover started hanging out with Kristin Cavallari, and LeCroy started hanging out with Cavallari's ex, Jay Cutler.
Conover even teased that Cavallari could pop up on "Southern Charm," saying, "I hope so. It's not ruled out at all" (via Us Weekly). Who else will be on the series, and when can fans expect Season 8?
When is Season 8 of Southern Charm happening?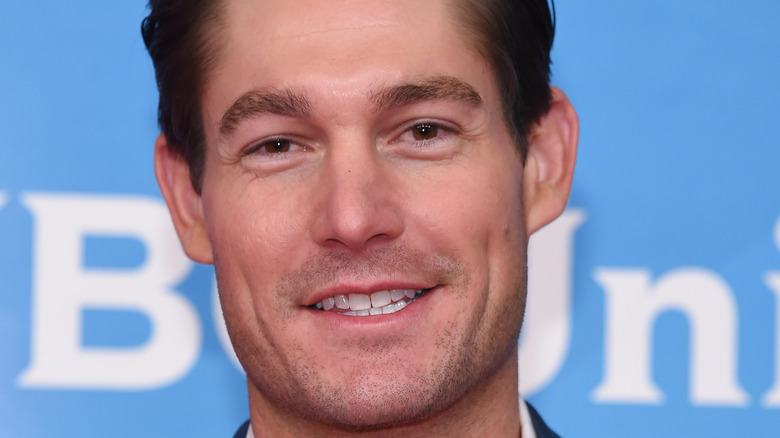 Shutterstock
Bravo is known for "The Real Housewives" franchise, but there are plenty of other shows from this company, full of interesting cast members and thrilling plot points. That being said, many are wondering when we will get to see more of the "playground for men who never want to grow up."
According to Bustle, new seasons of "Southern Charm" are usually filmed in the fall and released in the spring. Last season, however, work got started early and then was halted by the ongoing COVID-19 pandemic. Therefore, filming took place in the summer, and Season 7 premiered in the fall of 2020, with episodes running from October 29 to January 21, and the reunion airing on January 28 and February 4 (via Bravo TV).
When it comes to new episodes of this reality television series, Radar has stated that production reportedly started in September 2021. Bravo TV has finally announced that Season 8 is set to premiere in June 2022, much to the delight of fans. The television network specified that the official premiere will take place on Thursday, June 23, at 9:00 p.m. EST/8:00 p.m. CT. Mark your calendars, everyone!
Who will make up the cast of Southern Charm's Season 8?
In 2020, "Southern Charm" focused on Kathryn Dennis, Shep Rose, Austen Kroll, and Craig Conover. In addition, Madison LeCroy became a full-time cast member, and two newbies joined the show: Leva Bonaparte and John Pringle.
Rumors were circulating that Venita Aspen, who appeared on the series in the past, may receive a full-time position and that there could be three other new people added to the lineup. Sources originally told Radar that new stars for Season 8 have been "approved" by some of the original stars and that "it should be a bigger cast and more fun this year." Bravo has since announced the full lineup of stars, along with their premiere date of June 23, 2022. The television network stated, "Leva Bonaparte, Craig Conover, Kathryn Dennis, Austen Kroll, Madison LeCroy, and Shep Rose are returning for Season 8. This season, they will be joined by Olivia Flowers, Marcie Hobbs, Chleb Ravenell, and familiar faces Venita Aspen, Taylor Ann Green, and Naomie Olindo," (per Bravo TV).
The network also noted that Patricia Altschul and Pringle will return for Season 8 as well. Fans previously shared that "Leva and Pringle didn't add much" and that they would like to see "Madison for sure," "more about Craig and his growing business," and "Shep happy in a relationship" (via Reddit). When asked if he wants to stay and if he wants "Southern Charm" to continue, Rose said, "I don't want it to end. But I wouldn't cry myself to sleep if it did. Let's put it that way."