The Truth About Kate Middleton's Nickname In Grade School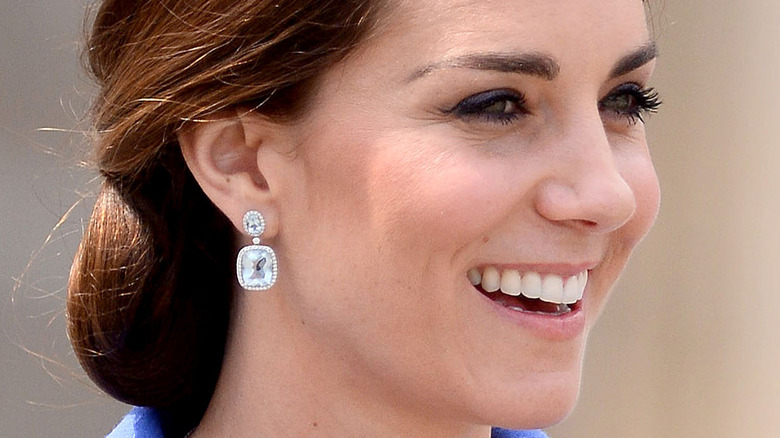 Shutterstock
Following the birth of Prince Harry and Meghan Markle's second child, Lilibet Diana, it emerged that the name had derived from a nickname given to Her Majesty the Queen as a child (via the BBC). However, Queen Elizabeth II isn't the only senior member of the royal family to have a nickname, and, during a previous visit to her old grade school, the Duchess of Cambridge revealed the name she was often referred to as a child. 
According to The Mirror, Kate Middleton made the revelation while on a 2012 visit to St. Andrew's School in Pangbourne, Berkshire, which she had attended between 1986 and 1999 with her sister Pippa. 
During the royal visit, Kate let slip to the St. Andrew's schoolchildren that she and her sister Pippa had once owned two guinea pigs named after themselves. "There was one called Pip and one called Squeak because my sister was called Pippa and I was Squeak," she revealed. 
Kate Middleton isn't the only senior royal to have a nickname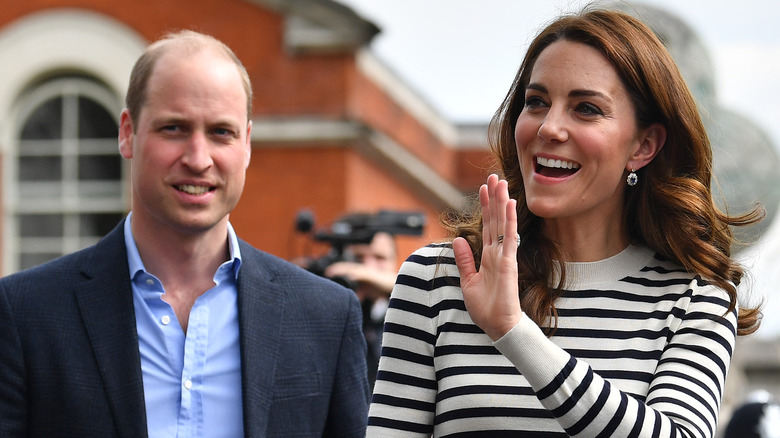 Wpa Pool/Getty Images
Kate Middleton isn't the only royal family member to have a nickname. Her husband, Prince William, was regularly referred to as "Steve" while attending St. Andrews University to ensure he avoided any unwanted attention during his studies. 
According to Cosmopolitan, other royal nicknames include Meghan Markle and Prince Harry's endearments for each other, Haz and Meg; Prince George's nickname for his grandmother Queen Elizabeth II, Gan-Gan; and Prince Harry's nickname for his sister-in-law Kate Middleton, Cath, among others. 
As mentioned, the most recent royal nickname to make headlines is the name given to the first daughter of the Duke and Duchess of Sussex, Lilibet. Per The Guardian, the moniker refers to Her Majesty the Queen and was created by her late father, King George V, who would call a then-Princess Elizabeth "Lilibet" while mimicking her attempts to say "Elizabeth" as a toddler.