The Best Lip Glosses Of Summer Revealed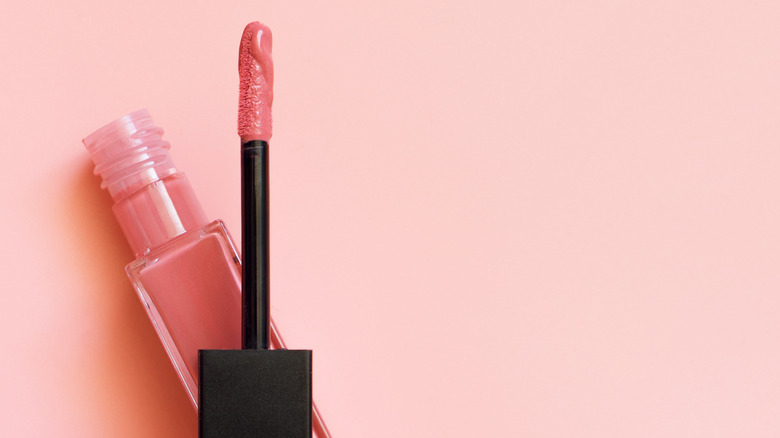 Shutterstock
Glossy lips are on-trend for summer 2021 (via Today). That means now is the perfect time to run out and pick up a new lip gloss for your makeup collection. However, if you've spent the last few years riding out the matte lip trend, you may not know where to start. Worse yet, you may be haunted by memories of sticky, strongly scented options from the last time glosses trended, in the 1990s and early aughts (via Oprah Daily). Anyone who was wearing makeup at that time likely remembers the bone-chilling horror of having your hair stuck to your lips. Talk about makeup trauma.
If you survived the glossy-lipped trend of the past and, as a result, are hesitant to try it out again, have no fear. As Oprah Daily notes, gloss formulas have evolved, and so many of the problems that plagued previous iterations are no longer prevalent. In fact, the newest glosses do more for your lips than ever before thanks to advances in formulation. "Today's iterations have been reformulated to be less sticky and longer lasting, infused with reflective shimmers (key for a subtle, pretty sheen), and — best of all — loaded with nourishing skin care ingredients," according to Oprah Daily.
So you can put on lip gloss without having to worry about revisiting the struggles of your past. Now the only problem you'll face is picking the perfect formula for you. Here are the best lip glosses of summer — revealed.
These lip glosses are universally beloved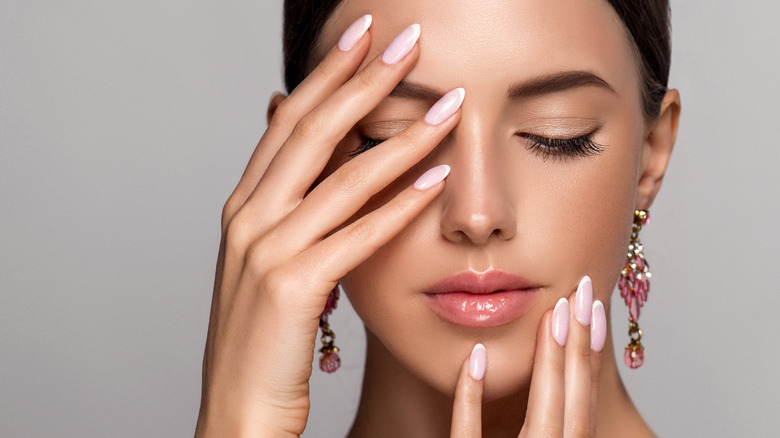 Shutterstock
Like any other makeup product, some lip glosses will be better than others. In theory, that means you may have to try out a couple duds before you find a holy grail product. Thankfully, that isn't necessarily the case thanks to the prevalence of beauty reviews. Looking online, you'll find a multitude of recommendations for best-in-class lip glosses.
For example, Influenster, Today, and Oprah Daily all listed the Gloss Bomb Universal Lip Luminizer by Rihanna's Fenty Beauty as a must-try. "Not only does the formula look gorgeous on your lips, but it also has a light peach-vanilla scent that is perfect for summer," Today wrote.
Influenster recommended trying ColourPop's Ultra Glossy Lip, which is enriched with jojoba oil to moisturize. They also highlighted options by YSL and MAC. Meanwhile, Today hyped up Lancôme's Juicy Tubes, and Oprah Daily celebrated glosses from brands such as Stila and Anastasia Beverly Hills. Obviously, there is no universally perfect option. Part of the fun is looking at these lists and choosing the options you find most interesting.
These are the best-selling lip glosses from Sephora and Ulta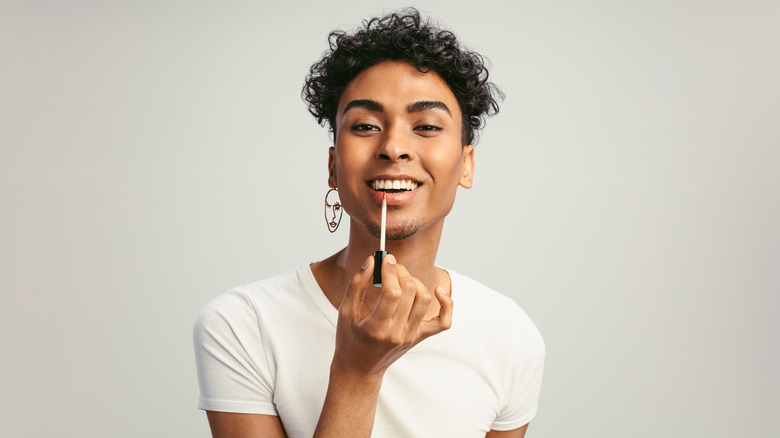 Shutterstock
If you're still stuck in your quest for the perfect lip gloss, check out the best-selling options at Sephora and Ulta. You likely won't be surprised to learn that Rihanna's Fenty Beauty reigns supreme on Sephora's website, too. The brand's Gloss Bomb and Gloss Bomb Heat (a new product with lip-plumping capabilities) rank as the No. 1 and 2 best-selling lip glosses on the page. Luxury brand Dior holds third and fourth place on the best-sellers list with its Lip Glow Oil and Dior Addict Stellar Lip Gloss, while glosses from Tom Ford, Too Faced, Buxom, and Sephora's in-house line trail closely behind.
Too Faced and Buxom are also responsible for the best-selling lip glosses on Ulta's website with the Lip Injection Maximum Plump Extra Strength Lip Plumper and Full-On Plumping Lip Polish, respectively. Other popular selections there include options from brands such as Kim Kardashian's KKW Beauty and MAC. While the above-listed brands are on the pricier side, you can also pick up a fantastic option at a lower price point. For example, NYX, Essence, Maybelline, and Ulta's own line all land on the best-sellers list with options that are $15 or less.