The Truth About Issa Rae And Yvonne Orji's Friendship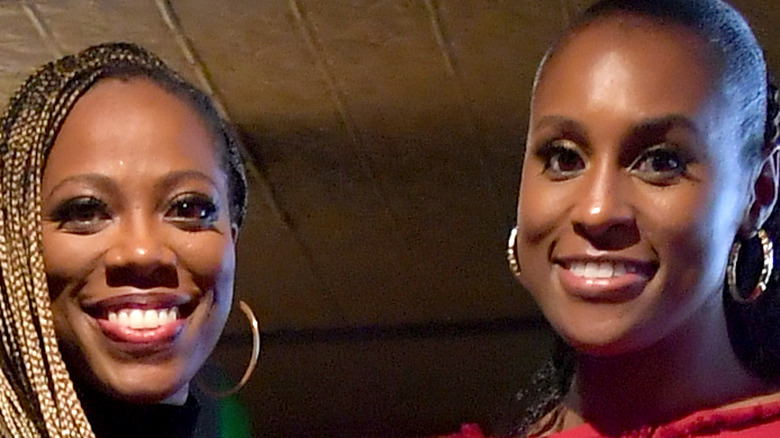 Michael Loccisano/Getty Images
The popular HBO show "Insecure," created by multi-hyphenate Issa Rae, certainly features its fair share of romantic relationships, but beyond that, the show is known for its focus on putting strong female friendships front and center. Most specifically, the emotional core of the show is the bond between best friends Issa (played by Rae herself) and Molly (Yvonne Orji). While this latest season of "Insecure" showed Issa and Molly on the outs, the show has been praised for its realistic depiction of a strong female friendship – particularly one between two Black women (via The New Republic).
However, what fans might not know is that Rae and Orji are close friends in real life – in fact, it was Rae who insisted on casting Orji alongside her (via E! News). The pair first connected over Twitter after Orji's friends told her she and Rae would get along; Orji sent Rae a DM and the rest is history. While Orji didn't have much experience under her belt when it came time to cast the part of Molly, Rae still vouched for her and made it happen.
"It's what Issa was able to see and turn to the producers and say, 'Give her a shot,'" Orji recalled. "I didn't have an agent, manager, anything. I had never acted. So this is HBO—Home Box Office—this is not, like, a small production. And this thing that I hunkered down and accomplished was what Issa was able to be like, 'Let's try her out.'"
Issa and Yvonne helped each other shine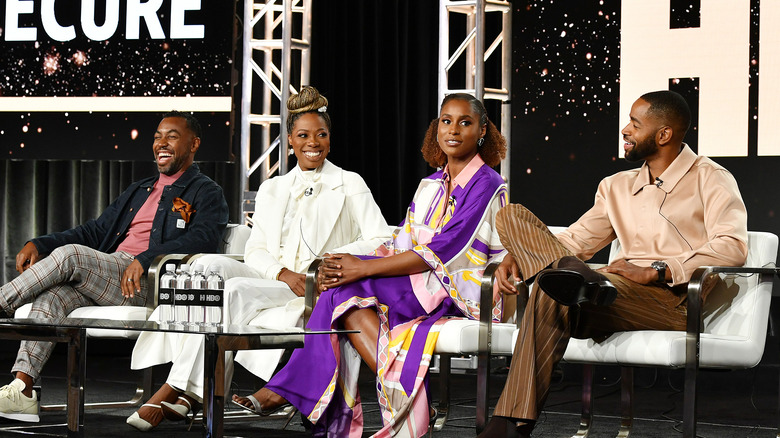 Amy Sussman/Getty Images
Although Issa Rae had previously been nominated for Emmys for "Insecure," Yvonne Orji's first Emmy nomination came in 2020 and she knew exactly who she wanted to thank for that. "We had a moment and I thanked her," Orji shared with E! News, speaking of Rae. "I was like, 'Thank you for seeing something in me five years ago, for this moment. Thank you.' She was like, 'Girl, we all did it.' It was a special moment. Batman and Robin. It's still really good," (via E! Online).
Rae was also thrilled that her close friend got an Emmy nod alongside her. She even admitted to The Hollywood Reporter that she felt "guilt" over the fact that until that point only she had received an Emmy nom. "I'm very much aware that I don't do this by myself," Rae explained. "Everybody else is killing it and they're really helping to elevate me and they're not getting the recognition."
That's because, for Rae, when it comes to uplifting her friends, she does more than talk the talk – and her friends return the favor.
"100% I would be nowhere without my female friendships — a lot of my core friendships in general," Rae shared. "Every female friend that I have has been in my productions, helped behind the scenes, has gassed me up when I've felt like 'Ah I don't think I should do this. Imma just take this temp job,' has told people about my stuff."