How Tie-Dye Is Replacing Lace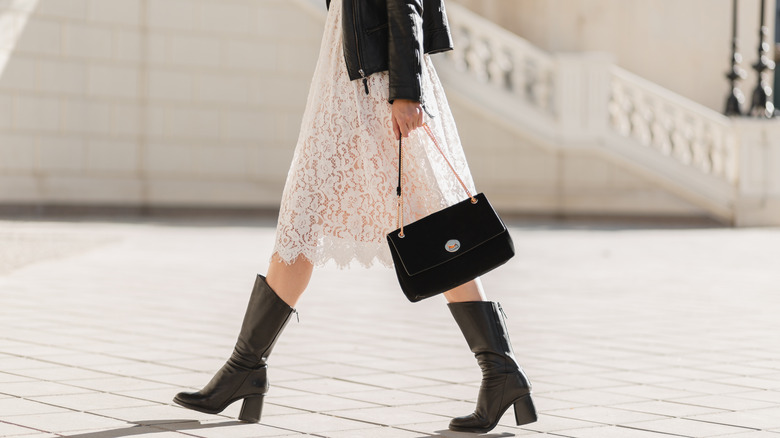 Shutterstock
Fashions and styles can change in the blink of an eye. What was in style last week might be firmly moving out of fashion today and replaced by something else entirely. Fortunately, that's why we're here. And right now, we need to talk about lace. 
Lace might have been back in style not too long ago, but it shot out of fashion again almost as soon as it arrived. Okay, so maybe it's versatile and has a classic, refined sort of appearance (it was wildly popular in late-18th century France, after all), but it's now shifting out of style, according to alot, so it might be time to have a sift through your closet and have another look at your lace items. Lace details on swimwear, however, are a different story — you can rock them all summer! 
On the whole though, lace is out. So, what's it being replaced by? Of course, it's tie-dye.
Tie-dye is firmly back in style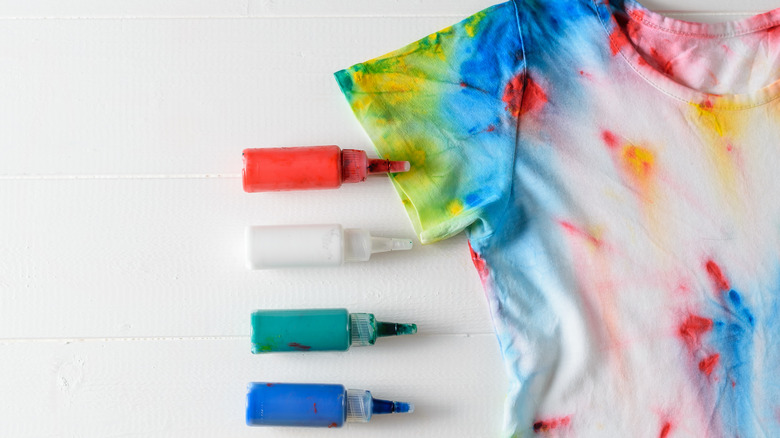 Shutterstock
Yup, lace has been replaced by none other than tie-dye (via alot). It's making what we think is a well-overdue return, letting us rock colorful designs that we've made ourselves. From shirts to bags, tie-dye has an unmissable DIY aesthetic that oozes creativity and individuality and lets the wearer's personality truly shine through. After all, if it's good enough for Adele...
Even some of the biggest-name designers have been incorporating tie-dye into their collections, something that Harper's Bazaar has been taking notice of. "While we appreciate the sentiment of creating your own colorful tees, we prefer how the experts are translating the counterculture mainstay ... From caftans to maxi dresses, sweat suits and denim, these shibori-inspired patterns hit every color of the rainbow, and are decidedly bougie," noted the outlet. 
Of course, if you aren't a fan of designer items, you can make your own at home to your heart's content. No matter your favorite colors, you can go wild. Who needs lace, anyway?