The Real Reason Sheryl Crow And Lance Armstrong Broke Up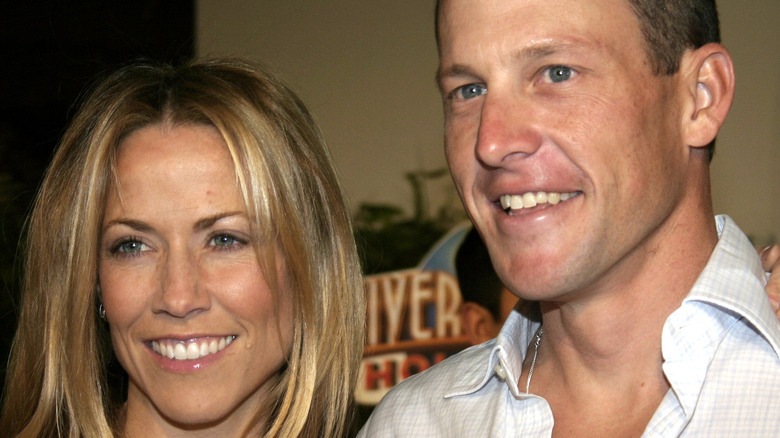 Shutterstock
In the early 2000s, cyclist Lance Armstrong was a seven-time Tour de France winner and widely considered to be one of the finest athletes in the world (via History). During his ascent to global superstardom, Armstrong was dating Sheryl Crow, a famed singer-songwriter and nine-time Grammy winner.
The two met in October 2003 at a charity event and sparks flew immediately. "I knew pretty quickly that I was totally into him," Crow would later recall (via People). About two years later, Armstrong popped the question during a trip to Sun Valley, Idaho.
"We took this boat out to the middle of the lake, and this is one of these little fishing boats with the motor behind going," Armstrong said during an appearance on "The Oprah Winfrey Show." "It ran out of gas in the middle of the lake, and so I thought, you know, we're stuck here. I may as well ask her now."
Crow even grew close to Armstrong's three children, Luke, Grace, and Isabelle, dedicating the title track off her album "Wildflower" to him and his kids (via Rolling Stone). "[It] was inspired by Lance, as well as his three kids," Crow said in 2005. "It's kind of a reminder, particularly when you look at his young children, how they gravitate to goodness and to light ... The idea of the song is that no matter how chaotic it is, wildflowers will still spring up in the middle of nowhere."
Sheryl and Lance's relationship has other big issues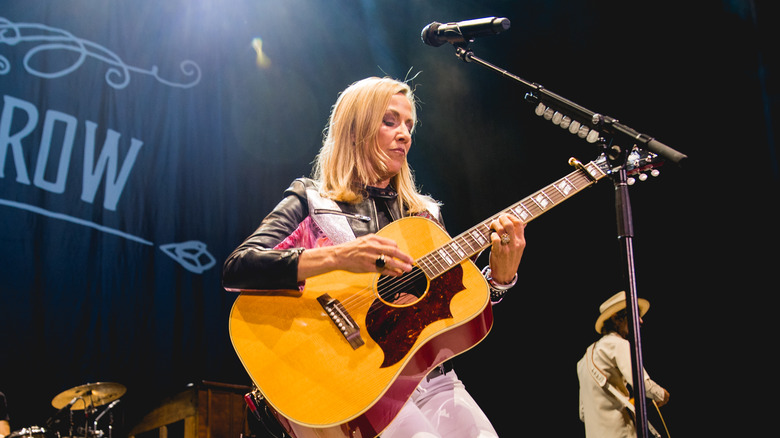 Shutterstock
Unfortunately, all of this would come crashing down six months later. Sheryl Crow and Lance Armstrong split when they realized they wanted different things: Crow wanted kids, and Armstrong – who already had three kids of his own – didn't know if he wanted more (via Sportscasting).
The couple released a statement, writing, "After much thought and consideration we have made a very tough decision to split up ... We both have a deep love and respect for each other and we ask that everyone respect our privacy during this very difficult time" (via People).
Flash forward to six years later, and the U.S. Anti-Doping Agency revealed that Armstrong had been using performance-enhancing drugs since 1998; he was subsequently stripped of his titles and banned from the sport. And while this was not the source of Armstrong and Crow's split, Crow did allegedly know about Armstrong's illegal drug activity and would eventually take a deal with the FDA in exchange for immunity.
For her part, Crow is done talking about Armstrong – their breakup or his cheating. "It probably sounds really insulting, but this is one of those I-don't-give-a-f**k moments: I don't think about him. It's a nuisance when I'm asked about him because they weren't the happiest of days," Crow told Rolling Stone in 2013. "People still attach me to him, and it's gross ... I don't really want to talk about that."
Crow would eventually go on to become the mother she wanted to be, adopting two sons, Wyatt and Levi (via ABC News).