Meghan And Harry's Biography Is Getting Updated To Include These Major Events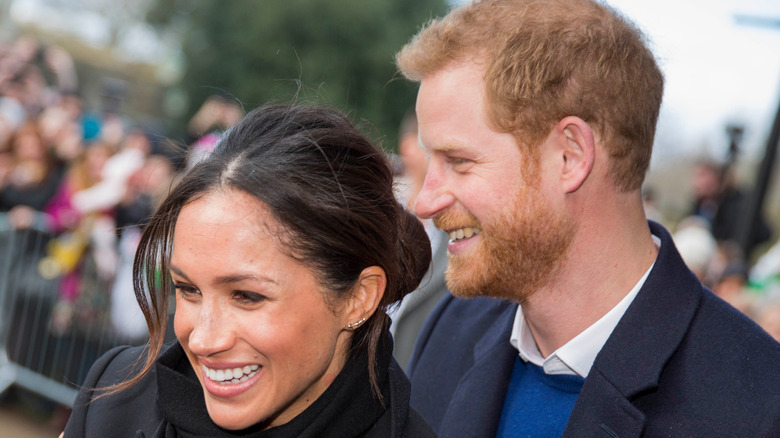 Shutterstock
In August of 2020,  royal reporters Amid Scobie and Carolyn Durand released their joint biography, "Finding Freedom," which focuses on Prince Harry and Meghan Markle (via Town & Country). The novel dives into many of the trials the royal couple has endured since their union, such as stepping back from their royal duties, the feud between Prince Harry and his brother William, and insight into Markle's relationship with her father. The biography also reveals details about the early days of the Prince and Markle's sweet love story. "Finding Freedom" became an instant international bestseller and New York Times Bestseller (via Harper Collins).
Since the novel's release, the Duke and Duchess of Sussex have faced many new struggles and want to open up about them in their biography (via the Daily Mail). A second edition of "Finding Freedom" is scheduled to be released on August 31st with an epilogue that will offer a behind-the-scenes perspective on many of the biggest events that took place over the past year in the royal couple's life.
Prince Harry and Meghan Markle will finally open up about the Oprah interview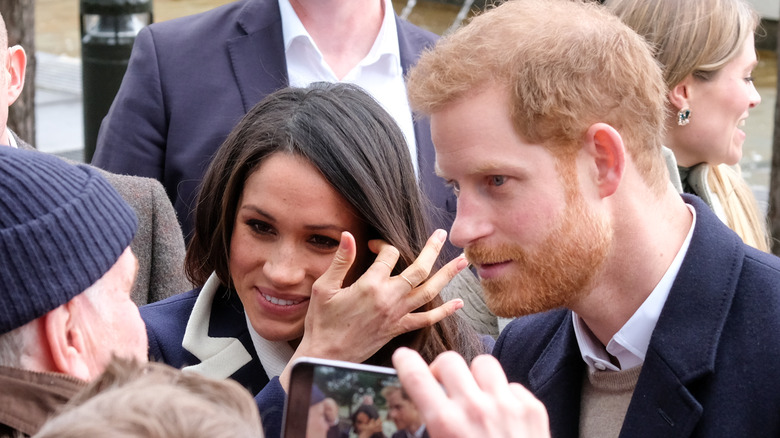 Shutterstock
The updated version of "Finding Freedom" is slated for an August 31 release, which is the anniversary of Prince Harry's mother Diana's death (via the Daily Mail). In the epilogue, the authors will dive into many of Harry and Meghan's personal tragedies. They will offer insight into how they are handling the "heartbreak" of the Duke of Edinburgh's death, as well as "Meghan's emotional healing journey from losing a child to the birth of their daughter."
The epilogue will also explore the couple's bombshell interview with Oprah Winfrey, their life in California, and recent business ventures. As the book's  publisher, Harper Collins, said (via the Daily Mail), readers will be treated to a look "Behind the scenes of Harry and Meghan's ground breaking interview with Oprah, details behind the couple's move to California (and) the various philanthropic and business endeavors the Sussexes have been involved with since their move and what's to come with Archewell Productions."
It sounds like the new edition of the biography will be just as telling as the original "Finding Freedom."