Terry Crews Has A Hidden Talent That Will Blow You Away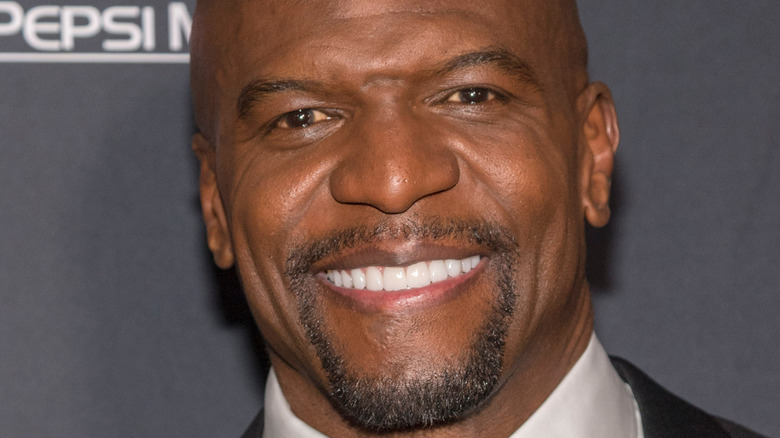 Shutterstock
Beginning his professional career in the NFL, playing for such teams as the Los Angeles Rams, San Diego Chargers, and Philadelphia Eagles, Terry Crews has now become a familiar face in Hollywood thanks to his many roles in film and television. Crews started his screen career with "The 6th Day" in 2000 (via IMDb), but gained popularity after starring as Latrell Spencer in "White Chicks," where he expresses his love for Vanessa Carlton's "A Thousand Miles" (via YouTube).
Since then, Crews has had a recurring role as Julius on "Everybody Hates Chris," a starring role as Hale Caesar in "The Expendables" series, and appearances in shows like "The Newsroom," "Are We There Yet?" and "Arrested Development." But it was his role as Lieutenant Terry Jeffords in "Brooklyn Nine Nine," where he quickly became a fan favorite, as well as hosting "America's Got Talent" that solidified Crews as a true star. 
So is there anything Terry Crews can't do? Evidentially not, as the actor has yet another talent up his sleeve that you probably didn't know about.
Terry Crews earned a scholarship for his art talent before his football career
Crews has been an avid painter for most of his life (via Independent), and his first job was as a courtroom sketch artist in his hometown of Flint, Michigan (via AdAge). His talent even won him a scholarship at the Interlochen Center for the Arts. Following this, he received an Art Excellence scholarship and a full-ride athletic scholarship for football at Western Michigan University, where his football career began.
Despite focusing heavily on football, his creativity never waned. His teammates would often commission photorealistic portraits from Crews, who depended on it for "extra income" whenever he was cut from a team. "So I would go back into the locker room and ask the players if they wanted their portraits painted," he explained on "Jimmy Kimmel Live" (via YouTube). "That's how I survived. I was always on the end of the roster. I was never a big superstar." The actor went on to explain how "humility gets you far" and that a painting would usually earn around $5,000, money that he and his family survived on.
Crews is also a furniture designer and has his own design house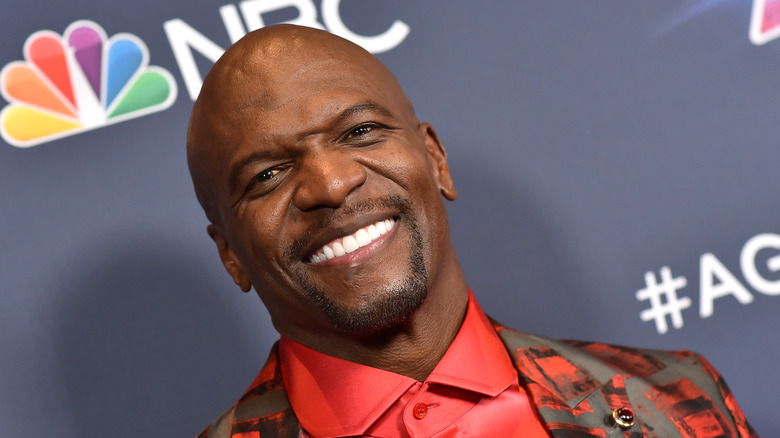 Shutterstock
Terry Crews' artistic talents are not limited to drawing and painting. He also makes furniture, an experience that he's described as being "frightening, nerve-racking, and so rewarding" (via AdAge). One item he created is called a Lilypad, a chair-table combination that he brought to designer Palette & Parlour. "When I brought the sketches in, I didn't know if the company was going to accept it," he told AdAge. "It turned out they loved it and they made it [...] I made something that didn't exist before because I was not from that world, not trying to compete with anyone else."
Finding success with that piece of craftsmanship, Crews established his own design house, Amen & Amen, and also has his own collection with Bernhardt Design (via Los Angeles Times). Terry Crews has come a long way since selling paintings in locker rooms to try and get by. His advice? Work hard and never give up. "Sometimes people say they want to do something," Crews told the Times. "But it's time, energy, frustration, that voice of insecurity — it's going to be painful. It's not going to feel great. But all of the suffering will be worth it once it is done. Then it all makes sense — but not one minute before. Not one minute before."