How Modcloth Is Bringing Back Retro Styles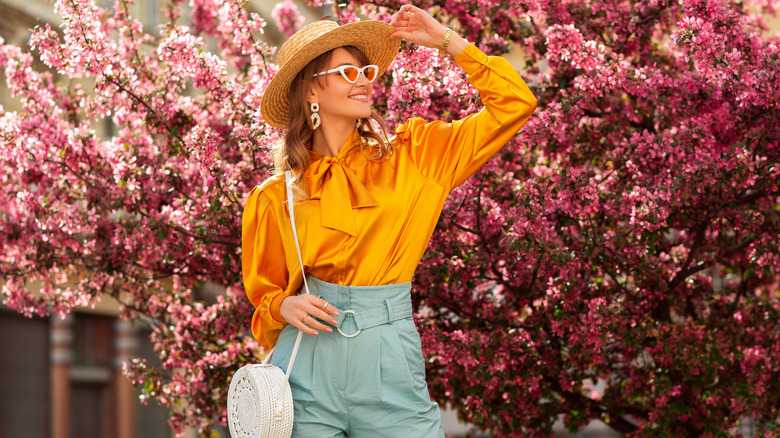 Shutterstock
Fashion is a revolving door. Popular styles that have been trending for months can suddenly be declared "dead" or old news overnight, making it much harder to shop for looks that you can pull out at any time, for any occasion. If you're struggling to find outfits that complement your personal style, look to other decades. Vintage fashion is always in vogue, no matter the year or season. Take high-waisted jeans, for example. Stars like Kaia Gerber and Hailey Bieber continuously make the case for this flattering 1980s trend, per Who What Wear. Baggy or form-fitting, straight-leg or cropped, this trend is constantly being updated to fit today's style. 
Because fashion goes through a constant cycle of change, what's old becomes new again. One online fashion brand is making the case for retro styles. Modcloth is one of the rare retailers whose shopping catalog is dedicated solely to vintage fashion. According to fashion blog Shopping 4 the Real You, their retro clothes take inspiration from the 1940s all the way to the 1990s. A quick look at their collection shows timeless pieces at different price points and sizes. The brand's mission statement centers on creating styles that are size inclusive, unique, and high quality. Here's a deeper look at how Modcloth is finding new ways to update our favorite retro styles.
How Modcloth is using their famous friends to change the fashion industry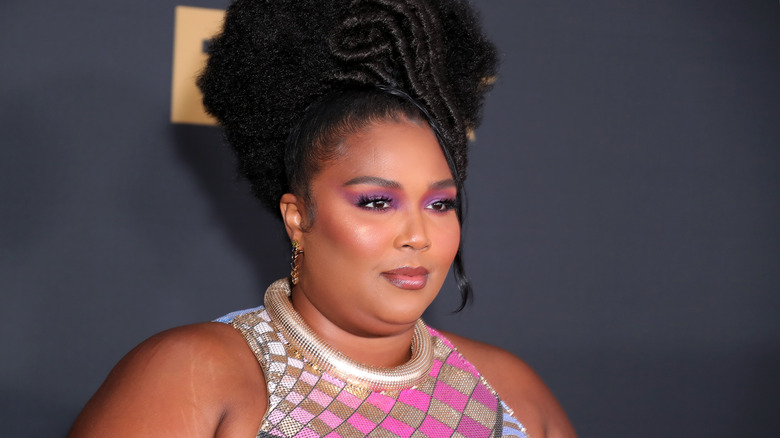 Leon Bennett/Getty Images
Since coming to life in 2002, Modcloth has built a loyal fanbase of fashion lovers with their affordable prices, plus-size options, and clothes in ridiculously cute patterns and colors. Over the years, the vintage-inspired brand has gone through a series of major changes in leadership. In 2017, Modcloth was bought by Walmart for between $50 million and $75 million (via Forbes). Two years later, Walmart sold the company to investment firm Go Global (via The Verge), where it then landed in the hands of e-commerce specialist Nogin in 2021, according to Fashion Network. 
Despite the internal changes, Modcloth's retro collection continued branching out into different styles with support from famous fans. During the March 3, 2020, episode of her talk show "The Kelly Clarkson Show" (via YouTube), Kelly Clarkson rocked the vintage retailer's colorful Your Time to Shine Maxi Dress. In 2018, Glossy reported that Modcloth launched their "Say It Louder" campaign to celebrate diversity, size inclusivity, and transparency in fashion. It's no secret that vintage fashion has a history of leaving out plus-size options, with styles often catering to specific body types. One of the faces of Modcloth's innovative campaign was rapper Lizzo, a long-time advocate for body positivity (via Glossy). In their continued efforts to make their retro styles more accessible, according to Forbes, the brand also pioneered the anti-photoshop in advertisement movement, in an effort to stop unrealistic beauty expectations.