Johnny Reveals If He'd Do Married At First Sight's Matchmaking Process Again - Exclusive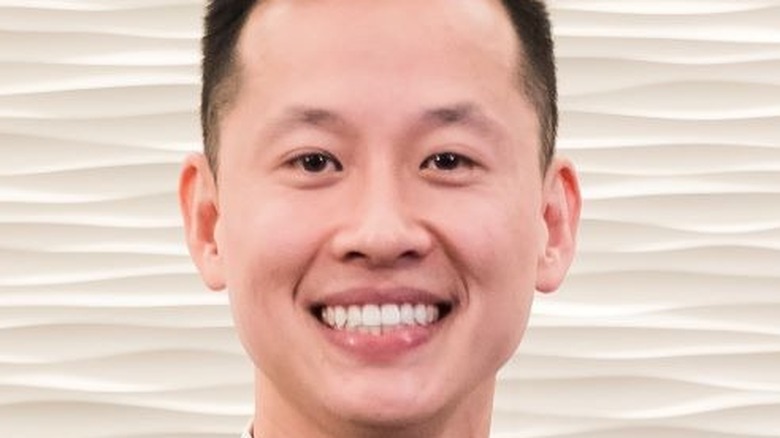 Amber Charles Photography
Fans of Lifetime's hit show "Married at First Sight" know one of the most fascinating elements of the show is the matchmaking process. Hopeful singles don't just get one matchmaker, they get a team of three professionals trained in counseling and relationships. And as E! Online reports, the matchmaking team doesn't just vet their potential matches — they dig through every area of their lives with a fine-toothed comb, from their finances, to their values, to the desired physical appearance of their ideal partners.
All of this means the process is incredibly personal, even uncomfortably intrusive. It's safe to say not everyone has the stomach for it, no matter how great the payoff may be. But when Johnny, half of the first-ever Asian-American couple on "MAFS," learned about the process, he was all in. A self-described "big believer in processes," he loved the idea of delegating the soulmate search to expert professionals. And after experiencing it firsthand, he has lots of thoughts to share.
For Johnny, the probing personal questions were a feature, not a bug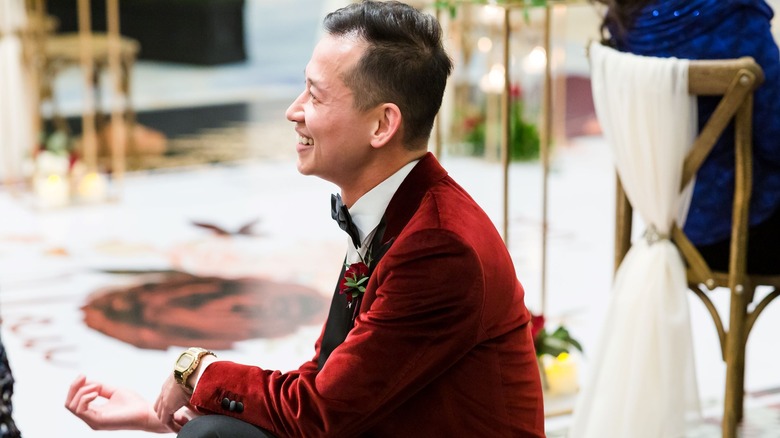 Amber Charles Photography
At first, Johnny was surprised not only by the sheer number of questions in the matchmaking questionnaire — "I want to say about 259" — but in their depth. "They're not yes-or-no questions, either, by the way," he said. "They're all short answer or ranking. They'll give you a list of things, and you either rank them or you provide a short answer, and it gets really into it." In short, he had to think hard about how to answer some of the questions.
But as he got deeper into the matchmaking process, he came to appreciate how the questions — often on sensitive or difficult personal topics — could help the matchmakers identify his perfect match while helping him avoid the wasted time and dead ends of the dating scene. "I was really impressed by it," he said, noting that questions touched on topics ranging from personal morals and ethics, to whether he'd ever been cheated on. "It's very personal questions that you probably wouldn't get to even in the first month of dating someone."
Would he recommend the matchmaking process to others? Definitely!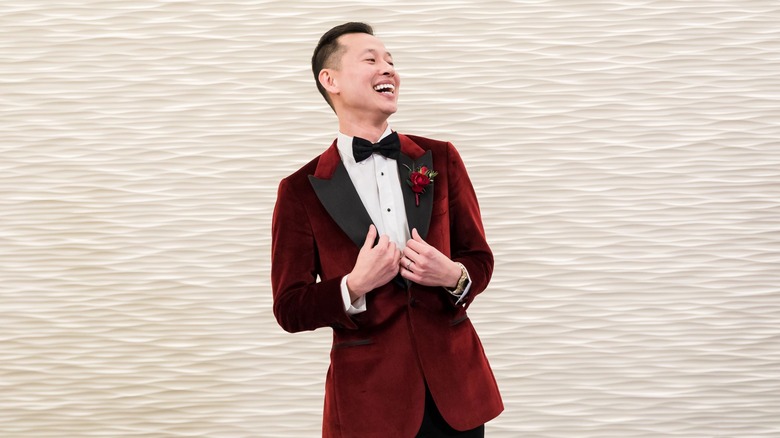 Amber Charles Photography
When Johnny was first invited to participate in "Married at First Sight" and told about the matchmakers and how they'd work, he jumped in immediately. "The way they explained it, it seemed like a no-brainer," he said. "I'm basically going to have a matchmaker vet all these people for me and find me a perfect match. And then they pay for the wedding. I was like, 'Wow, they really appeal to the practical, logical side of you.'"
And after going through the long and rigorous process, he's an even bigger fan of the show's matchmaking system than ever. "I would recommend it for everyone that is looking for a long-term, committed marriage, like not just dating for fun," he told us. "If you're going in with the right reasons, I think this is a great way to do it." He does, however, offer one caveat. "I think that a certain personality fits this better than others. For me specifically, just being somebody that's really open, really honest, able to kind of put themselves out there and not be ashamed of themselves. I think that's what made me commit to this and sign up."
Watch Season 13 of "Married at First Sight" on Lifetime.