Sarah, Duchess Of York, Shares Her Real Feelings About Netflix's The Crown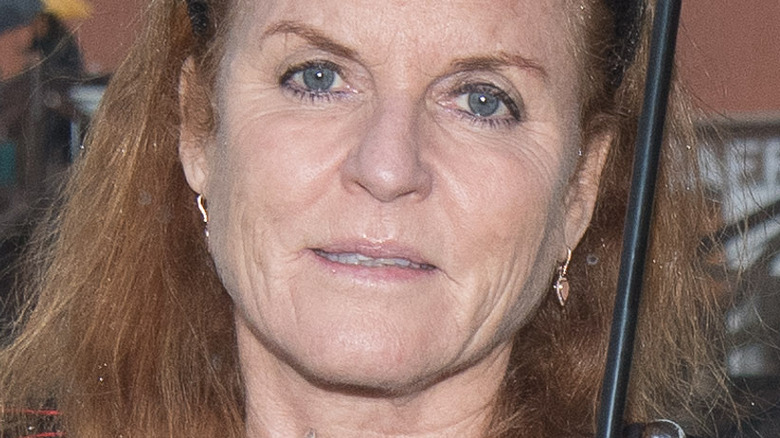 Daniele Venturelli/Getty Images
Members of Britain's royal family haven't said very much (at least publicly) about Netflix's TV award-winning drama "The Crown," but we do know that there is at least one person who has thoughts about the way she is portrayed, and has offered to do something about it. 
"Hello? Where is Fergie?" Sarah Ferguson, the Duchess of York told Town & Country during a recent interview. She was referring to the fact that other than a brief cameo, the reel Sarah, who is played by Jessica Aquilina, was neither seen nor heard from. As a result, Prince Andrew's ex-wife said she wrote to the show's producer, Andy Harris, by offering her input, likely to help move things along. "I said to him, 'Why can't I help my character?' " Fergie was quoted as saying.
The offer was declined, but it hasn't dampened Fergie's enthusiasm for "The Crown." In comments made to US Weekly in January, the duchess said, "I thought it was filmed beautifully. The cinematography was excellent. I loved the way they put my wedding in as well."
Sarah Ferguson is the only insider from the royal family who has offered to help producers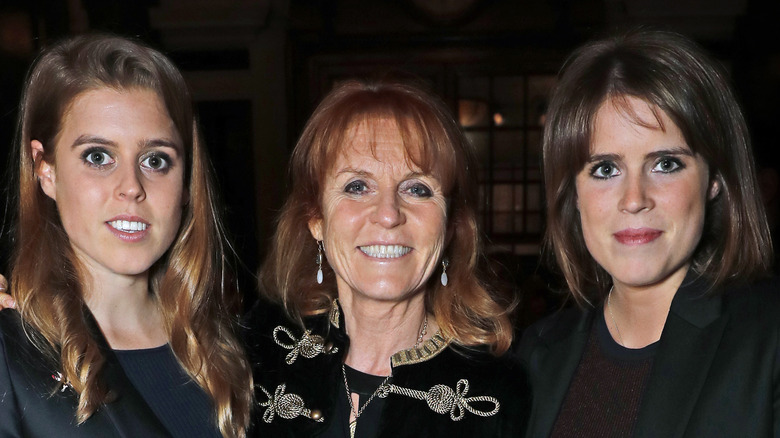 David M. Benett/Getty Images
Sarah Ferguson is the only person from inside Buckingham Palace who has offered a helping hand to the "The Crown"'s producers, who rely on observations from royal expert Robert Lacey to keep the production on the right side of the story, even though it is, for the most part, historical fiction.
Still, Lacey has admitted that the show has gotten him on the wrong side of the royals because he made the mistake once of asking [Sarah Ferguson's ex-husband] Prince Andrew what his thoughts were about "The Crown." "It happened at a Buckingham Palace reception and I thought it was a conversation opener. It turned out to be a conversation closer. He muttered something about shows like that shouldn't be made while people are still alive," Lacey told Metro in 2020.
While Prince Andrew doesn't appear to be a fan, his younger brother Prince Edward may not feel the same way. A source told the Sunday Express that "Edward and Sophie love 'The Crown.' It has been a longstanding arrangement that they drive to Windsor at the weekend to join the queen for an informal supper while watching TV or a film" (via Oprah Daily). The queen herself appeared to be a fan of the 1st season, but that opinion appears to have shifted since then — so much so that Buckingham Palace has clarified that "the royal household is not complicit in interpretations made by the programme" (via The Guardian).