Why Prince Edward May Not Inherit Prince Philip's Duke Of Edinburgh Title As Philip Wanted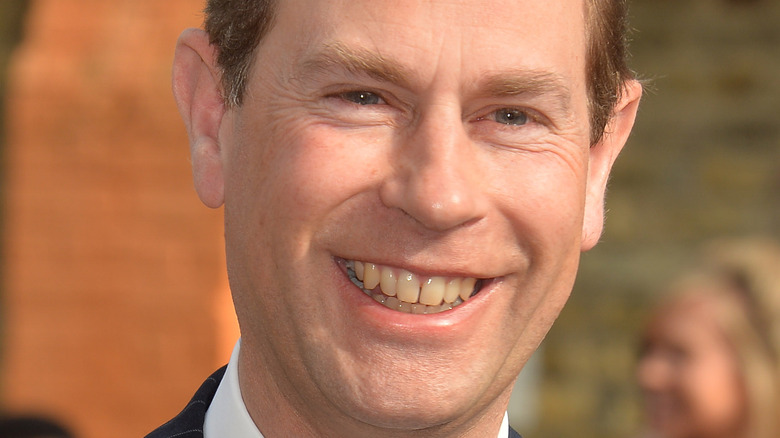 Wpa Pool/Getty Images
Prince Edward is the youngest son of Queen Elizabeth and Prince Philip (via Town & Country). Being the eleventh royal in line for the throne, Edward plays a far less public role than Prince Charles, to be sure (via Mental Floss). He currently holds the titles of Earl of Wessex and Forfar, but according to The Sunday Times, he was expected to inherit his father's title of Duke of Edinburgh.
Interestingly, Edward is the only one of his brothers who is not a duke, with Hello! noting Charles is the Duke of Cornwall and Rothesay, while Prince Andrew is the Duke of York. Meanwhile, Town & Country rightly points out that Princess Anne, the fourth child of Queen Elizabeth and Prince Philip, holds the title of Princess Royal. But why is Edward not a duke currently?
The story goes that he was obsessed with Lord Wessex's character in the film "Shakespeare in Love," and therefore, the title of Earl of Wessex was bestowed upon him, with no Duke of Wessex existing in modern British history. That said, Edward could become a duke if he inherits his father's title. In fact, this was Philip's wish for his youngest son, according to Wales Online.
New reports indicate, however, it may not happen.
Prince Charles may not want Prince Edward to get the title of Duke of Edinburgh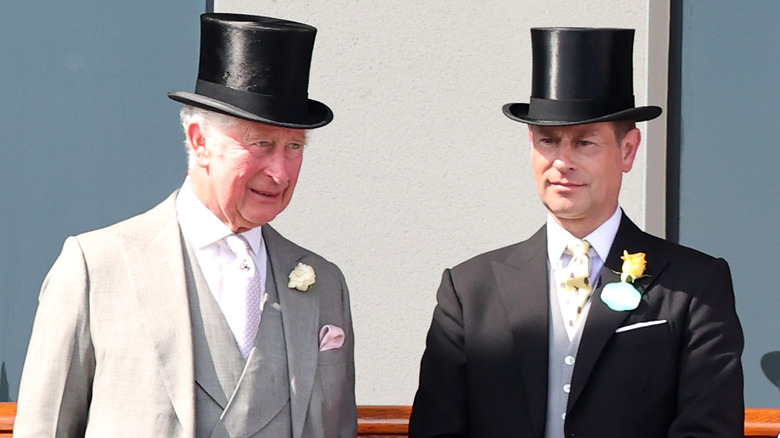 Chris Jackson/Getty Images
The Sunday Times notes that Prince Charles automatically inherited his father's title of Duke of Edinburgh upon his death. As Wales Online explains, once he becomes King of England, he would forfeit it. But he would still get to appoint the title — and it seems he doesn't want Edward to have the honor.
"The prince is the Duke of Edinburgh as it stands, and it is up to him what happens to the title. It will not go to Edward," a source confirmed to The Sunday Times. 
Interestingly, this turn of events probably won't come as a shock to Edward, even though the announcement of the plan to pass the title on to him upon his father' death was announced at his 1999 wedding to Sophie (via Mirror). At that time, Buckingham Palace said, "The Queen, the Duke of Edinburgh and the Prince of Wales have also agreed that the Prince Edward should be given the Dukedom of Edinburgh in due course, when the present title held now by Prince Philip eventually reverts to the Crown."
But in an interview since then, Edward said, "It was fine in theory, ages ago when it was sort of a pipe dream of my father's .... and of course it will depend on whether or not the Prince of Wales, when he becomes king, whether he'll do that, so we'll wait and see."